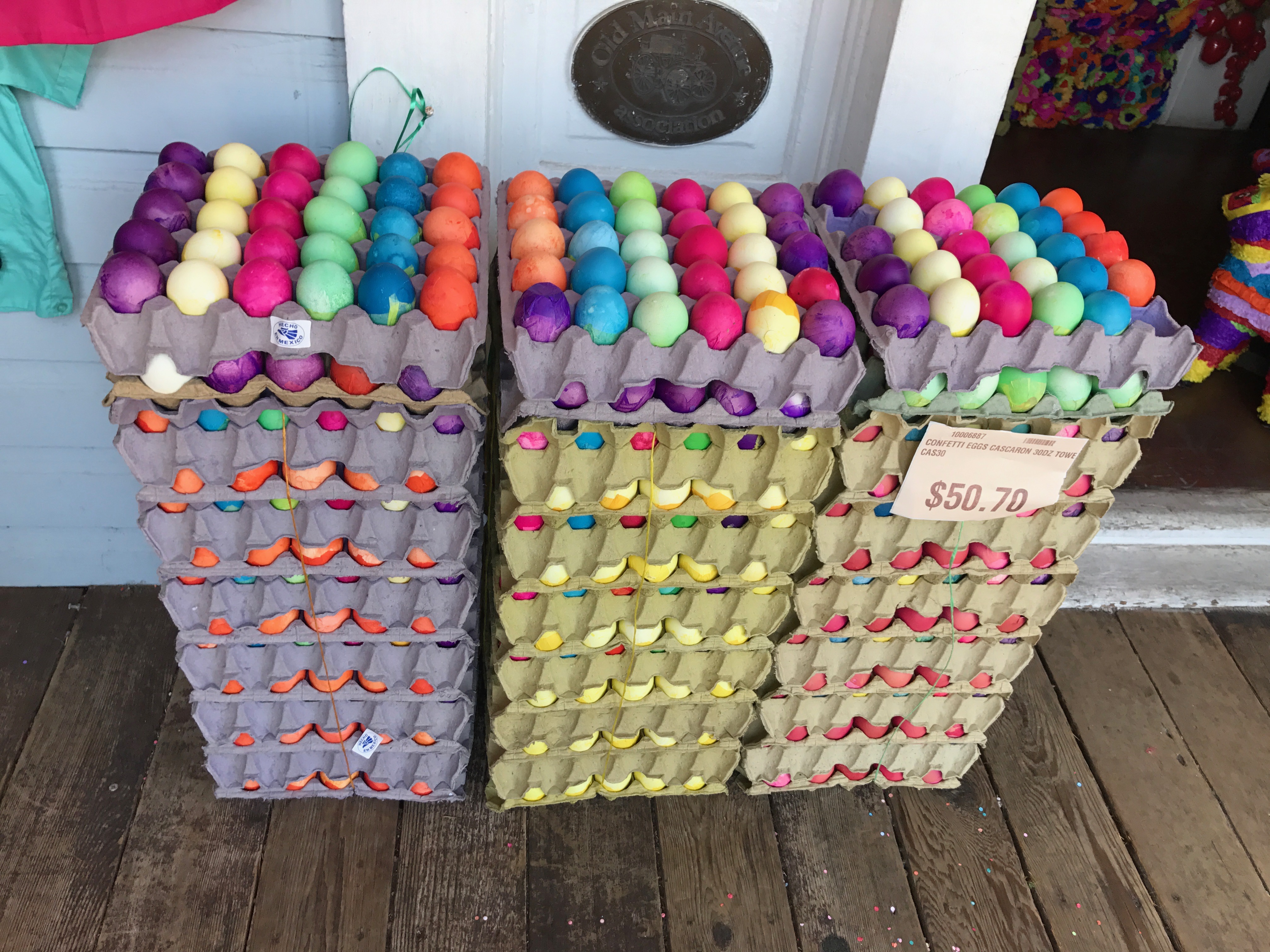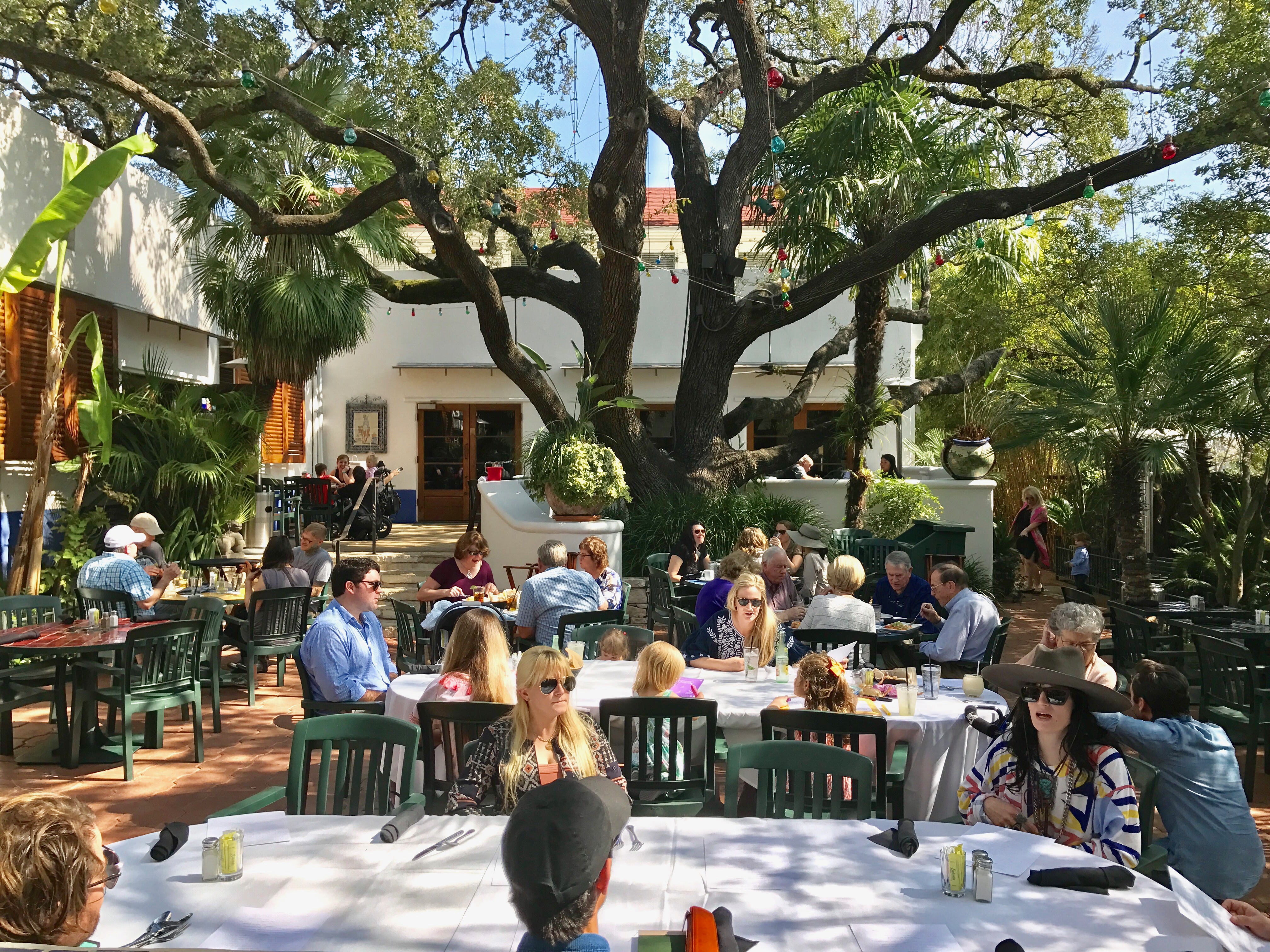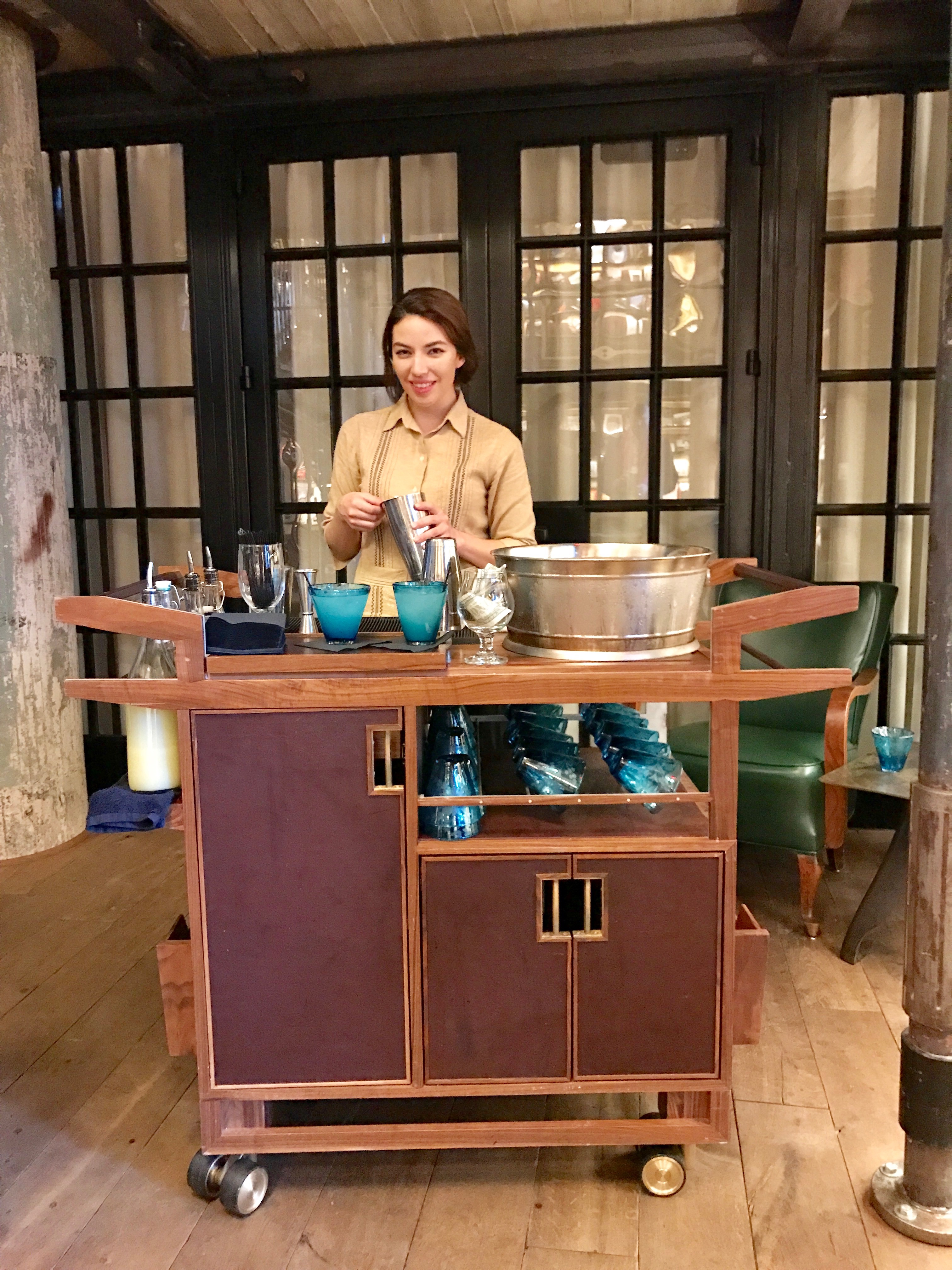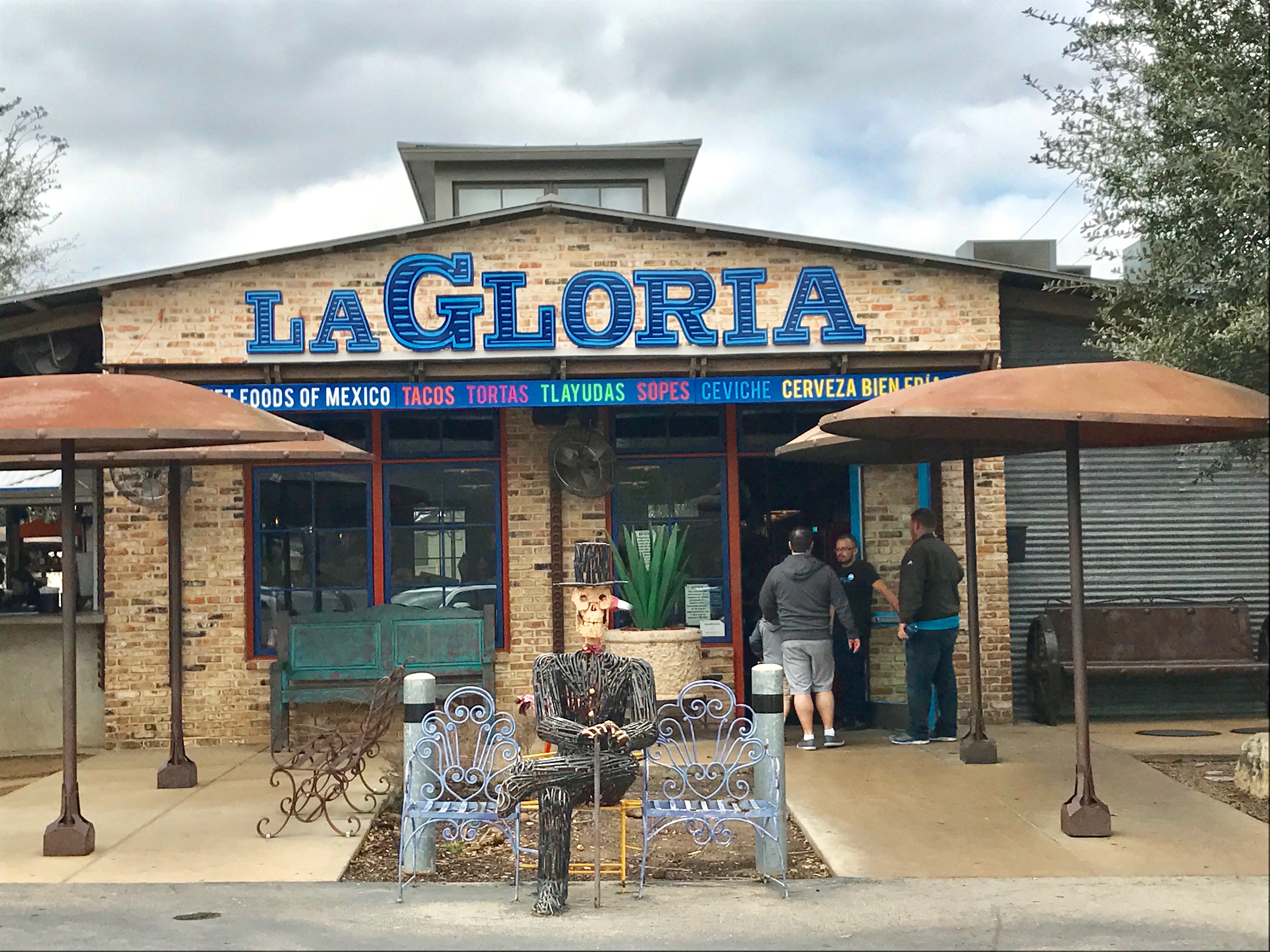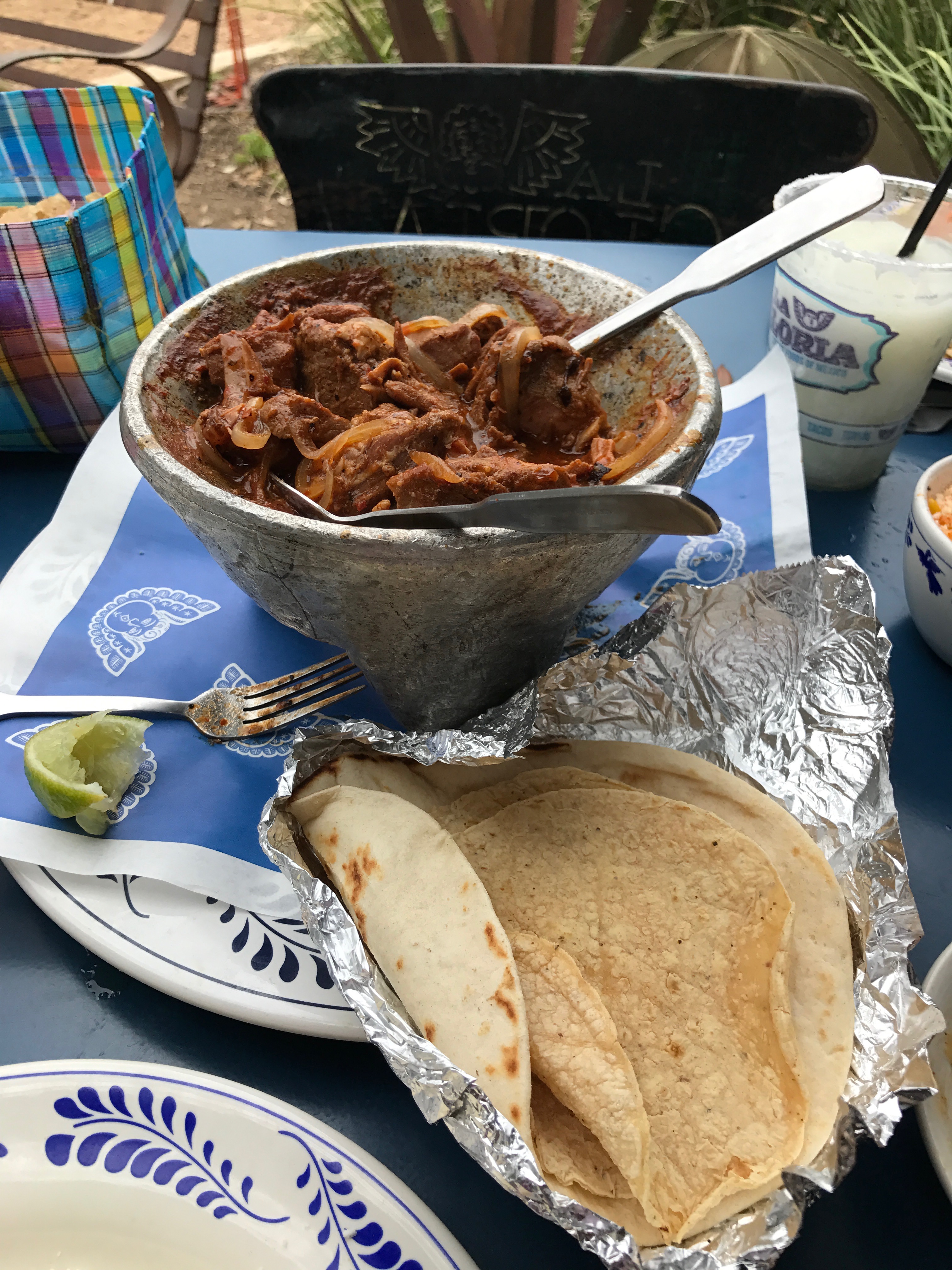 Looking for a very famous mission, incredible Mexican food and miles of river to explore? Look no further than San Antonio, Texas.
We are huge fans of this little Texas town (small for Texas that is) for several reasons. It doesn't quite have the insane sprawl that Dallas and Houston have and the downtown area is quite charming. There is a vibrant Mexican vibe here from the architecture, to the clothes, to the drinks. Also, this little town has a lot of great places to eat, which is really half the reason we travel anywhere right? The climate is also a warm relief to anyone looking to escape snowpocalypse weather.
Here are our favorite spots in Alamo City.
PLAY
Let's just get this one out of the way. It is pretty cool to be in the same place that Davy Crockett was killed in the Texas Revolution. Established in 1718 as Mission San Antonio de Valero, this former mission (now known as the Alamo) has been a place of pilgrimage for the past 300 years. Wander the grounds, marvel at the architecture and take a tour of the battlefield.
Random fact: Phil Collins donated his priceless collection of hundreds of Alamo artifacts to the people of Texas in 2014. Plans are underway for a museum on site to house all of these treasures. Cue a 'Take Me Home' sing along.
While it can border on cheesy (i.e. mega touristy), the Riverwalk is still a must do when in San Antonio. Instead of just hopping on a tourist trek down the river, use the river taxis as ways to float around town. Take one to The Briscoe Museum of Western Art or to lunch at Ochos.
If you have time for a day trip, be sure to explore the serene Hill Country; just an hour outside of town is charming Fredericksburg. Founded in 1846 by Baron Otfried Hans von Meusebach as a German settlement, it is now an amusingly oddball small town of cowboys and hippies. Yes, you heard us right. To truly get the sense of eccentricity, have lunch at Hondo's on Main. There is usually live music and they are famous for their donut burgers, a half-pound of thick, juicy Certified Angus Beef, formed into a donut and grilled on an open-flame, mesquite wood grill. There is also a plethora of wineries to check out too, so bring a designated driver! Our pick for wineries – Becker.
The San Antonio Stock Show and Rodeo
If you find yourself in town in February, the Stock Show and Rodeo can't be missed. You can spend the day at the carnival fairgrounds eating funnel cake and riding puke inducing rides then walk over to the stock show to see a plethora of beautiful livestock ranging from cattle, sheep, goats and swine. The big event is the rodeo of course and it is Americana on steroids. Gaze wide eyed at the bull riders who risk their lives to little kids who try to stay on energetic sheep in the 'Mutton Busting' event.
EAT & DRINK
Located in the muy cool hotel Havana (owned by one of our favorite hotel groups, Bunkhouse), Ocho is located in a glass conservatory overlooking the river. Come for a quiet lunch or for a hip dinner with friends and sample their pan-Latin cuisine and wash it all down with an ice cold Michelada. We are fans of the Hippie Torta with fresh black beans, avocado, tomato and sprouts as well as the Cubano.
Chef Hernandez won national exposure not just for appearing on Top Chef as a guest judge, but when he cooked a Cinco de Mayo dinner for President Obama in 2016. Needless to say La Gloria is our top pick for authentic Mexican street food. Go big for the Mocajetes Puerco en Chiles, which is pork with chilies in a huge volcanic rock bowl (like a mortar and pestle). You may need a siesta afterwards.
A little more high end, La Fonda has an incredible outdoor dining area that is perfect for large groups. Their margaritas are perfect and the chicken chalupa is a favorite (New No 7).
You can't go to Texas and not get your BBQ fix. Starting out as a food truck, Smoke Shacks popularity grew so great that they opened a permanent location. Owner Chris Conger has made a name for his BBQ because he smokes his meats over oak with a touch of pecan wood and his rub includes a bit of coffee. We are fans of the pulled pork but don't pass on the Smoke Shack Mac – mac & cheese piled high with chopped brisket & BBQ sauce.
Boasting the longest bar in Texas, this iconic watering hole sold its first beer back in 1933. Claiming to have the longest bar in Texas, this is a great place for a big night out with the crew or a cozy boozy night cap (since the bar food is pretty good and greasy, too). While the cocktails are delicious, the local beers from Freetail Brewing and Branchline are worth a shot as well.
SHOP
When in Texas everyone needs a cowboy hat. It's a good souvenir and a great style option over the usual baseball cap. The only place to go for a hat in San Antonio is Paris Hatters. Established in 1917, this place is a serious institution filled with every kind of cowboy hat (and others!) you could dream of. The staff is very friendly and happy to help measure your head size and figure out the right hat for you.
Note: Don't touch the hats! There are signs everywhere but I was so excited I reached for one and was politely told not to.
One of the biggest events in San Antonio is the annual Fiesta. Even if you don't make the big event in April, hitting up the Fiesta Store is a must. Located down the street from La Fonda on Main, it's located in an old house and is filled with every fiesta related product you could ever dream of. Serious sensory overload!
There is no better way to get a feel for a city than exploring their farmers' market. The farmers' market at The Pearl (next to the Hotel Emma) is a great place to start the day. Listen to local music, fill up on a breakfast tostada and coffee and buy yourself some local honey to take back home.
SLEEP
Ever dreamt of spending the night in a brewery? Well here is your chance. Granted, they stopped producing Pearl Beer in 2001, but the 146 room hotel has many nods to its past. Have a cocktail in an old brewhouse container at their Sternewirth bar, enjoy coffee in the grand library, or take a dip on their rooftop pool. Built in 1894, the independently owned Emma is one of the best-designed, handsomest, and most enjoyable hotels we have ever rested our brew-soaked beard.
Editors' Recommendations