IIn pop culture terms, Israel is "having a moment" right now. Thanks to prominent chefs properly introducing the country's food to the U.S., America's rekindled obsession with hummus — and the Netflix documentary, In Search of Israeli Cuisine — the country's restaurant scene is more exciting than ever. Boutique wineries are cropping up in the middle of the desert, and the country is even experimenting with distilling its own spirits. It boasts a more fascinating history and more sacred sites per square mile than anywhere on earth. Add to that a ton of bucket-list-worthy adventure opportunities in every corner of the country, and it's easy to see why Americans are traveling there now more than ever.
Still, planning a trip to Israel can feel daunting. Thanks to decades of bad press, the country is like a "black box" for American travelers who have no idea if it's safe, how to start planning a trip, or whether it's even worth the visit. After a week in the country, we're happy to report that there's never been a better time to go. If you're considering a trip, here's everything you need to know.
Planning Your Trip to Israel
Safety
Israel only seems worthy of mainstream American media coverage when there's a bombing or a political shake-up. So, it's easy to assume the country is like an active war zone. For most American travelers, the first question is, "Is it safe?" The short answer: yes. On the ground, the vast majority of the country is peaceful, and day-to-day crime is relatively low. For obvious reasons, The West Bank and Gaza Strip are two main exceptions but visiting either requires special clearance.
For most American travelers, the first question is, "Is it safe?"
The short answer: yes.
Check the U.S. State Department of State website for the latest travel advisories. They maintain Israel at a near-constant Level 2 advisory (the same as France, incidentally) which means to "exercise increased caution." However, there are no other restrictions on U.S. citizens traveling to and throughout most of the country.
Air travelers should prepare for increased security and checkpoints throughout their arrival and return journeys. Israeli border and customs agents thoroughly screen every passenger entering and leaving the country. For non-Israelis, this can involve a lengthy questioning process of anywhere between 30 seconds up to 30 minutes depending on how satisfied they are with your answers. It's all routine, however. Just be sure to allow at least three hours to clear airport security.
Travel Requirements
Planning your trip and traveling to Israel by plane is more straightforward than for most other countries. No specific vaccinations are necessary. For stays of up to 90 days, no visa is required for American leisure and business travelers. Just be sure your passport is valid for at least six months beyond your return date. If you're planning to travel to other countries in the Middle East, kindly ask the Israeli border patrol not to stamp your passport as it could cause security headaches down the road.

Consider the Sabbath
From an outsider's perspective, Israel can feel more idiosyncratic than most Western countries. One major point to consider is Shabbat. Israel's "weekend" is Friday and Saturday; Sunday (not Monday) is the official start of the work week. The Jewish Sabbath starts late Friday afternoon and continues for 25 hours through to Saturday evening. Throughout much of the country, almost everything from public transportation to shops and markets to bars and restaurants shuts down. The exception is Tel Aviv, where much of the city remains open.
Read More About Israel
What to Pack
While it may seem like a strict, conservative country, Israel is surprisingly lax when it comes to dress. Even at upscale restaurants in Tel Aviv, you'll find most locals wearing jeans and casual wear. If you're planning to visit strict Orthodox Jewish neighborhoods or religious sites like Jerusalem's Western Wall, consider covering up with long pants and a long-sleeve shirt. This is especially true for female travelers.
Language
Israel's three official languages are Hebrew, Arabic, and English, and most residents speak at least two. In Tel Aviv, Jerusalem, and anywhere that sees modest tourist traffic, most locals speak at least some English. In rural towns and villages, locals may be able to understand basic English but may not speak it back to you. Most road signs are also translated into English.
Getting Around
Once on the ground, the most convenient way to travel within cities or between major cities is by taxi or rideshare. It can also be the most expensive, but the headaches of dealing with city parking and the likelihood of towing and fines (the country's parking enforcement officials are ruthlessly efficient) can make paying that premium worthwhile. Gett is Israel's go-to ride-sharing app (available for iOS and Android) for getting around Israel and Tel Aviv in particular. Uber technically works in Israel, but it hails drivers from within the country's official taxi network. While that sounds confusing, it actually works well and has the benefit of providing you with the total cost before you step into the car.
If budget is a concern, the public transportation system is the most affordable way to get around. Download Moovit (iOS and Android), which provides train and bus schedules, service alerts, and detailed routes no matter how you're getting around within Israel. If you're planning to explore outside the city centers, however, renting a car is essential.

Where to Go
At roughly the size of New Jersey, Israel is deceptively small. It's tempting to think you can tackle most of the country on a week-long trip. It is easy to get around, but each region is distinct, densely packed with things to do, and worthy of a week or more of exploration.
For History and Religion
If you're most interested in history, religion, and the intersection of the two, focus your stay on Jerusalem. The Old City is the most sacred place in the world for the big three monotheistic religions. The sheer number of major religious sites, synagogues, holy monuments, churches, museums, and archeological exhibits is dizzying.
The city is divided into four distinct cultural quarters: Jewish, Christian, Muslim, and Armenian. It's worthwhile and safe to explore all on a self-guided walking tour, and most key exhibits are marked with multi-language placards. But, a proper guided tour will provide a far greater appreciation along the way. Official guides must pass a lengthy, university-grade certification program, so you can be sure the history and information you're getting are legit.
Professionally trained, world-renowned chefs are flocking to Tel Aviv to make their mark on Israel's fast-rising food scene.
For (Modern) Israeli Cuisine
Not to be confused with traditional Jewish fare, Israeli cuisine is distinct. At just 70 years old, Israel is among the world's youngest countries, but its culinary influences have developed over millennia. It wasn't until the 1980s that a definite "Israeli cuisine" began to emerge. From Akko in the north to Jerusalem in the east to Tel Aviv-Yafo in the west, shuks (traditional open-air markets) and restaurants offer plenty of old-school Israeli and Middle Eastern staples: hummus, falafel, shawarma, knafeh, and more.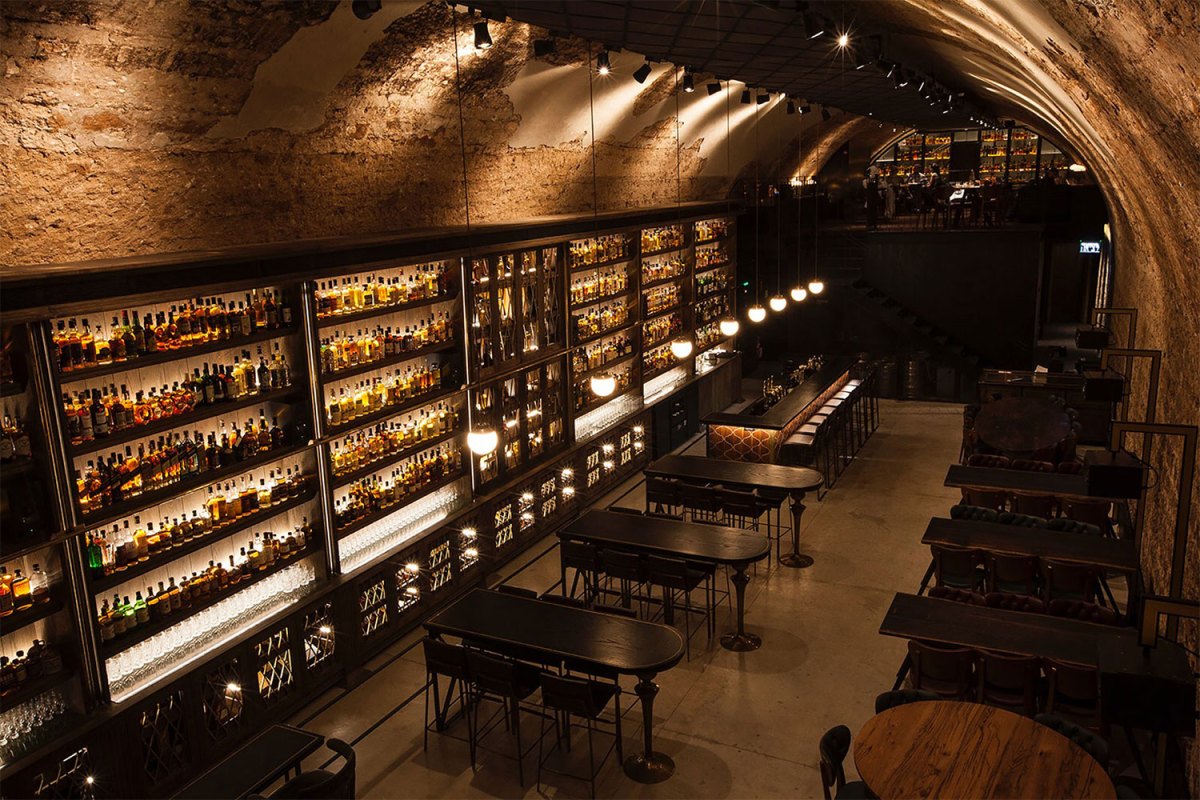 For a taste of modern Israeli cuisine, however, Tel Aviv is where it's at. Professionally trained, world-renowned chefs are flocking to the city to make their mark on the country's fast-rising food scene. Many are injecting new twists on "old" Israeli staples, while gourmet chefs are launching quick-bite restaurants to experiment with traditional Middle Eastern street foods. World-class cocktail bars (like the Tel Aviv Whiskey Bar & Museum) and distilleries (like Milk & Honey) are helping bolster the scene.
For Outdoor Adventure
Israelis love adventure and anything related to the outdoors. The country has a solid infrastructure for camping, watersports, beach-going, and escaping into nature. For adventurous travelers, The Dead Sea is an obvious starting point. As the lowest body of water on earth, it's worth a float just to tick it off the bucket list. Hotels in the area offer beach facilities (showers, lockers, changing areas, and snack bars) to guests and paying non-guests. If you're feeling really adventurous, a handful of Dead Sea outfitters offer everything from snorkeling to paddleboarding to scuba diving (something only a few hundred divers have ever experienced).
Most of Israel's land-centric adventures start in the Negev Desert (or just "The Negev"), a massive, arid region that occupies half of the country's total landmass. The myriad exploration options include Jeeping through the desert canyons and sandboarding the dunes, both of which can be arranged through Dror BaMidbar. Also in the desert lies Israel's largest national park, the 220-million-year-old Ramon Crater. Visitors can hike to the top to capture stunning panoramic views, then abseil the cliffs of Mitzpe Ramon. Overnighting at a Bedouin camp in The Negev is another bucket-list-worthy experience no adventure traveler should miss. With the region's near-zero light pollution, it's a fantastic opportunity for stargazing.
To the north, near the border with Lebanon, lies Galilee. This, one of Israel's most beautiful regions, is famous for the Sea of Galilee where Jesus reportedly walked on water. Today, it's famous for all manner of extreme adventure activities. It's the base for AchZiv Drop Zone which offers skydiving jumps with views of Haifa, Hermon Mountain (Israel's highest peak), Golan Heights, and the Mediterranean Sea. For the region's more terrestrial adventures, Israel Extreme can hook you up with guided caving and rafting tours.
For Wine Tasting
Israel's wine scene has exploded in recent years with the country now home to more than 200 boutique wineries. Most surprising are those cropping up in The Negev. Here, the wineries and vineyards are perfecting the ancient craft of desert agriculture to make wine in one of the world's most inhospitable landscapes. It's not the heavily commercialized wine route of Napa, but the unofficial Negev Wine Route is a good starting point for oenophiles looking to explore the region.
When to Go
There are two main points for deciding when to go to Israel: the climate and the religious holidays. Israel enjoys a relatively moderate climate. April through October is when temperatures heat up. During the peak summer months, it can get unbearably hot and humid, especially along the coast. November through March is generally cooler, but there's a higher likelihood of rain.
Major religious holidays can heavily impact travel to, around, and from Israel. Expect longer wait times and higher prices during Passover and Rosh Hashanah. Because of Shabbat, El Al (Israel's official airline) does not operate on Saturdays, so you'll need to plan your flights accordingly or choose another airline.
Editors' Recommendations