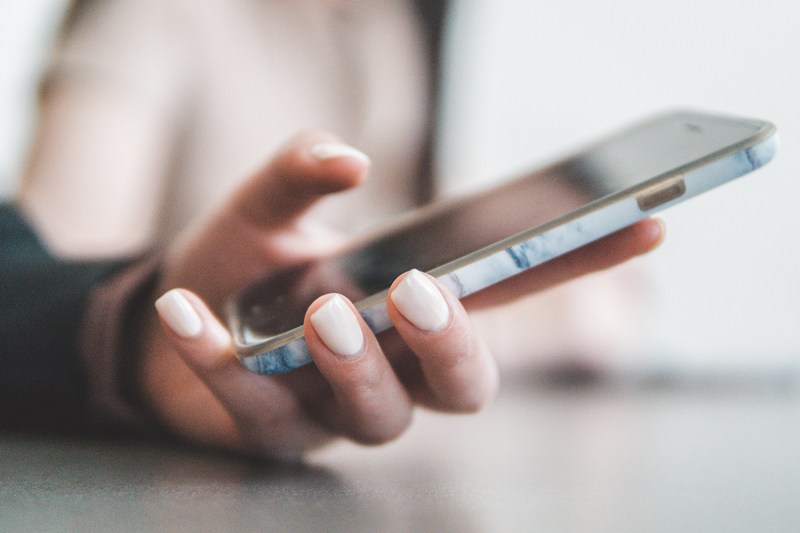 Most travelers would rather forget their passports, underwear, or car keys than leave their smartphones at home. The majority of us agree that we're addicted to our phones, social media, and the internet in general. Yet, we just can't seem to break free. Now, a clever initiative in Britain's Isle of Man encourages visitors to temporarily swap their digital devices for a collection of old-school alternatives.
The Visit Isle of Man "Phonebox" initiative is simple. The local tourism board has placed lockboxes at various glamping and rural retreats around the island. Upon arrival, visitors can opt to lock their devices away in a dedicated phonebox. In return, they'll receive a kit of analog replacements to chronicle their stay. The most practical are a map, an island guidebook, a travel journal, and an old-school film camera. Nature lovers can also pick up binoculars, a magnifying glass, and bird and plant identification books. There are even free postcards and stamps because nothing says you care like putting pen to paper and sending an actual physical note to your friends and loved ones.
Angela Byrne, Head of Visit Isle of Man, said the island wants "to encourage … visitors to disconnect, switch off and step away from digital distractions in order to disassociate from work and social media and concentrate better on surroundings. By installing phoneboxes in glamping locations around the Island, this will help people escape from everyday life and embrace the many activities that the Island has to offer as well as spending time connecting with each other, without relying on technology for entertainment or communication."
The majority of Brits approve. A full 83% believe their fellow countrymen could use a digital detox. While on vacation, 73% report being annoyed by their travel companions spending too much time on their phones. But, it appears most don't practice what they preach. Nearly three-quarters claim to spend too much time on social media. Some studies report that American adults spend about 3 hours and 30 minutes daily using mobile internet. That number is expected to balloon to more than four hours in 2021. Clearly, we need a break from all that screen time.
The Isle of Man is already the ideal destination for a digital detox. Nestled in the Irish Sea between England and Ireland, the island is rich in centuries of history, tradition, and legend that blend Viking and Celtic heritage. For outdoor-loving travelers, the landscape is a mix of rugged coastline, national glens, and rolling green hills that all encircle a mountainous center. It's so unique, in fact, that it's the only entire nation awarded UNESCO Biosphere status. The island's long list of "offline" activities includes hiking, wildlife-watching, horseback riding, fishing, exploring castle ruins, climbing, and even scuba diving.
Mobile-free stays for Spring 2020 on the Isle of Man can be booked by emailing phoneboxes@hopeandglorypr.com. Because even tech-free vacations require online booking these days.
Editors' Recommendations