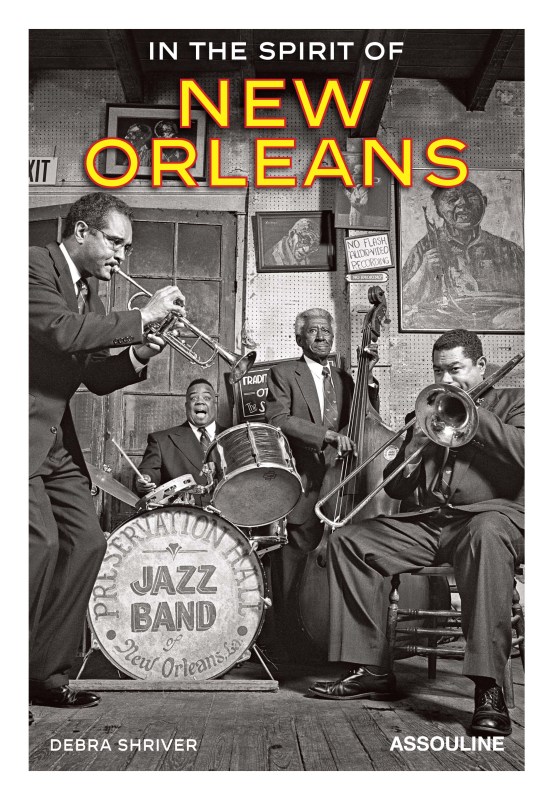 Even though you may have just missed the boat (and the flying bras) on the Mardi Gras festivities which happened just over a week ago, the party never ends in the Crescent City.
New Orleans is one of America's liveliest and vibrant cities, offering everything from jazz music and unique creole inspired cuisine to unbelievable architecture.
Debra Shriver, a media executive with Hearst Corporation, purchased a home in New Orleans in the wake of Hurricane Katrina, in the historic French Quarter. She told her incredible story in Stealing Magnolias: Tales From a New Orleans Courtyard, which was published in 2010. Her new book In the Spirit of New Orleans picks up where her first book left off. Shriver shares what makes New Orleans so special, from traditions to landmarks.
"The first book focuses on the tale of finding and restoring our 1840s Greek Revival townhouse in the French Quarter right after Hurricane Katrina," Shriver says. "but in the pages of In the Spirit of New Orleans, I delve deeper into the workings of the city and show the reader my New Orleans."
The 160 page hardcover book is filled with 80 stunning illustrations and takes the reader on a journey of New Orleans through the eyes of Shriver. "Like any good southerner I enjoy being a hostess." she notes "This book lets me play hostess/travel guide to anyone looking for the key to unlock some of the city's magic."
In the Spirit of New Orleans is Shriver's first book with Assouline and many of the ideas rolled over from her previous work.
So what would be the ultimate experience for any out-of-towners looking to capture the Crescent City's magic?
"I recommend mixing old and new for the ultimate experience, Shriver says, "Make sure you hit iconic restaurants like Commander's Palace, Emeril's and August, but also try Cochon Butcher." Sheriver also recommends sampling upcoming Jazz legends at Irvin Mayfield's new I Club, then book tickets to the more classic venues like Tipitina's and Snug Harbor.
The book has a foreword by Wynton Marsalis and is complete with two famous drink recipes and a voodoo glossary for all of you practicing magicians and bartenders out there. And since cocktails are obviously a New Orleans must Shriver makes some important recommendations, "Venture out to French 75 and Old Absinthe House, then make your way to Bar Tonique, SoBou and Cure," she adds.
We will drink to that.
In the Spirit of New Orleans is available for purchase at ASSOULINE Boutiques worldwide and through www.assouline.com
Editors' Recommendations