We're counting the days until flying into space is as commonplace as a cross-country flight. For now, though, when we need to escape society, we'll settle for a few weeks in a treehouse or a cabin in the Alaskan wilderness. Few regions of the U.S. guarantee a proper, off-grid digital detox like the wilds of the Pacific Northwest. Enter: The Hoh Rainforest Caravan Cabins.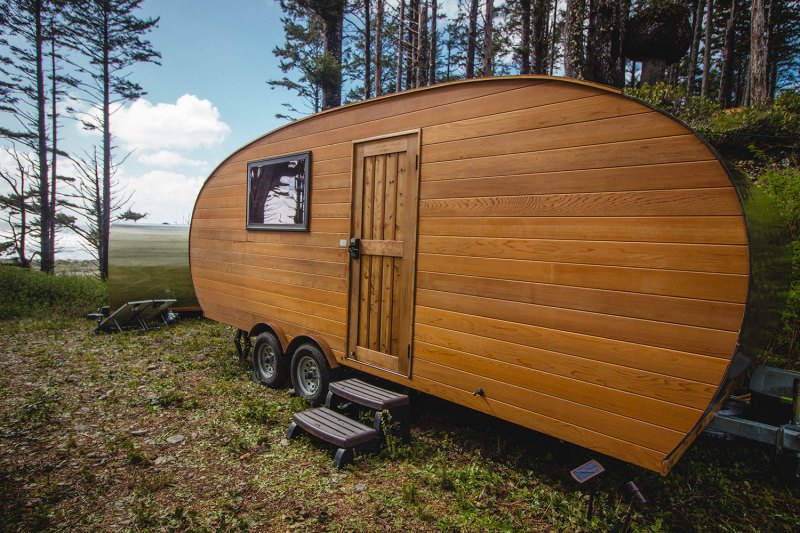 The mini-compound of travel trailers is situated in Washington's Hoh Rainforest on the coast of the Olympic Peninsula. The prime spot inside the state's Olympic National Park is remote, off-grid, and offers panoramic views of the Pacific Ocean. By day, visitors will want to commit to doing nothing, to finding connection through complete disconnection. Just steps from the caravan, the park's pristine beaches are prime spots for beachcombing amid tidal pools, crab searching, and taking in the waterfront scenery. Otters, dolphins, and even whales can often be seen playing offshore. Farther afield, the 1,400-square-mile park is home to vast and varied ecosystems that include mountains, rainforests, and old-growth forests — all perfect for exploring on foot.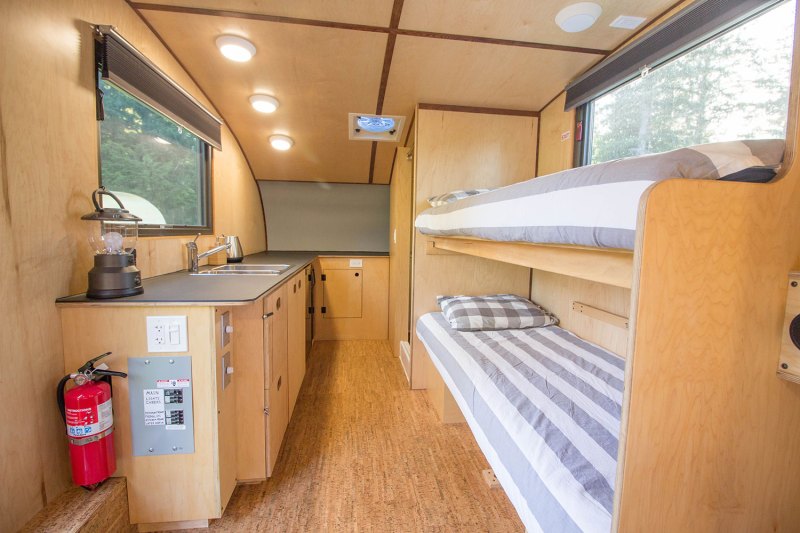 When it's time to retreat inside the cabins, guests will find plenty of tiny-house-worthy conveniences. Each of the four units boasts a minimal, Scandinavian-inspired interior that's bright, clean, and streamlined. Off-grid doesn't have to mean sacrificing the comforts of home. Basic amenities like hot water, solar-powered electricity, and composting toilets are provided. All include a stocked kitchenette with a mini-fridge, cooktop, and coffee-making equipment as well. The property's communal outdoor lounge is a great place for guests to gather around a starlit campfire after dark.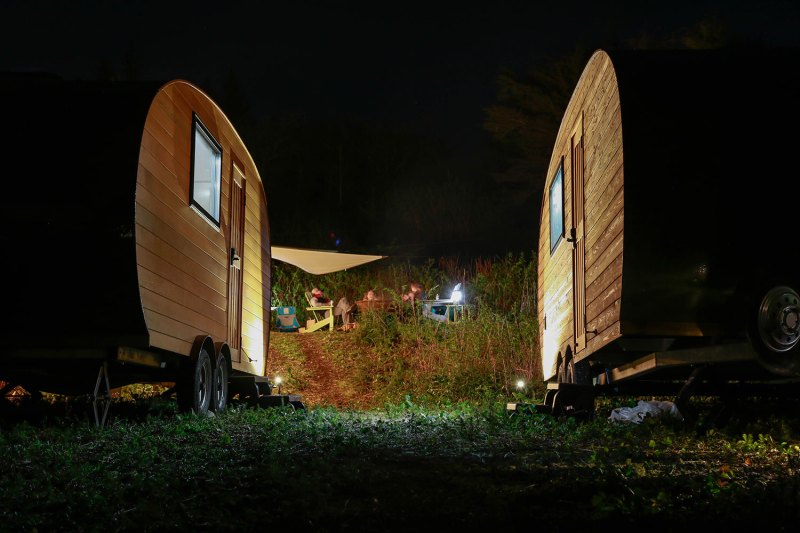 These one-of-a-kind cabins are one of more than 30,000 listings available on Glamping Hub. Since partnering with Red Awning, one of the world's largest vacation rental websites, they now offer glamping accommodations in more than 120 countries. Most are unique digs like treehouses, tipis, yurts, and safari tents, all located in remote locations that guarantee a legit digital detox.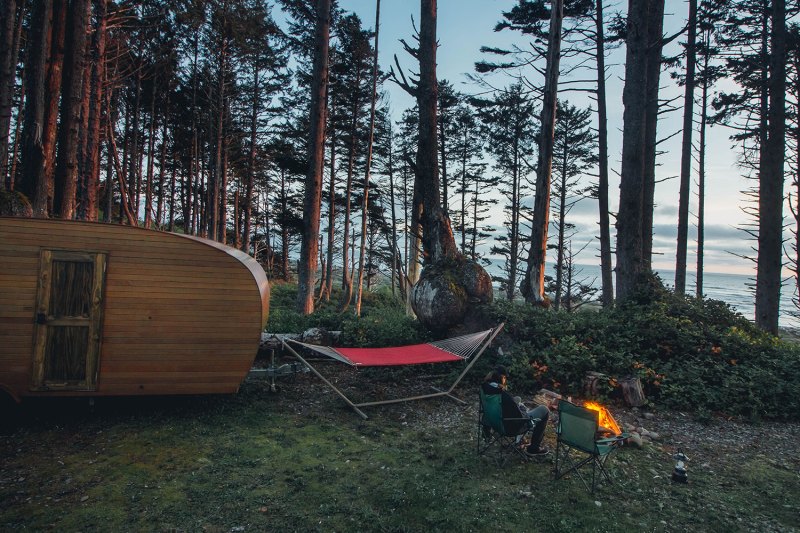 Nightly rates at the Hoh Rainforest Caravan Cabins start around $250 via Glamping Hub. It's worth noting that the price includes a total of four units with enough room for you and 13 of your closest friends. Or, if you're desperate to get away from literally everyone, rent the entire compound for yourself. We won't judge.
Editors' Recommendations