Think you know a super yacht when you see one? Think again. Not only is the Project Maximus the largest from Heesen, a Dutch boat-building company, it's the kind of ship that truly makes us want to set the clock back to summer and enjoy some luxe sea dwelling with a cold one.
Talk of a new Heesen flagship has been in the works since the brand's Oss, Netherlands, headquarters were expanded last year. The Heesen promised to "build bigger," and, oh, did they deliver. The luxury vessel measures a colossal 83 meters — over 272 feet — of stouthearted steel.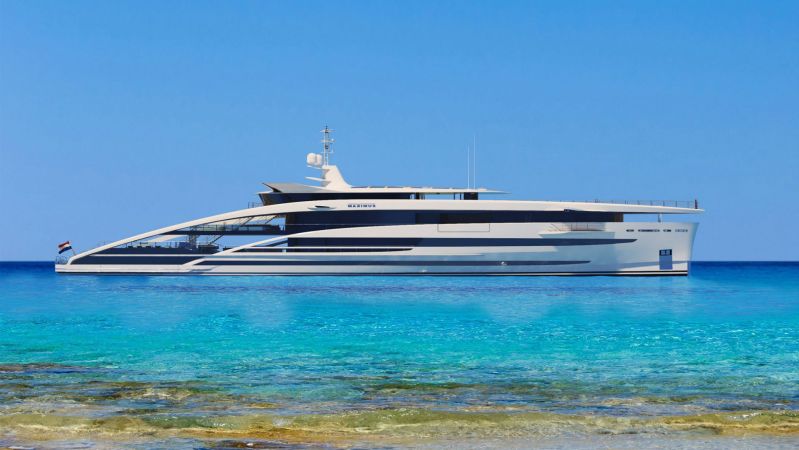 Project Maximus was conceived by none other than noted yacht designer Clifford Denn, who was also behind the steezy, steel-hulled MAIA. Denn took note of several features in larger vessels in order to maximize space for the Project Maximus — something Denn brought to Heesen from his time creating commercial passenger ships. These features include the aesthetically pleasing arched sides, luxurious large panes of glass, and a forward-placed wheelhouse.
With the wheelhouse at the bow of the ship, the Project Maximus supplies more room for a spacious dry deck and one of the best yacht pools we've seen yet. This pool boasts a grand waterfall that flows into a massive swimming area, then leaks down to the best spot in the whole place: a jacuzzi. Other amenities include an external lounge and dining area, an owners' suite, and a theater room.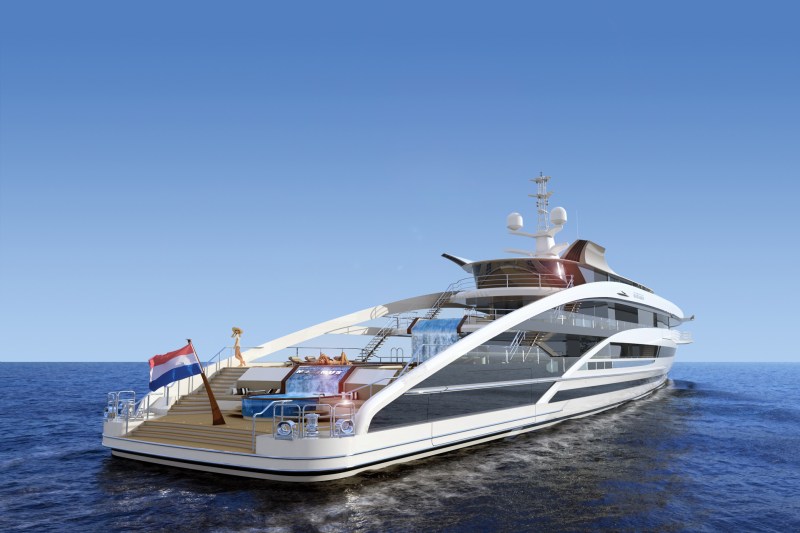 From the looks of things, this super yacht is every man's dream — which you can realize if you have a few millions (likely billion) to spare. But, if you've got some dough, some great friends, and confident gut feeling, anything is possible.
We're hoping this ocean liner turns out even better once it becomes available. More details on purchasing the vessel are available here; estimated delivery is 42 months. Until then, a man can dream — or spend his retirement on one of these super yachts … or maybe just learn to sail instead.
Editors' Recommendations