Owning a yacht is the ultimate sign that you've made it.
It's a status symbol that could be as easy as a flight away considering we're just entering winter in the States. To let your daydream fantasies run wild, we've rounded up five of our favorite super yachts that are actually for sale. You can start budgeting now for that mid-life crisis.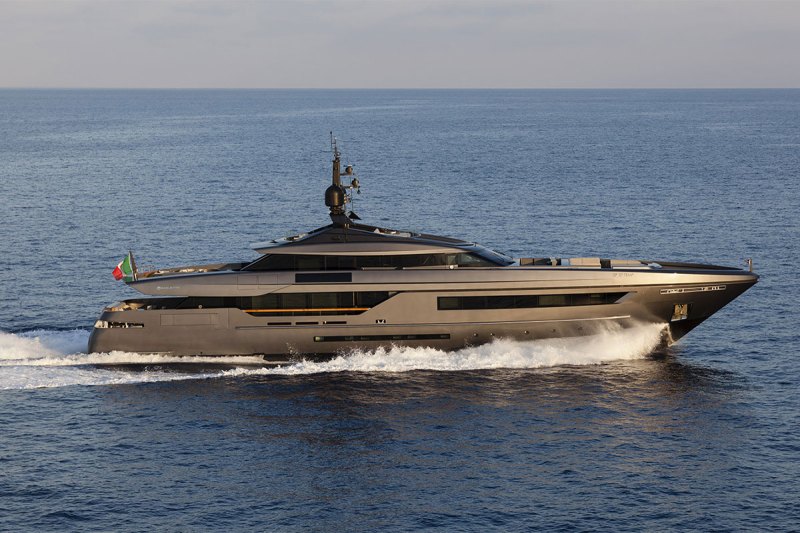 This unbelievable machine is for the captain who needs space to entertain, but also wants to go fast in a sleek package while doing so. It sleeps 22 comfortably between staterooms, cabins, and crew quarters. The 46M also lives up to its name with a top speed of 26 knots in something that resembles a warship's little sibling.
This Italian stallion is a look into the future of boating energy conservation. While at anchor, the Arcadia 100 has 538 square feet of solar recharging capability and can be propelled by electricity once offshore. The yacht lives somewhere between spa and hotel with a high-design layout and fixtures throughout.
This stunner combines the best in speed, style and performance. Otam has made several Millennium models, but their 2017 edition (build started in 2015) is the result of years of research and development. Made in America and with a fiberglass hull, you'd be proud to march along the ocean at its 40-knot cruising speed.
There is nothing understated about this behemoth. Built by German shipyard Lurssen, it's marketed as a "lifestyle investment" more than a boat. You could essentially go off the grid with a gym, swim-up bar and a ridiculously lavish stateroom to retire to after a day on the water. Martha Ann has more exclusive trim work than you'd care to know and comes with a selection of high-end water toys like jet skis and scuba gear.
The storied British automaker is entering the maritime game with this undeniably beautiful speedboat. Built in conjunction with Quintessence Yachts, The boat is a tribute to the design of many of their cars including the Vulcan and new DB11. It has the flexibility to transform into an overnight vessel too as the cabin table flips into a bed. Every finish is made with the finest materials and the handsome woods and leathers are exactly what you'd expect from the brand.
Editors' Recommendations