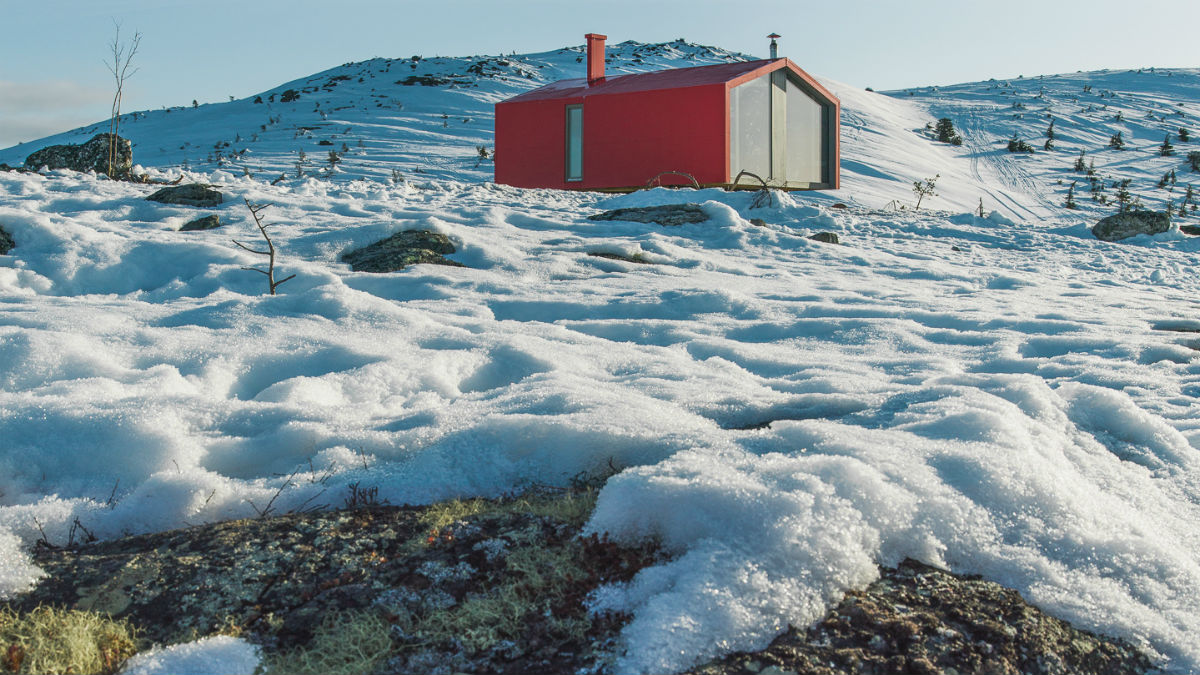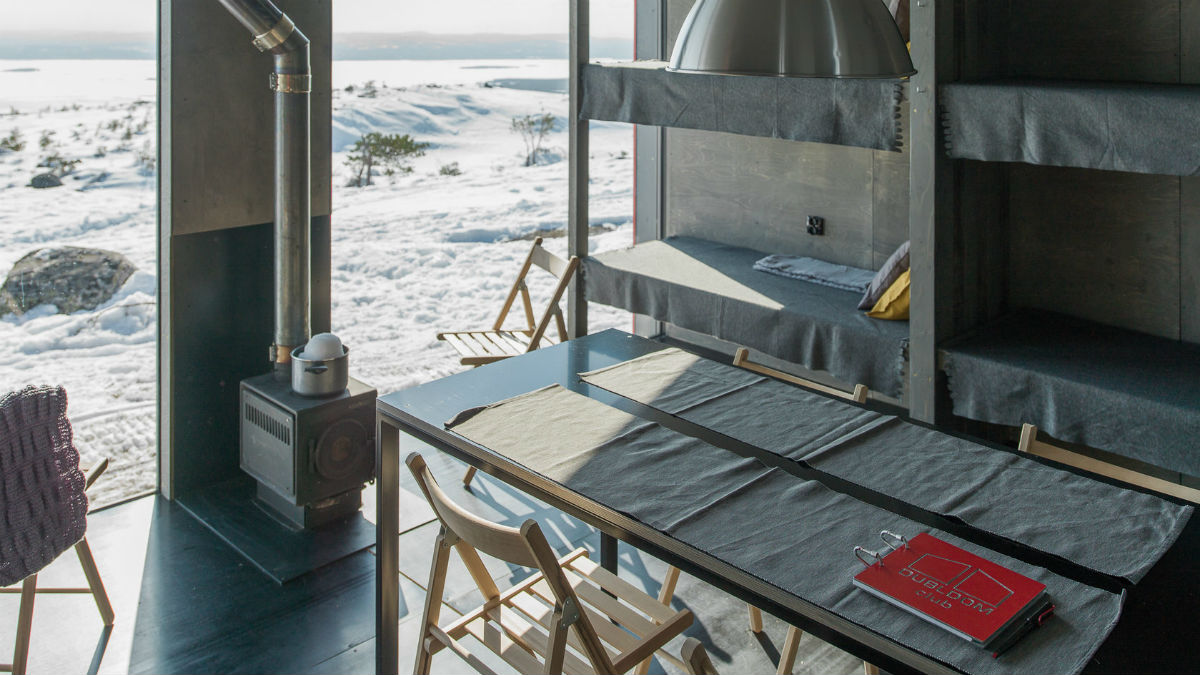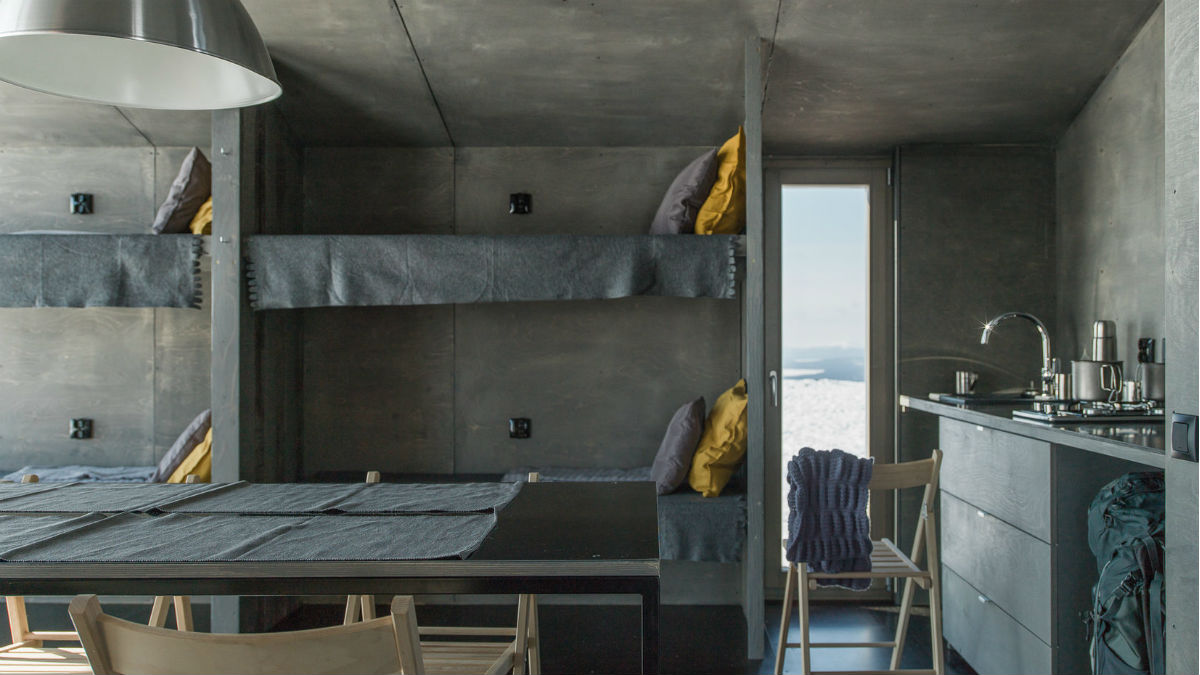 The harder it gets to disconnect from our always-on lifestyles, the harder we search for a true digital detox. Russia's Murmansk Oblast region feels impossibly remote and the old town of Kandalaksha is an outpost far removed from true urban civilization. Here, on the edge of town, you'll find DublDom, a purpose-built, eight-person shelter perfect for getting far, far away from it all.
From above, DublDom immediately impresses — a tiny, fire-engine-red dot amid a stark, endless snow-white landscape. Situated atop a gently rolling hill, the shelter affords views that stretch for miles across the Northern Russian tundra in one direction and down the White Sea gulf in the other.
Inside, the decor is equal parts Russian military and contemporary cabin chic. The floor-to-ceiling gray color palette might feel cold and industrial anywhere else, but in contrast to the frigid, snow-covered expanse outside, it feels downright warm and inviting. Bunk beds line the opposing walls, all facing two large windows with stunning tundra views.
A kitchenette provides all the necessary kit to fix a proper meal or cup of coffee in the morning. A single, basic dining table rounds out the space. Solar panels provide enough electricity to charge your gadgets (assuming you were crazy enough to bring them) and running water can be sourced from a pristine lake 100 feet away. It's clear the purpose of this shelter is just that — to be a shelter. The real draw at DublDom is what's outside.
By North American standards, Kandalaksha might feel like the surface of Neptune. The "city" (we use that term loosely here) is a relatively modern urban speck amid a vast, rugged expanse where, on the surface, it seems unlikely to find any signs of life. By Russian standards, the centuries-old city is almost a metropolis. Indeed, it's the most popular outdoor-centric destination in the Murmansk region.
For this reason, tourists will find no shortage of outdoor activities. The shelter is ideally situated to take advantage of some of Russia's best snowshoeing, snowboarding, and skiing opportunities. Hundreds of miles of coniferous forests also provide the perfect base for hiking amid acres of lingonberries and blueberries. After dark, the shelter's extreme northern location just inside the Arctic Circle all but guarantees ideal conditions for spotting the Aurora Borealis.
Book your stay at DublDom for the low, low price of $80 per night (for up to four guests). Now, the only problem is figuring out how to get there.
Editors' Recommendations