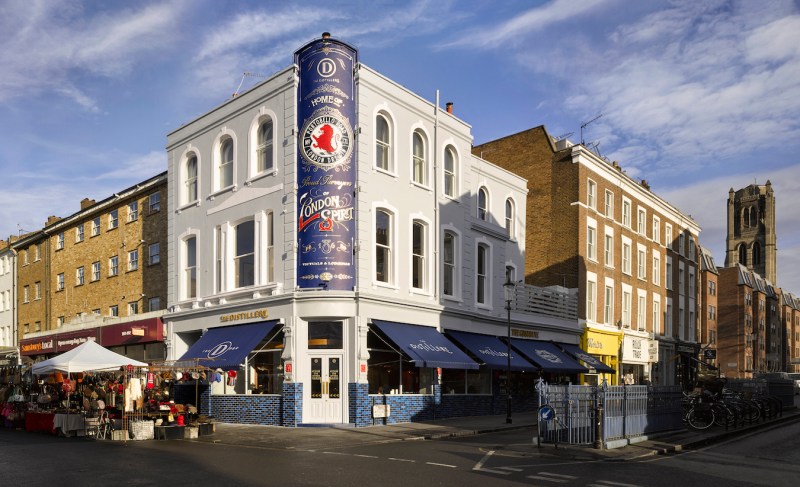 For those that like to base their travel around spirits—weeks on the bourbon trail or an epic month wending your way through Burgundy, for example—more often than not, one problem arises: at the end of the day, you have to leave the distillery and go back to your hotel. Now, though, with the world's first gin hotel, The Distillery, Portobello Road Gin has eliminated that issue.
Located on Portobello Road in London, England, the four-floor concept hotel opened its doors in December 2016 and is chock full of junipery goodness. On the ground floor, you'll find The Resting Room, a bar meant to showcase a wide range of spirits created by Master Distiller Jake Burger and a master-level team in two 30L stills located on site. Having the stills on-site means you can try one-of-a-kind gin blends and other experimental spirits, such as an avocado and olive oil vodka. Beyond that, you'll be able to choose from a wide variety of spirits that have been aged in hand-built barrels housed in the bar. Not only are they housed in the bar, but they're suspended above the bar, and your spirits are served directly from said barrels.
On the first floor, you'll find GinTonica, a bar and kitchen with Spanish influences that pays homage to the Spanish love of juniper (as well as the passion for local and fresh ingredients). At GinTonica, you'll be able to order a variety of gin & tonics, garnished with everything from the usual lime to orange, lavender, or even cocoa nibs while indulging in a menu crafted by Executive Head Chef Greg Lewis of Pintura Kitchen & Bar.
Heading upstairs, you'll find The Boardroom, a private dining room and bar, fulfilling all of your executive needs, as well as three luxury boutique hotel rooms that all overlook the distillery's namesake Portobello Road.
Soon, the Distillery will also house the Ginstitute, a gin-making experience known throughout London (and the world) and headed by same Master Distiller, Jake Burger. Not only will you be able to take a trip through the history of gin, but you'll be able to leave with your own personally-blended and one-of-a-kind gin.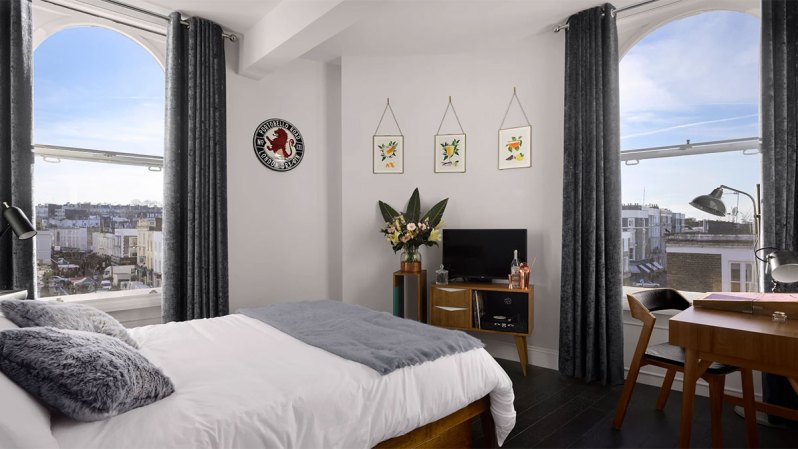 With such an array of ginperiences packed into one place, this seems as good a place as any to add to your bucket list if you're a gin lover. If you're not a gin lover, you should probably book a trip anyway, as you're just as likely to come away loving the stuff after experiencing Portobello Road Gin first-hand.
Editors' Recommendations