Whether you're traveling in the dead of winter or trying to cram formalwear into a tiny carry-on, chances are good your next trip will come with needing to fit bulky clothes in your luggage. Can you fit everything into your 9-by-14-by-22-inch carry-on? We figured it out — and now we'll show you how.
Take only what you need
Consider your itinerary and the clothing you will need. Avoid packing uni-task clothing, and opt instead for those items that work for a variety of settings. Shoot for no more than three tops and three bottoms that you can mix and match, and plan on washing a load of laundry if needed. How many coats do you need? Choose just one that goes with everything. Better yet, it's easier to pack multiple thin layers than a single heavy coat. Pare the list to bare bones, then add things back in if you still have space available.
Stack, fold, and roll
While this may not be possible when it comes to packing jackets, rolling clothes can help, but creative packing includes more than simply rolling everything. This is especially true with sweaters, coats, and winter boots. Big, bulky items may fit more efficiently if they are paired and stacked with thinner or smaller items. Lay out a bulky sweater together with a shirt and roll them together. Other large items may fit better when folded. Sometimes you need to experiment. Bundle daily socks, underwear, and T-shirt together for space savings and grab-and-go convenience.
After rolling clothes into bundles, secure them with rubber bands. Pack the biggest items first, then work the rest around them. Put smaller things in the voids between the bulky items. Use the insides of shoes or boots to pack items like socks, underwear, and toiletries.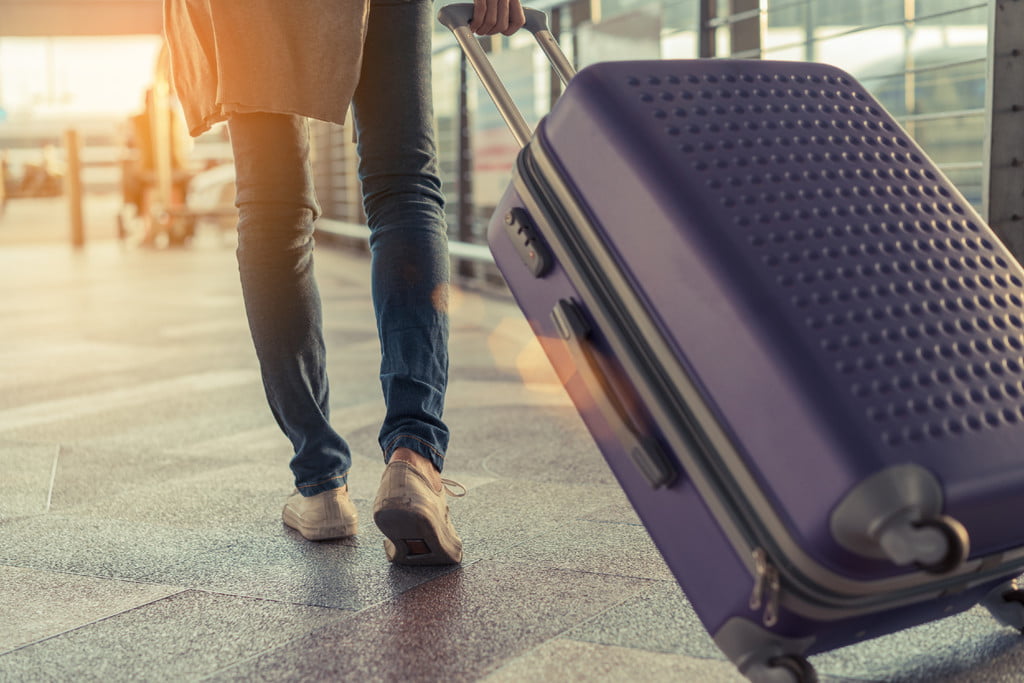 Compartmentalize with packing cubes
Packing cubes — nylon zipper bags used to organize and compartmentalize the items within a suitcase — come in different sizes that can be mixed and matched for maximum packing efficiency. Use them to keep small items from moving around or to isolate different categories like toiletries, makeup, clothes, and underwear. They help decrease wrinkles and creases in clothing and can help to increase the total amount of stuff that fits in the suitcase. They're also great if you need to hit the ground running because they keep all of your stuff organized for quick access.
Compression packing cubes are a great choice for minimizing the loft of clothing. They use a two-zipper system to compress clothing, reducing the volume by half or more.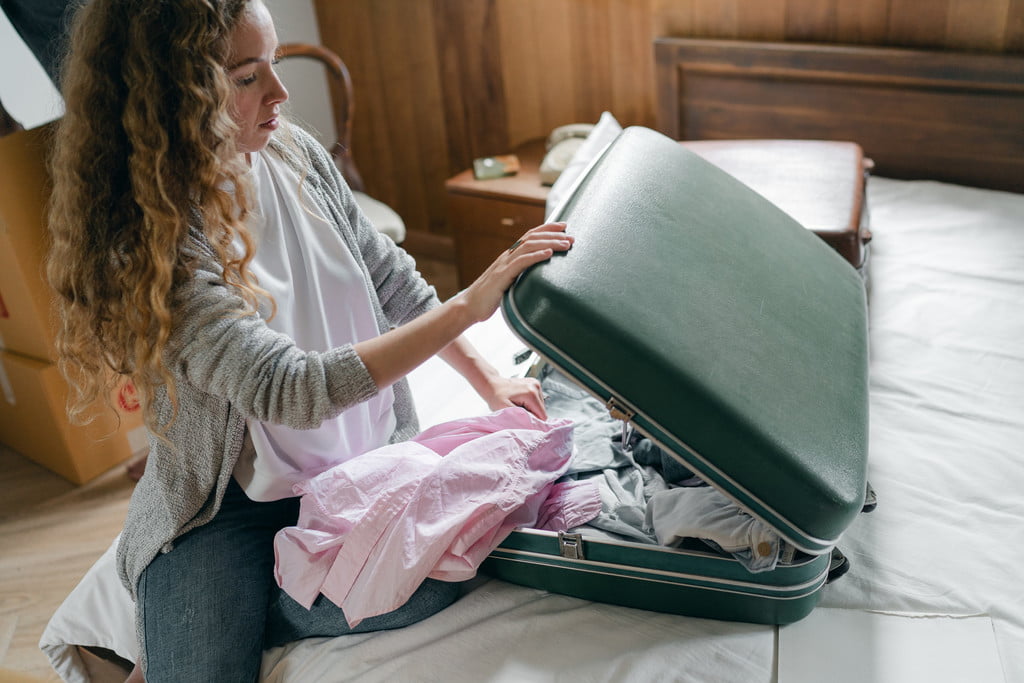 Maximize space with vacuum bags
Vacuum bags let you remove the air out of lofty clothing like formalwear or big coats until they are flat like tortillas. There are two kinds: One works with compression, and the other works with suction. Compression bags are packed flat, and then they get rolled up from the bottom, which forces the air out through a one-way valve in the top. In the other style, the air is sucked out with a vacuum cleaner or air pump. These bags can save an immense amount of space and improve the organization of the suitcase. They're also waterproof, which can be helpful.
These bags may not be for all users or for all packing. They do increase wrinkles in certain clothing. The thin plastic bags are easily punctured or otherwise damaged. They may require a vacuum for repacking.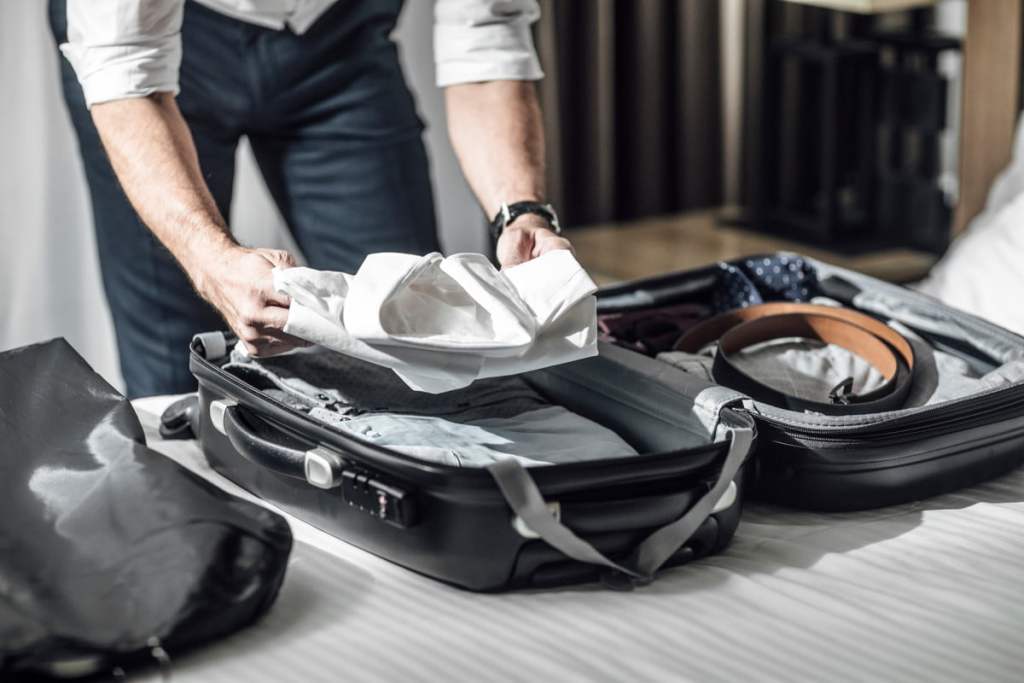 Wear the big stuff
Walk onto the plane wearing that big coat and boots instead of forcing them into your bag. You won't want to wear all of your bulky clothes at once, but this is a good way to eliminate some of the bulk from your bag.
Traveling light comes more naturally to some, but it's an acquired skill for many more. Keep your itinerary in mind, and pack only what you need. Reduce volume by choosing multi-wear items that you can mix and match. Get creative to pack efficiently. And when all else fails, wear it.
Editors' Recommendations