Smart luggage is all the rage among in-the-know travelers. But, we've been curious as to just how much more genuinely useful technology manufacturers can cram into a suitcase. Now, Bluesmart is aiming to "outsmart" its competitors — including its own groundbreaking debut luggage — with an all-new product line.
The company's original 2014 campaign was among the most successful travel products of all time on Indiegogo. The original Bluesmart luggage was billed as the "world's first smart, connected carry-on" and featured tech that has since been copied by dozens of competitors. The aptly named Bluesmart Series 2 is the promising successor, and it's angling to be the world's smartest, most technologically advanced luggage, again.
The Bluesmart Series 2 line's most exciting features center around security and tracking. Built-in 3G+GPS technology allows owners to track their luggage anywhere in the world for free. Traditional Bluetooth technology is useless beyond 30 feet, so this is a giant leap forward. A digital auto-locking system allows you to secure your luggage with the touch of a button via the connected app. It can even be programmed to lock automatically once the suitcase is beyond a certain range.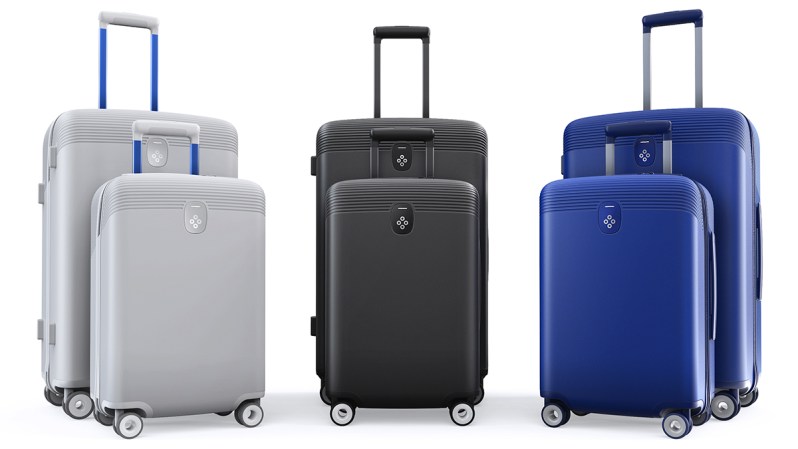 Additional convenience features help save time and money. Almost every piece of smart luggage today offers a built-in scale. But, with the aid of the mobile app, the Bluesmart Series 2 syncs with the exact airline of your next trip to automatically determine potential excess baggage fees. The carry-on Cabin bag also boasts a built-in backup battery pack with supercharging capability. This means it's powerful enough to juice today's laptops (not just smartphones and tablets), can reach 100% charge in just 2.5 hours, and hold that charge for up to a month. Durability is also paramount to the company, and the new line's construction blends high-grade anodized aluminum, a 3-layer German Makrolon polycarbonate shell, reinforced handles, and pen-proof zippers for added security. It all rolls smoothly on sleek, 360-degree hub-less wheels.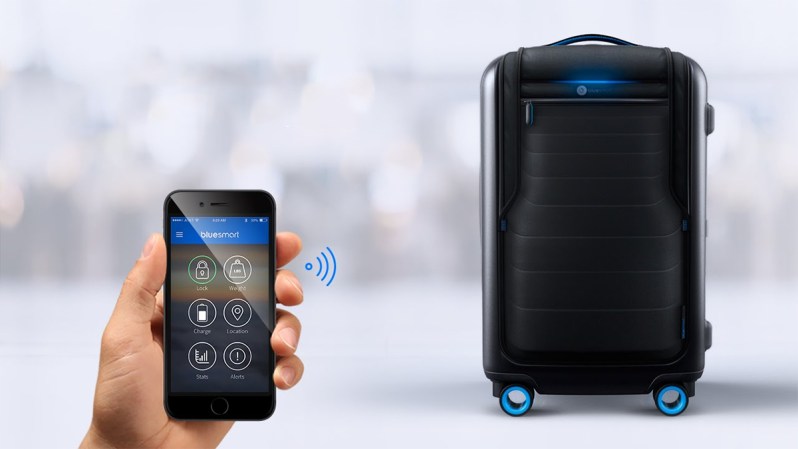 Instead of a single carry-on bag, the new line will feature four available size options: a Cabin, a Check, a Laptop Bag, and a Passport Pouch. The bags can each function independently or as a set with the company's free smartphone app. As of July, the Indiegogo project has already raised more than $1 million (USD) — over 2,000% of its anticipated funding goal.
Editors' Recommendations