We all have that picture-perfect image of a mountain getaway where we catch up on our TBR, drink our drink of choice, and do not move unless we actually want to. Well, make that winter vacation a reality and get cozy in one of the best cities for a weekend — or a week — away from home. Whether you want saunas or skiing, are on the West Coast or East Coast, we have the snowy vacation spots you'll want to check out, thanks to a new analysis from Shane Co.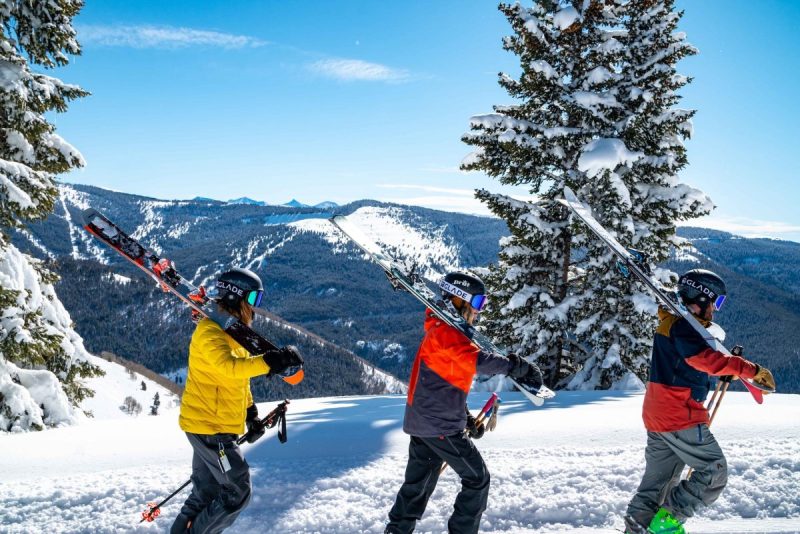 If what to do is more important than where to go
Some people are all about what there is to do and the itinerary than the actual state they go to. That's fine with us.
If the nightlife is the life for you, visit these cities
Some cities have the dining and drinks experience nailed. There's nothing like enjoying a cocktail while it looks like you're inside a snow globe.
Asheville, North Carolina

Burlington, Vermont

Vail, Colorado
If snowy activities mean the most, these cities will keep you busy
Some people thrive in feet of snow and want nothing more than to ski, sled, or snowboard the days away.
Park City, Utah

South Lake Tahoe, California

Truckee, California
If you want the winter experience more than anything
If you are looking for a winter escape, the weather is sort of the main attraction. If you want to enjoy the white stuff, these are the cities for you.
For the best winter weather
If enjoying winter to its fullest is on your list of things to do, pack up your things to visit these cities.
Park City, Utah

North Conway, NH

Estates Park, CO
For the best winter views
From sprawling mountain town views to picturesque village squares, some winter getaways look straight out of a Hallmark movie.
Park City, UT

Asheville, NC

Breckenridge, CO
When the budget needs to be watched
If money is a guiding factor
We want to get away, but our wallet says that place will be the backyard. If you need to stretch a budget, these cities will treat you right, with the lowest nightly Airbnb rate.
Davis, WV ($186/per night)

Custer, SD ($186/per night)

Bar Harbor, Maine ($189/per night)
The best overall
Maybe we saved the best for last, but when you combine everything – winter activities, dining, weather, nightlife, and views, the top three cities have a little bit of it all, so no one gets bored.
Park City, UT

Jim Thorpe, PA

Truckee, CA
There's still time this season to have a gorgeous mountain view as your vacation home base. Forget about overcrowded beaches and long lines at amusement parks. Winter sports are better anyway, and the gear is much cooler. These mountain towns are the best spots for your winter getaway, so pick one soon before the snow melts and you have to wait until next season.
Editors' Recommendations