If you live the life of a modern nomad, you need certain things to live such a life successfully. You need the right gear, the right luggage, and the right way to keep in touch with everyone not living a life as cool as yours. Namely, you need a laptop that you can use for everything from buying and selling bitcoins to posting on Facebook to uploading the latest set of jaw-dropping photos you took while (Tracking moose in Alaska? Walking along the Great Wall of China? Who knows what adventure await!)
For travel laptop to be successful, it needs to be not only capable of keeping up with the rest of today's technology (read: it contains a powerful processor), but it also must be light. Remember the days when the most powerful laptops weigh as much as a small dog? No one wants to go back to that, especially when life includes all-out springs from one gate to the next while trying to avoid all of the pedestrian hazards you tend to encounter when you're running late in an airport.
As recently as a few years ago, Apple was the only game in town for such machines. Thankfully, times have changed, and a number of manufacturers now offer ultra-portable workhouse laptops that won't break the bank. Here are four of the best travel laptops for 2018.
With the holidays, now is the best time to pick out a new machine, since countless brands and stores are getting ready for the busy buying season by having have sales on laptops. Once you've selected a new laptop, you're going to need a few other things to make sure that the machine stays safe while you're exploring the Amazon as part of an eco-conservation crew, such as snagging a piece from the best carry-on luggage deals,
From there, all you need to do is remember your passport and get ready to have the time of your life.
The Best All-Around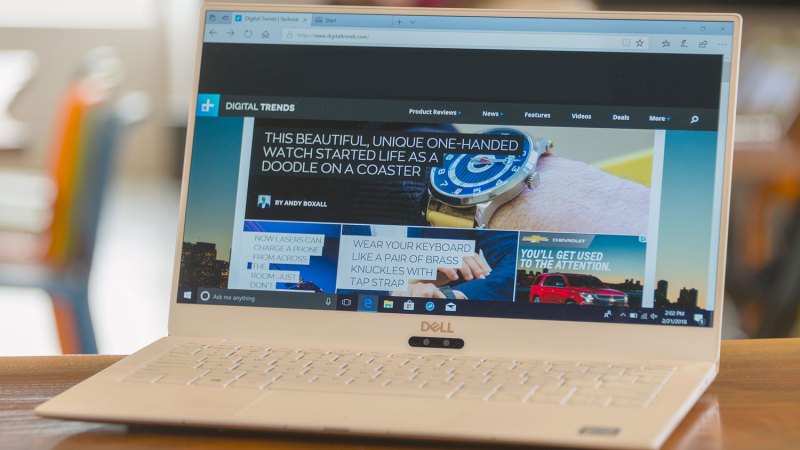 Since Dell launched its sleek, class-leading XPS 13 a few years ago, we've been hooked. At the time, it was a pioneering design that challenged the industry to take a big step forward. It was — and still is — lightweight, offering the largest display relative to its form factor of any laptop on the market and featuring powerful internals that have only gotten better for 2018. The new design is so pretty, you almost won't want to hide it in your messenger bag. You can score an entry-level configuration for under USD $800, but the all-in sticker price for the flagship model with the best 4K, 13.3-inch touch display and an Intel Core i7 CPU/16GB/512GB SSD configuration runs closer to USD $2,000.
The Lightest of the Lightest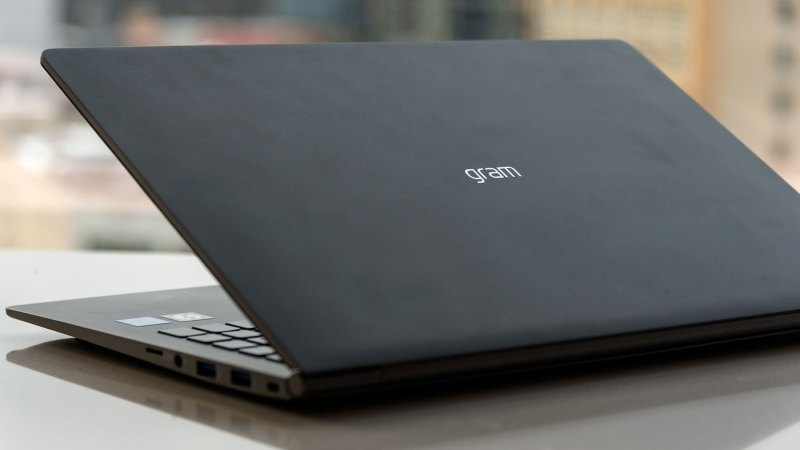 In the realm of travel-friendly laptops, the LG Gram 15 is damn near-perfect. The flagship Gram boasts a beautiful, 15.6-inch, full-HD IPS touchscreen display, 16GB of memory, and two 512GB SSD hard drives. But the kicker is that it weighs just 2.5 pounds. There are other laptops on the market in this weight class, but none with a 15-inch screen. If you're looking for the lightest laptop with the biggest screen and best battery life, this is it. But, of course, "light and powerful" almost always translates to expensive. The Gram 15 line starts under USD $1,200, but the all-in price tag with the bells and whistles mentioned above tops USD $2,000.
The Best Value
Acer has made a name for themselves with a steady stream of solid, middle-of-the-road laptops at a great price. The Acer Spin 5 is no exception. The two-in-one design means it's useful as a standard laptop with a keyboard or as a tablet. The 13.3-inch screen boasts a native 1,920×1,080-pixel resolution, the keyboard is decent, the speakers pack a punch (considering the laptop's diminutive size), and it offers a great variety of ports. Plus, battery life is excellent — a huge boon for travelers. The new and improved all-metal build is sturdy if a bit heavy. But the best part is that you can score one for around $900USD.
The Most Budget-Friendly
If you're looking for a light, travel-friendly laptop at a rock-bottom price, you needn't look further than a Chromebook. The Asus Chromebook Flip C302CA offers everything you'd expect in a sub-$500 ultra-portable laptop. The 360-degree hybrid hinge design makes it a worthy tablet and laptop. It boasts two USB-C ports, a backlit keyboard, and a sharp, 12.5-inch full HD touchscreen display, all wrapped in a surprisingly modern, 2.5-pound, all-aluminum design. It's a great blend of portability, design, and price.
Article originally published by Mike Richard on April 18, 2018. Last updated by Sam Slaughter in November 2018 to include deals info. The Manual may earn a commission when you buy through links on our site.
Editors' Recommendations