For some travelers, luggage is purely functional. Their suitcase, backpack, or rollaboard is merely a tool to haul their stuff from point A to point B. For others, it's as much an extension of their personality as the car they drive. Most of us fall somewhere in between. We want luggage that's affordable, durable enough to survive whatever punishment the airlines subject it to, and a little bit of style doesn't hurt, too.
With so many options, finding the right luggage can be a challenge. There is no "best luggage." Rather, it's about what's best for you, and that all depends on how you travel, how long you plan to be away, and what you typically pack. Should you opt for hard-sided or soft-sided luggage? Perhaps a carry-on, a checked bag, or a combination of the two?
Rugged, go-anywhere adventurers who pack light and are constantly moving might do well with a traditional duffel bag or convertible travel backpack that lets them move more freely. Urban explorers who slow-travel mainly in cities might want a hard-sided carry-on bag with zero-weight spinner wheels for easy rolling. Whatever your flavor of luggage — from carry-all backpacks to compact carry-ons to wheeled duffels — here, in no particular order, are our picks for the best luggage brands for every type of traveler in 2023.
Monos
Best Luggage Brand for Urbanites
Sleek, svelte, and modern, Monos is the perfect accompaniment for the cosmopolitan traveler. The aesthetic would feel perfectly at home aboard the first space hotel. Indeed, the brand takes a "less is more" approach, and even the name is inspired by the Japanese concept of mono no aware (a deep appreciation of beauty in fleeting moments). Our pick of their catalog is the Hybrid Carry-on which blends polycarbonate and aluminum into a light, nearly unbreakable rollaboard. Other features include anodized aluminum corner guards, a zipperless aluminum frame, and color-matched components all around.
Monos
Best Luggage Brand for Urbanites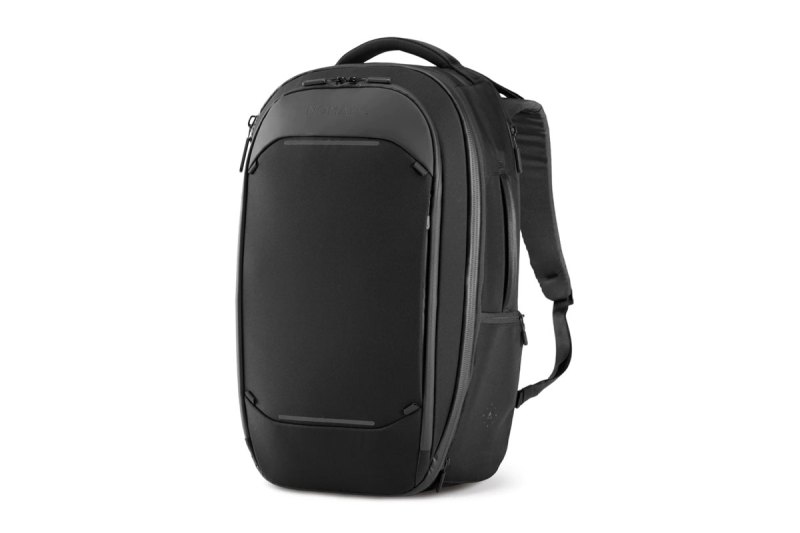 Nomatic
Best Luggage for the Modern Backpacker
In a few short years, Nomatic has become the go-brand for backpackers. All of its bags feature a seemingly endless number of pockets, making them the ideal choice for obsessive organizers and travelers with a lot of tech. The Navigator Travel Backpack 32L hits the sweet spot with a well-sized capacity that expands by up to 9L (41L total) — enough for up to five days of clothing, gear, and essentials. Tamper-resistant zippers provide added security for your expensive mobile gadgets, while external carry straps and grab handles allow several carry options. It's all wrapped in a durable, water-resistant shell designed to survive the rigors of life on the road. If you're the minimalist type (like this writer), opt to go super light with the smaller , available as a 20-liter pack (Nomatic's best-selling) and an all-new that expands up to 50% with room for a 16-inch laptop.
Nomatic
Best Luggage for the Modern Backpacker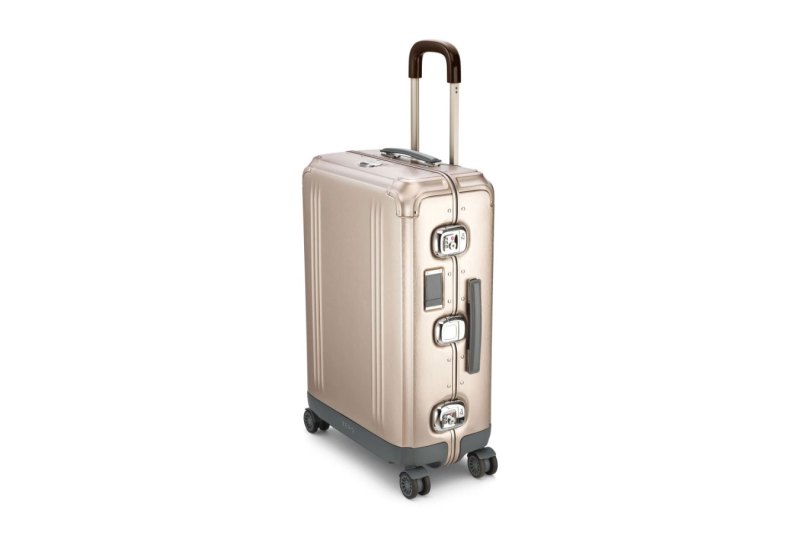 Zero Halliburton
Best Luggage Brand for (Wannabe) Space Travelers
Monos nails the space-age look, but Zero Halliburton is the luggage brand with legit space-age heritage. The legendary American brand first introduced travelers to aluminum cases more than 80 years ago. It's a design that's been copied and imitated ever since because, of course, no look makes a bold, "I have arrived!" statement like brushed aluminum luggage. There's a reason why, when NASA needed to carry moon rocks back to earth in 1969, it relied on Zero Halliburton's iconic cases. Its Pursuit Aluminum Collection is still among the most striking travel collections available today. Though pricier than most options on this list, Zero Halliburton still delivers better value for your money than any other premium luggage maker.
Zero Halliburton
Best Luggage Brand for (Wannabe) Space Travelers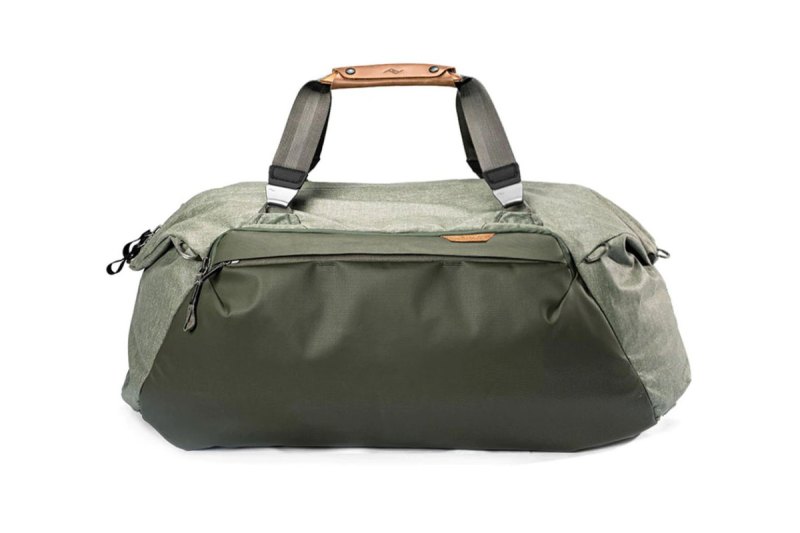 Peak Design
Best Luggage Brand for Duffel Lovers
Peak Design is a perennial favorite luggage brand of ours here at The Manual. It recently expanded beyond "just" photographer bags and gear with its all-new line of travel bags , which includes the Travel Duffel 65L. This duffel bag is deceptively simple and utilitarian on the outside, with a surprising amount of thoughtful features on the inside. Six total pockets (four exterior zip pockets and two interior mesh pockets) provide the perfect amount of organization for all your gear, while a high-visibility interior ensures nothing gets lost en route. It's all wrapped in a weatherproof 100% recycled canvas shell with a waterproof bottom liner. A padded shoulder strap adds versatility, allowing the bag to be carried over-the-shoulder or sling-style. Optional packing cubes and wash pouches help maximize this bag's utility.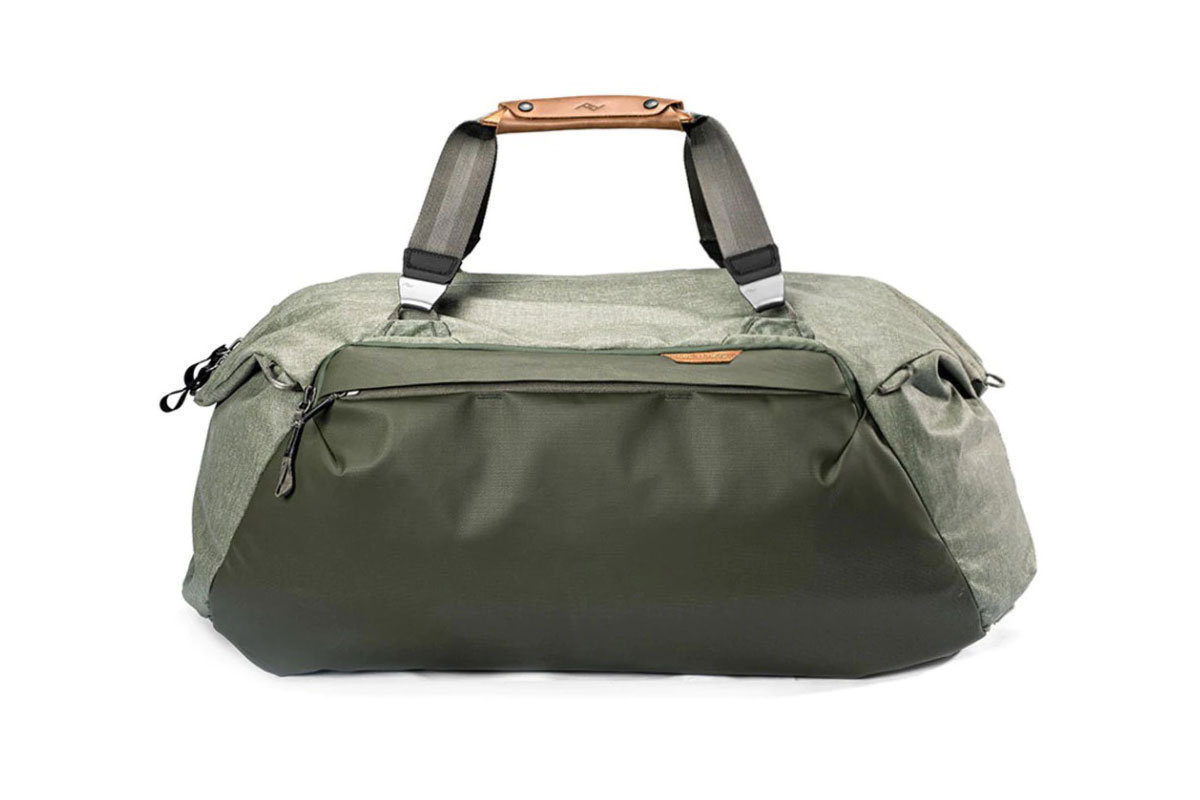 Peak Design
Best Luggage Brand for Duffel Lovers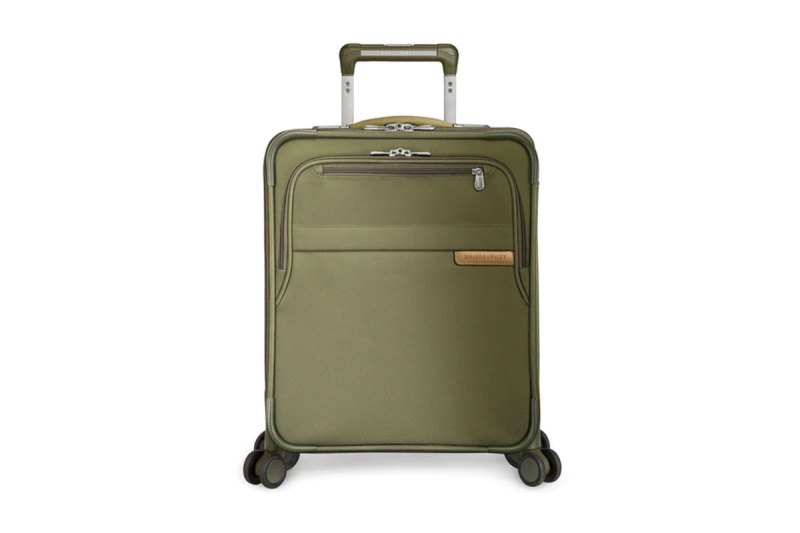 Briggs & Riley
Best Luggage for International Vagabonds
Briggs & Riley has mastered the art of understated elegance with a catalog full of sophisticated, luxurious, and timeless luggage. Unique features like an Outsider handle (allowing for a completely flat interior that avoids wrinkled clothing) and a compression-expansion system for increased packing capacity prove the company cares about the details. What truly sets the brand apart, though, is its lifetime guarantee. They'll repair any damaged or broken bag free with no proof of purchase necessary. It doesn't matter where, when, or from whom you bought it, they'll fix it. For our money, go with the International 21" Carry-on Expandable Wide-Body Spinner. It's carry-on legal for almost all international travel, expands when you need it, and rolls like a dream on four double-swivel wheels.
Briggs & Riley
Best Luggage for International Vagabonds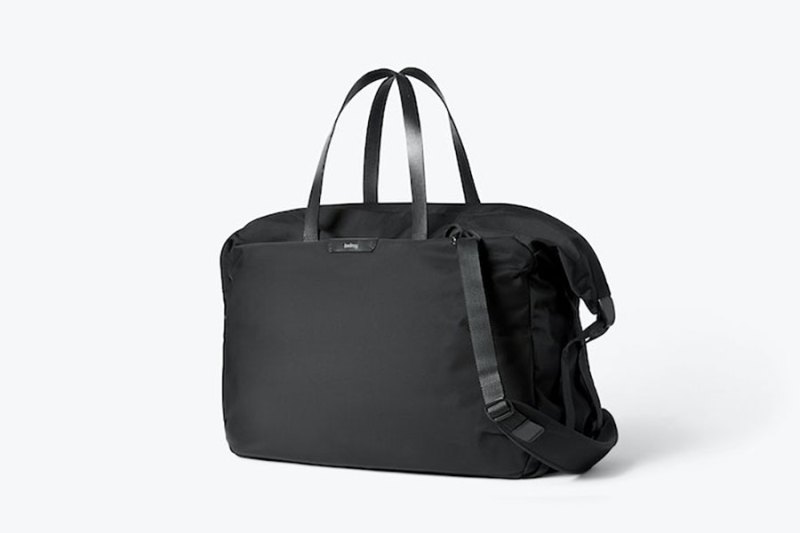 Bellroy Weekender Plus
Best Luggage for Urban Travelers
You're no doubt familiar with Bellroy for its handsome and understated wallets for men. The brand brings the same design savvy to a whole range of other accessories. One of our favorites is the Weekender Plus — a sleek, sophisticated bag that's perfect for the minimalist traveler. The flagship 45L version is perfectly sized for a long weekend away, with room for a few days worth of clothing, essentials, and gear (including a padded sleeve with room for a 13-inch laptop). There are just enough pockets inside and out to keep everything wrangled without overcomplicating things. It carries easy via either the premium leather handles or over the shoulder with a detachable strap. For a more streamlined option, opt for the small 30L version.
Bellroy Weekender Plus
Best Luggage for Urban Travelers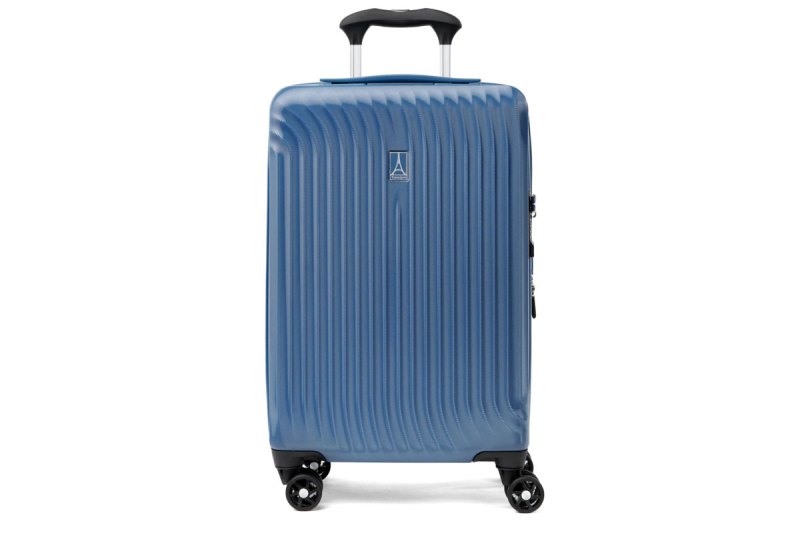 Travelpro
Best Luggage for Veteran Travelers
Travelpro has been a long-time favorite among veteran travelers, including flight crews worldwide. The brand continues to innovate on luggage that is handsome, functional, durable, and affordable. Its Maxlite Air Carry-on Expandable Hardside Spinner (part of its Maxlite Air collection) is a damn-near-perfect rollaboard. The 100% polycarbonate shell flexes under pressure or impact to ensure that it's practically indestructible while brushing off visible scuffs and scratches, too. The entire body rolls smoothly on eight spinner wheels and even expands to maximize storage capacity. We also appreciate that the interior lining is crafted from 100% post-consumer recycled plastic bottles.
Travelpro
Best Luggage for Veteran Travelers
Away
Best Luggage for the Flashy Sophisticate
Perennial fan-favorite Away is still a favorite luggage brand of ours, too. Their lineup hits all the right notes with must-have features, including a sleek design, 360-degree spinner wheels, built-in compression systems, and ejectable portable power banks. Their core lineup is available in a handful of colors, but for our money, the retro-cool The Carry On: Aluminum Edition is the best way to ensure everyone at the airport knows you've arrived. The bold look confidently affirms, "I have many Italian suits, fine scotches, and fancy watches in here." Even if you don't, at least you can fake it before you make it, right?
Away
Best Luggage for the Flashy Sophisticate
Samsonite
Best Luggage for the Heritage Traveler
With a history that dates back more than a century, few brands are as synonymous with "travel" as Samsonite. These days, it offers a wide range of luggage from budget to mid-range to downright swanky. The Stryde 111 is among the brand's newest luxury collections to celebrate its 111-year-long legacy (get it?). It's Samsonite's most future-forward luggage to date, with ultra-modern features like an LED lighting system built into the handle, USB charging ports, and a self-retracting strap. It's all wrapped in bold, contemporary styling reminiscent of rippling water (an added bonus because no one is going to mistake your bag for theirs at the baggage carousel).
Samsonite
Best Luggage for the Heritage Traveler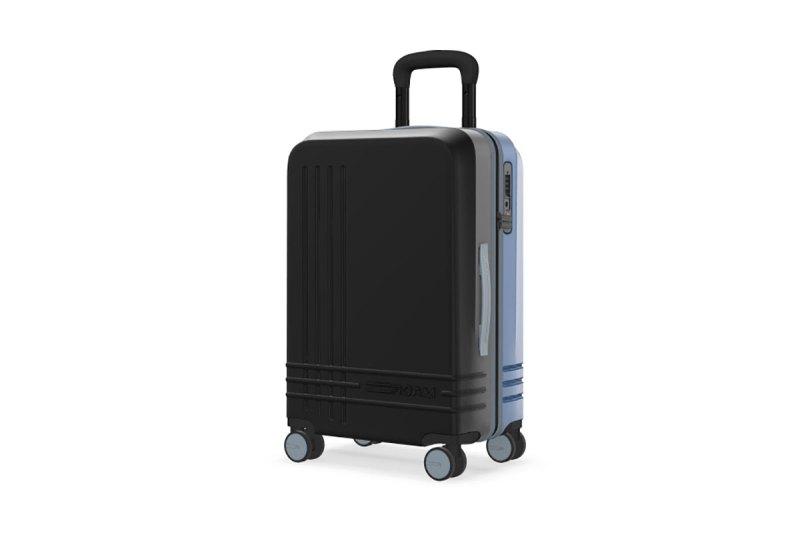 Roam Luggage
Most Customizable Luggage
If you value your luggage as an extension of your personality, you need a bag that expresses you. No other luggage brand offers the same level of customization as Roam. Every piece of their carry-on and checked baggage can be colored in any way you like. Start with the simply named Large Carry-On, an expandable, hard-case carry-on that offers two extra inches if and when you need it. If you're not the creative type, opt for an out-of-the-box design from their Design Inspirations luggage gallery . Add a matching travel kit to round out your ultra-customized luggage set.
Roam Luggage
Most Customizable Luggage
Editors' Recommendations