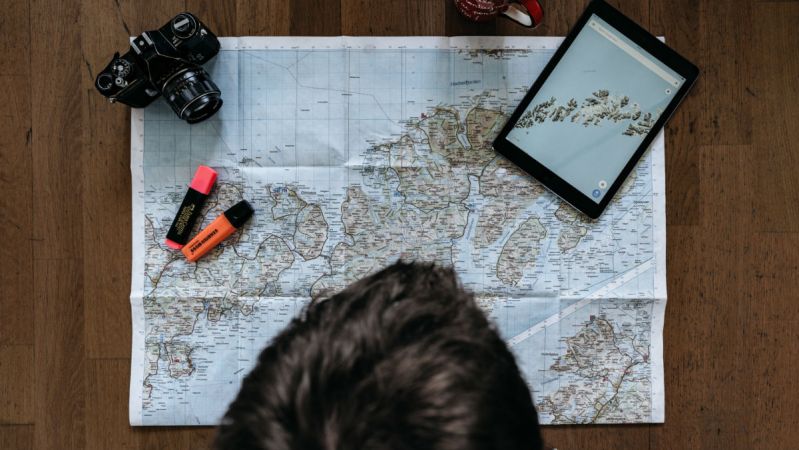 Discussing insurance of any kind makes most us of cringe at the word. We are predisposed to believe it will be complicated, companies will hassle over the fine print, and the return won't justify the cost. However, most of us don't think twice about home owners insurance, medical insurance, car insurance, and life insurance. We want to protect ourselves from unforeseen circumstances. Travel insurance should be no different.
Anyone that has purchased an airline ticket has seen that window prior to completing the transaction asking about cancellation insurance. If you are like me, you just hit SKIP and move forward towards checkout.
But …
What happens if you have to cancel a dream trip that you have been planning for the last six months?
What if you are injured abroad and need assistance returning to your home country?
What happens if your luggage is lost and/or your items are damaged in transit?
In 2016, according to the National Travel and Tourism Office, almost 67 million Americans traveled abroad — approximately 20 percent of the nation's population. Of that number, the travel insurance industry estimates that only 35 percent will purchase travel insurance. In contrast, the number of Australians that purchase a plan is upwards of 90 percent, and 85 percent of Europeans procure protection prior to departure.
So, why do I purchase travel insurance?
Just like medical or life insurance, we hope that we never need to utilize the policy, but it sure is convenient if that day arrives. While I have never had to rely on travel insurance to evacuate me from some remote destination, nor have I had to utilize the medical insurance in a foreign country, I did just cancel a much anticipated snowboarding trip in Japan at the last minute due to an illness I contracted before I even left American soil.
While there are many other perks to travel insurance, here are the top two reasons for selecting a policy that covers your adventure.
Medical Expenses and Emergency Evacuation
This is the big one. Medical expenses can rack up quickly, and evacuating you from a remote location can be astronomical. While many insurance plans in the United State cover treatment for a minor stomach bug or possibly major medical attention and hospitalization, the majority do not cover international incidents. Travel insurance can literally save you tens of thousands in out-of-pocket expenses for unexpected ambulance transport, airlift, or flights home once stabilized.
Trip Cancellation and Interruption
No one likes to cancel a highly anticipated trip. However, it can happen for any number of reasons. And, the more people involved in a trip, the greater the likelihood those circumstances arrive. Travel insurance can help get your money back on any non-refundable portion of your trip, including transportation, lodging, and activities. It even protects you should you have to abort your trip, and will reimburse you for any unused portion of your trip.
Some credit cards now offer trip delay protection and lost baggage reimbursement, so this might not be as enticing, but is still an added advantage to travel insurance. Nothing can derail a potential adventure more than flight delays, lost luggage, or theft.
Our Favorite Travel Insurance Companies
While nothing should replace your own research into the best plan that suits your specific needs, here are a few of the best travel insurance companies that might fit the bill for your next trip abroad.
World Nomads
Based in Australia, this company protects travelers from over 150 countries with medical and evacuation coverage, as well as 24-hour emergency assistance. World Nomads also covers a wide range of adventure activities. Additionally, it seeks to provide additional assets to travelers, including language apps, travel blogs, and scholarships. Not to sway your decision, but this is the company I use when traveling.
Allianz Global Assistance
This travel branch is owned by Allianz SE, the world's largest diversified insurance company. The company protects millions of travelers every year, and the parent company has been serving it clients for more than a century, including insuring the Wright Brothers' first flight.
RoamRight
RoamRight operates under the Arch Insurance Company umbrella and provides plans to protect leisure, business, student and group travelers with both domestic and international trips.
Editors' Recommendations