From sea to shining sea, we scoured the globe to find the most surreal seaside retreats to book for your next vacation. And, as if you needed another excuse: scientists have proven being near the water makes us happier, calmer, and more content.
Sea you out there …
Sixty-two miles into the Arctic Circle, Steigen, Norway is home to some of the most remote vacation cabins in Europe. At the Manshausen Island Resort in the Steigen Archipelago, visitors lodge in modest yet modern rooms suspended over the Barents Sea, with floor-to-ceiling glass windows opening up to sights of the dramatic Lofoten mountains in the distance. Stinessen Arkitektur paid special attention to the island topography when designing the Resort, with cabins on the stone quays giving the illusion of floating over the calm aqua water. But from any place you stand, sit, relax, and walk, the overwhelming presence of the sea takes charge, some days are clear and calm while others are moody with white fog drifting in. This set of holiday seacabins have been rated nothing shy of 5 stars.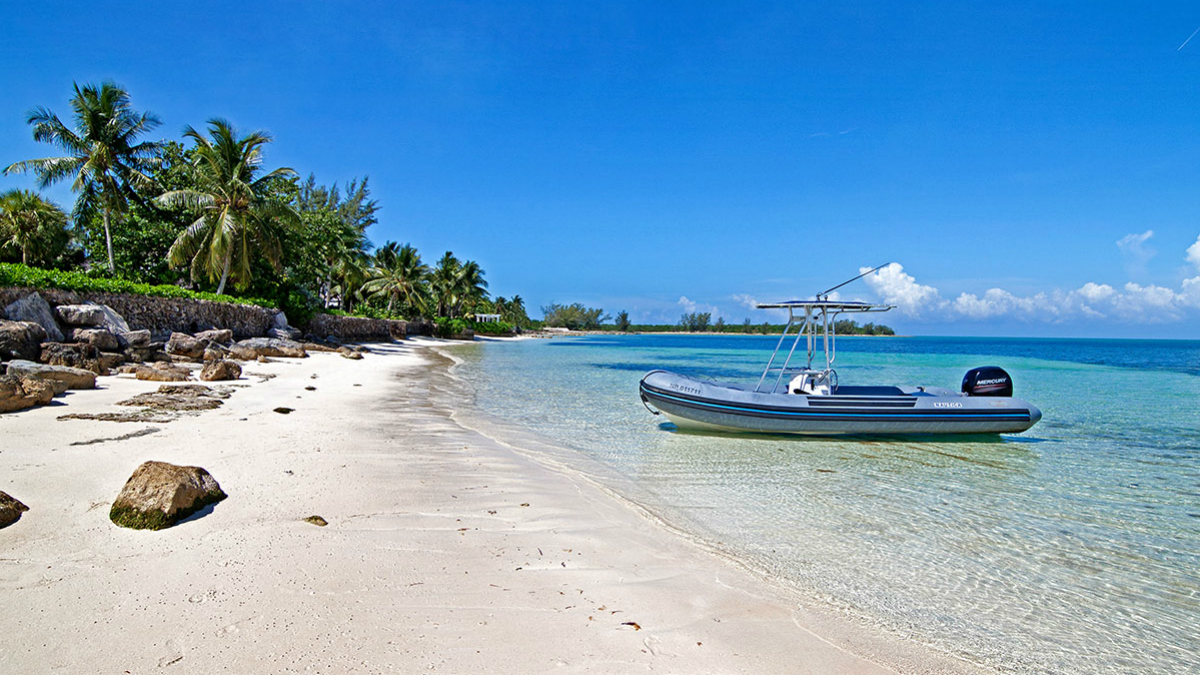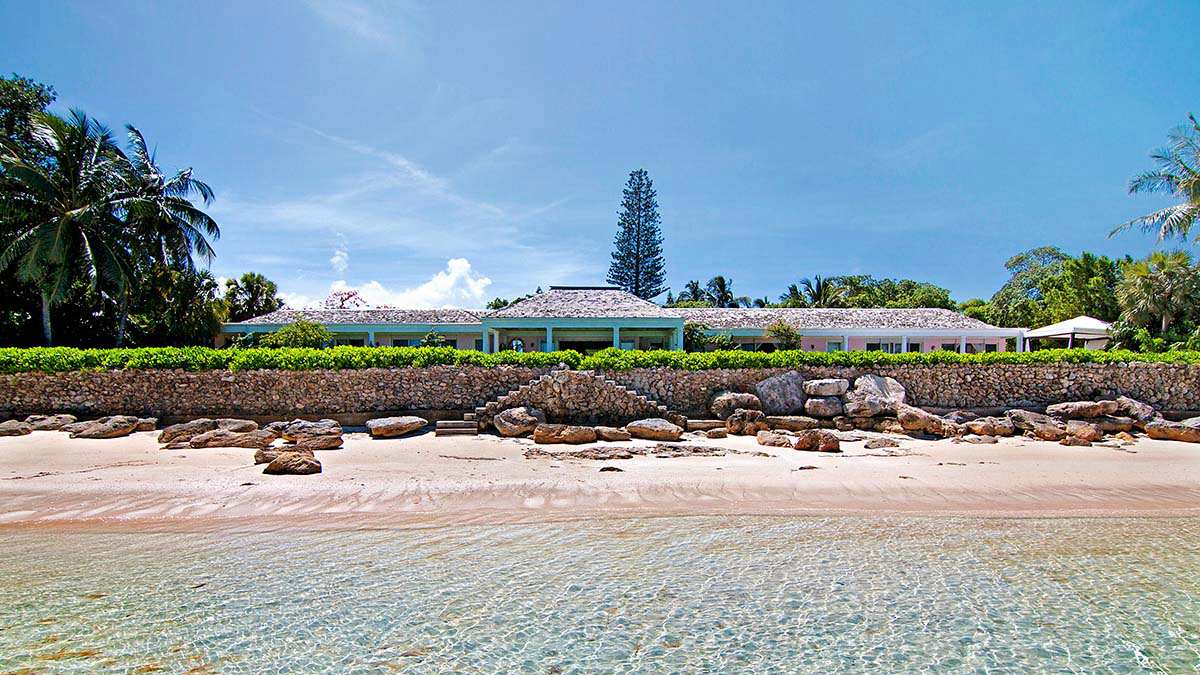 Poet Anne Stevenson said, "The sea is as near as we come to another world." This could not be more true in the case of the Caribbean seascape mansion, accurately named "Seacape." With seven bedrooms (five of which have seascape views), and nine bathrooms, your stay at Seascape also includes a personal chef, butler, and two housekeepers, which means you can spend all your time on your private oceanfront terrace, swaying in a hammock, and strolling your private beach. Snorkel on a coral reef just a few feet away (also private just for you). But most surreal is the calm and clear Caribbean water stretching from horizon to horizon, giving you all the #feels. The owner designed this luxury rental to have the aura of a Greek temple… and you'll be paying a good Euro or two for it. But we'd like to believe it's hard to put a price tag on heaven.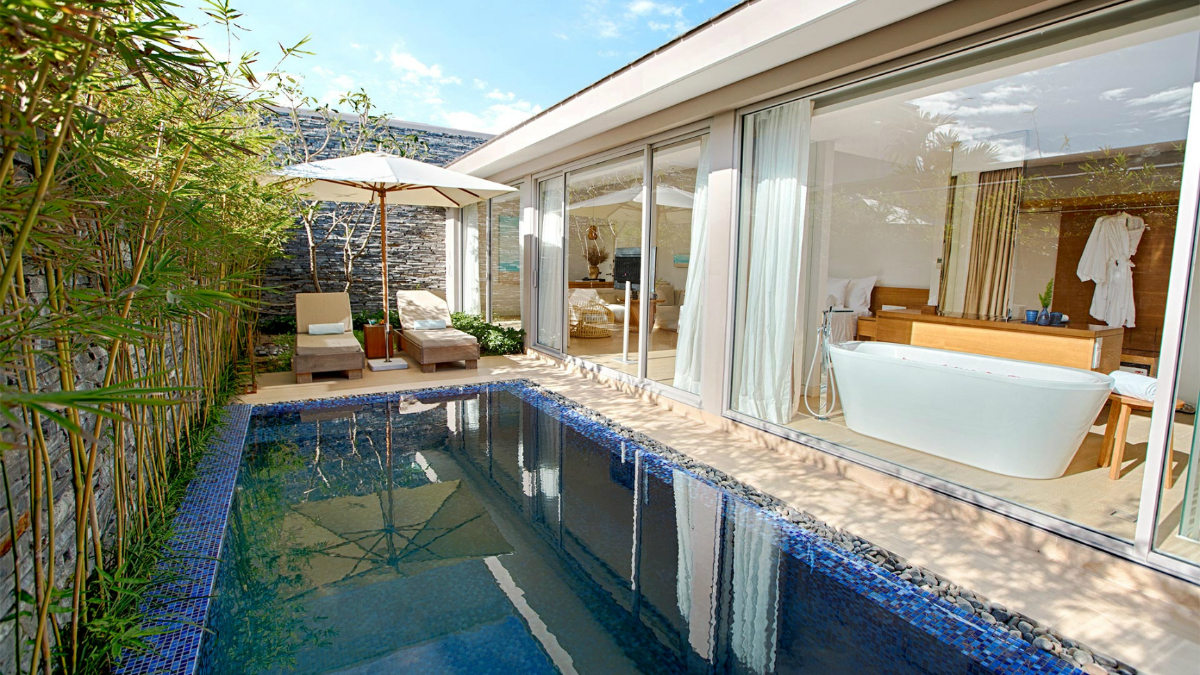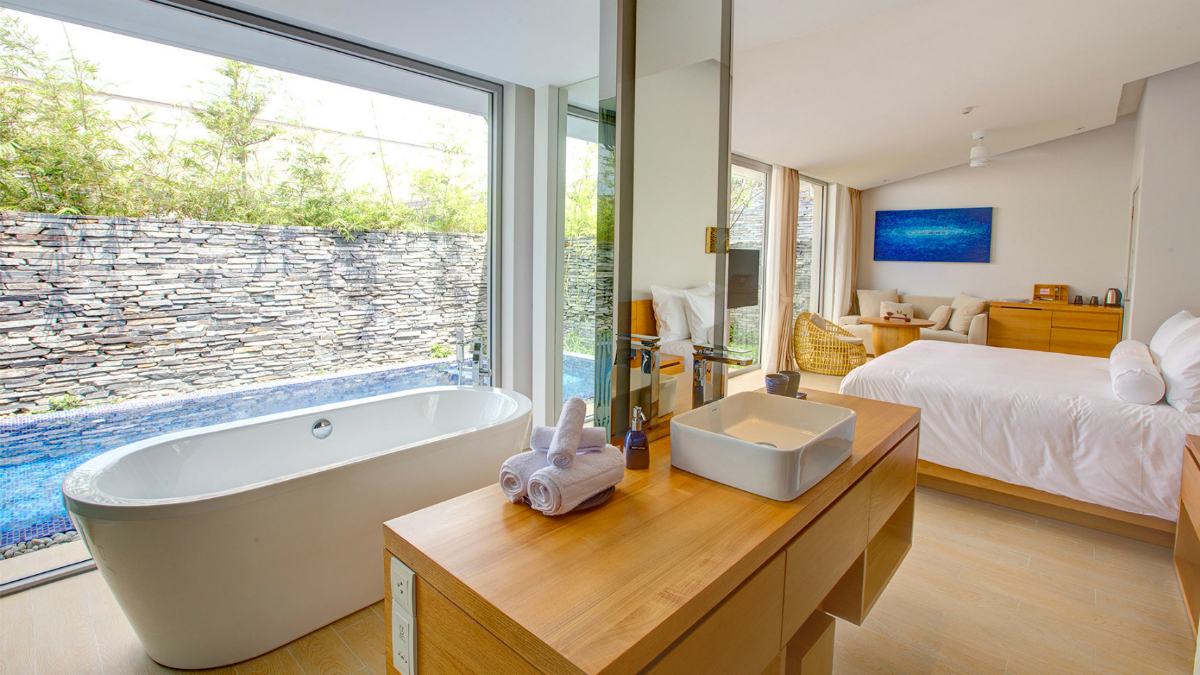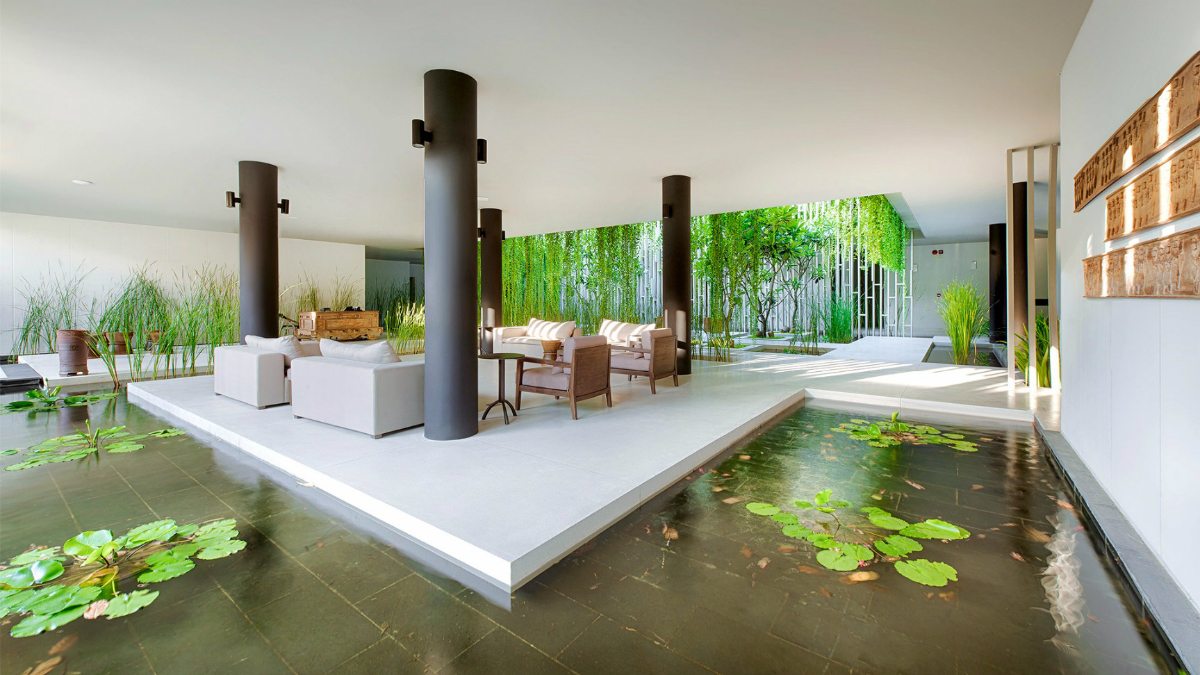 Marine Biologist Wallace J. Nichols wrote an entire book about why being near the water makes us happier and healthier. In fact, the book Blue Mind is subtitled: The Surprising Science That Shows How Being Near, In, On, or Under Water Can Make You Happier, Healthier, More Connected, and Better at What You Do. If a seascape alone can evoke these responses, Naman Retreat will triple the affects. This Vietnamese seafront resort is famous for its physical and mental treatments that promote good health, like energy healing spa services, yoga, and beach sports. Enhanced by the architectural harmony of greenery, stone, bamboo, are private bungalow infinity pools that drop off to seaside swells. Rejuvenate yourself with salty breezes and relaxing visions.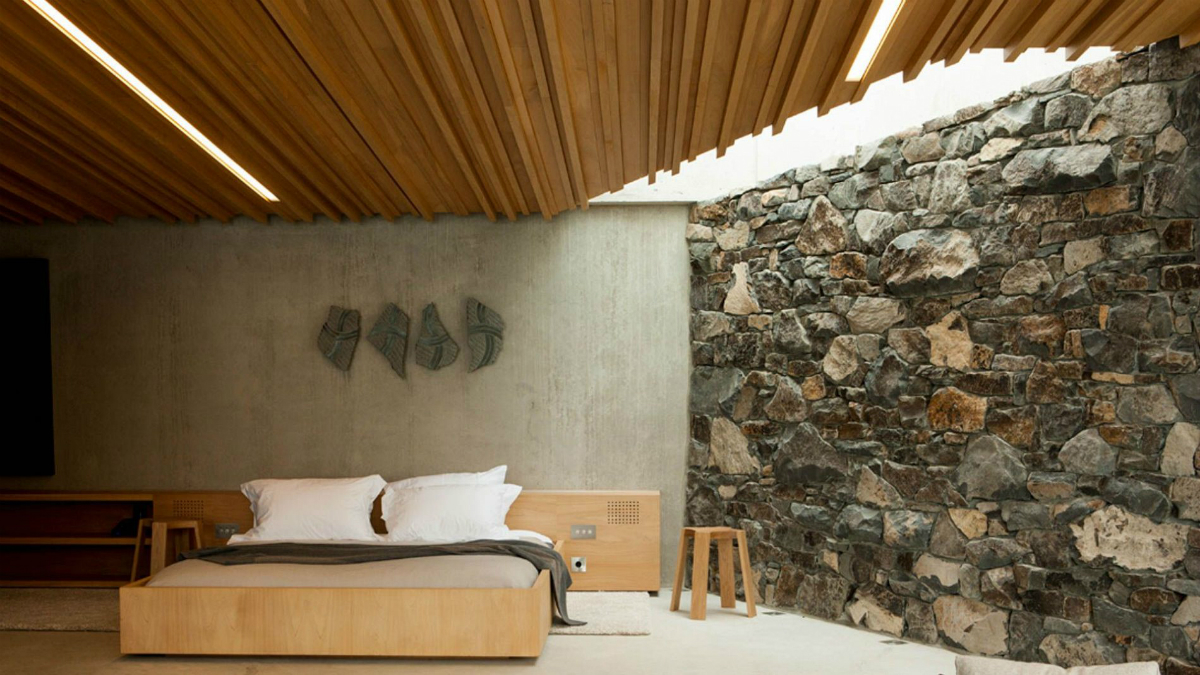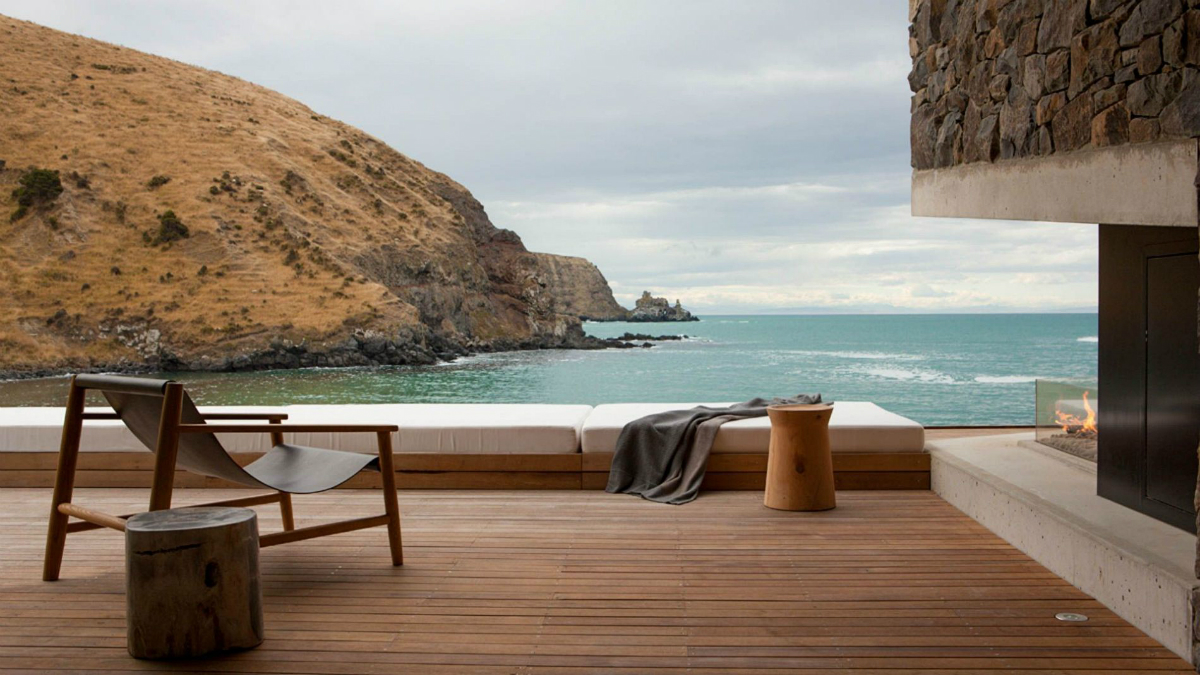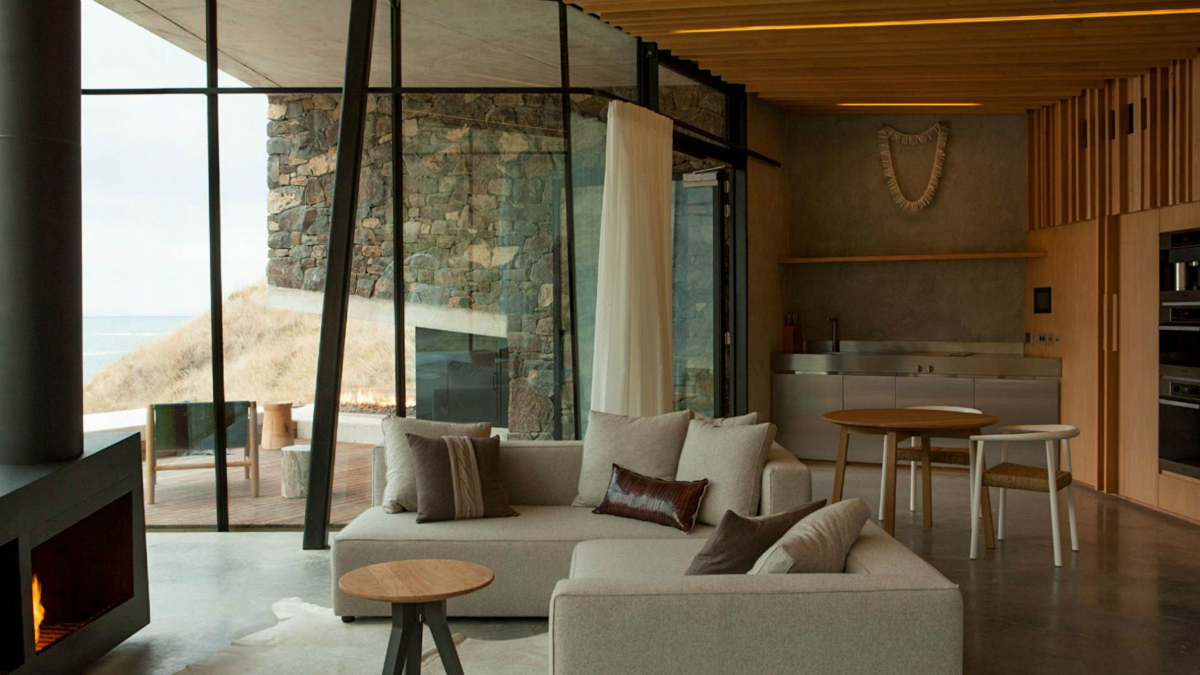 Designed for honeymooners (wedding season starts in late May), New Zealand's outlying Seascape Retreat uses an interlocking geometry design to promote a wide outlook along the face of a private cove with far-off views of "The Comb" rock spire. Steps from the rocky beach, the design was etched with a purpose to be as natural as organic parts and structures coming from the earth. Hence the three-room rental pulls solely from the colors, textures, and quarried rocks of its surrounding, with a roof that extends the hilly grass onto its escarpment. And that deck, ugh! Worthy of an ancient God! Never take your eyes off the sea, even from the comforts of the covers, you lovebirds.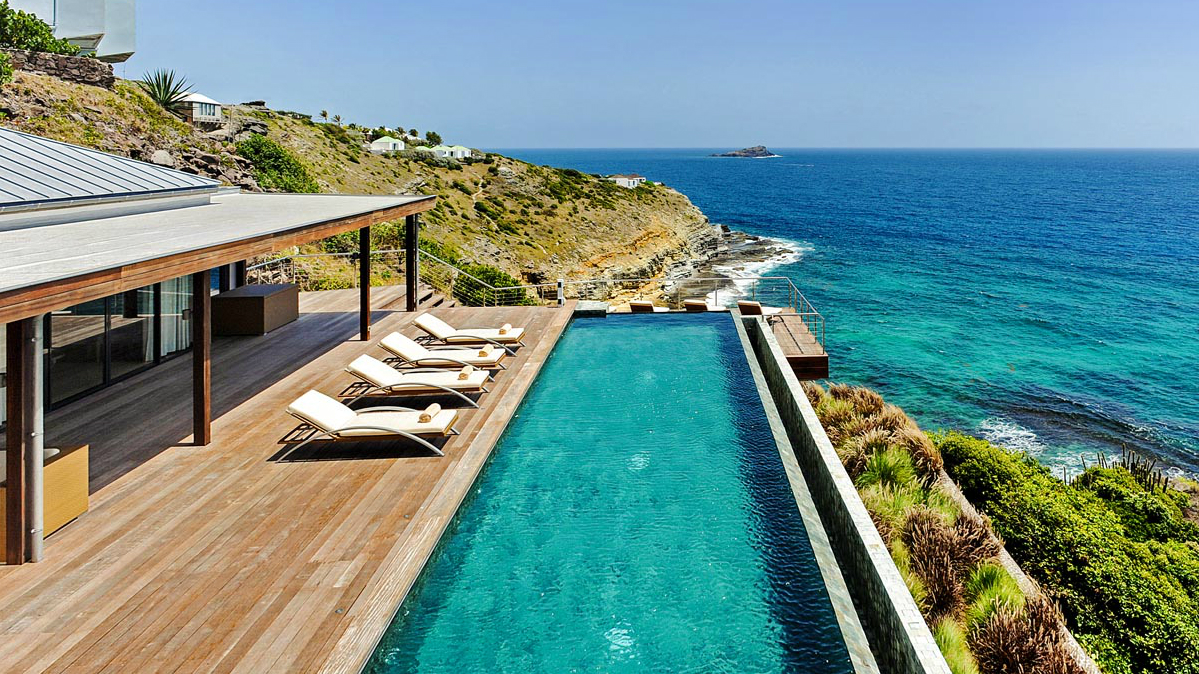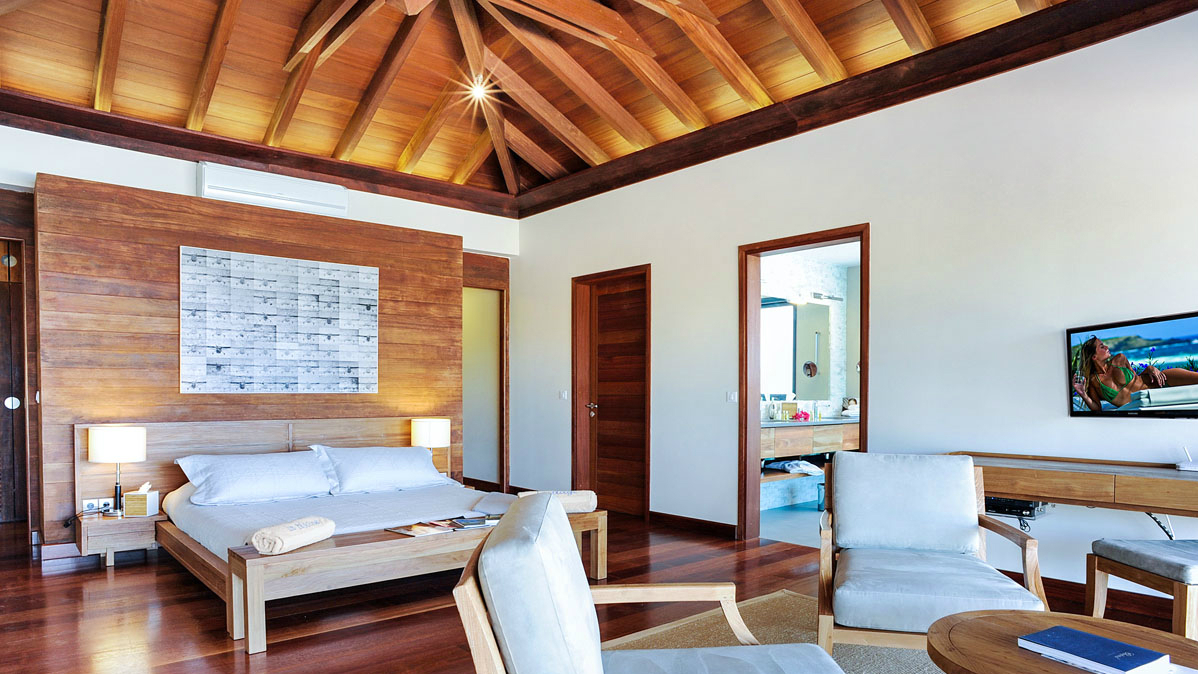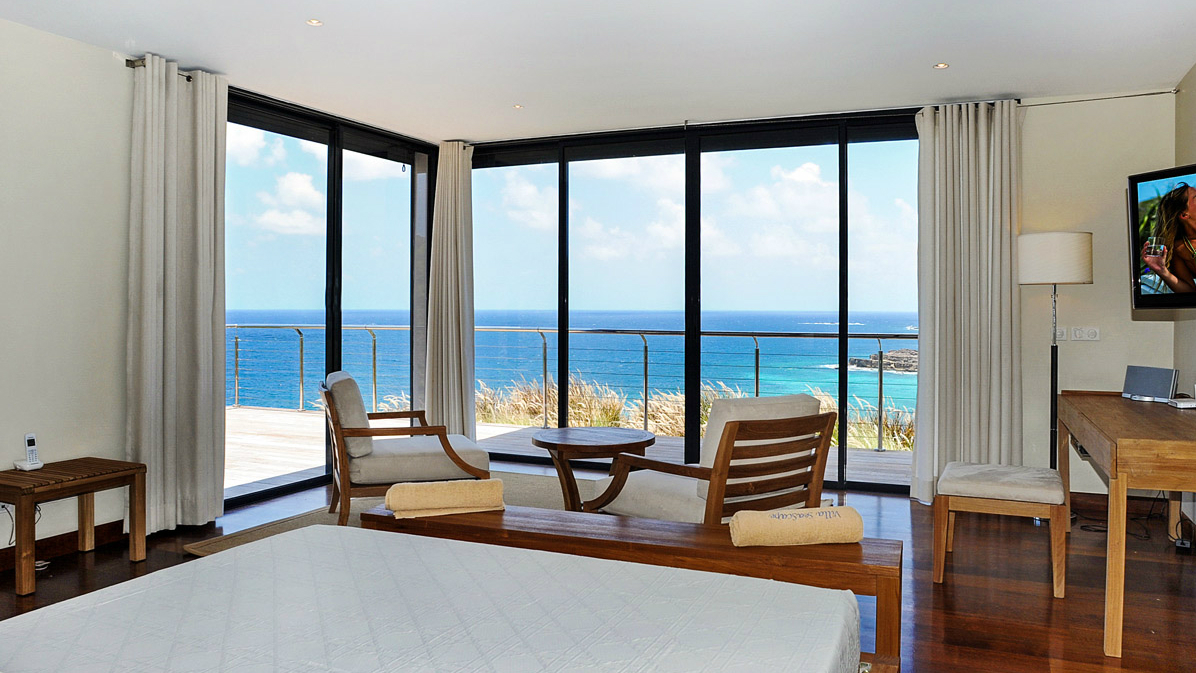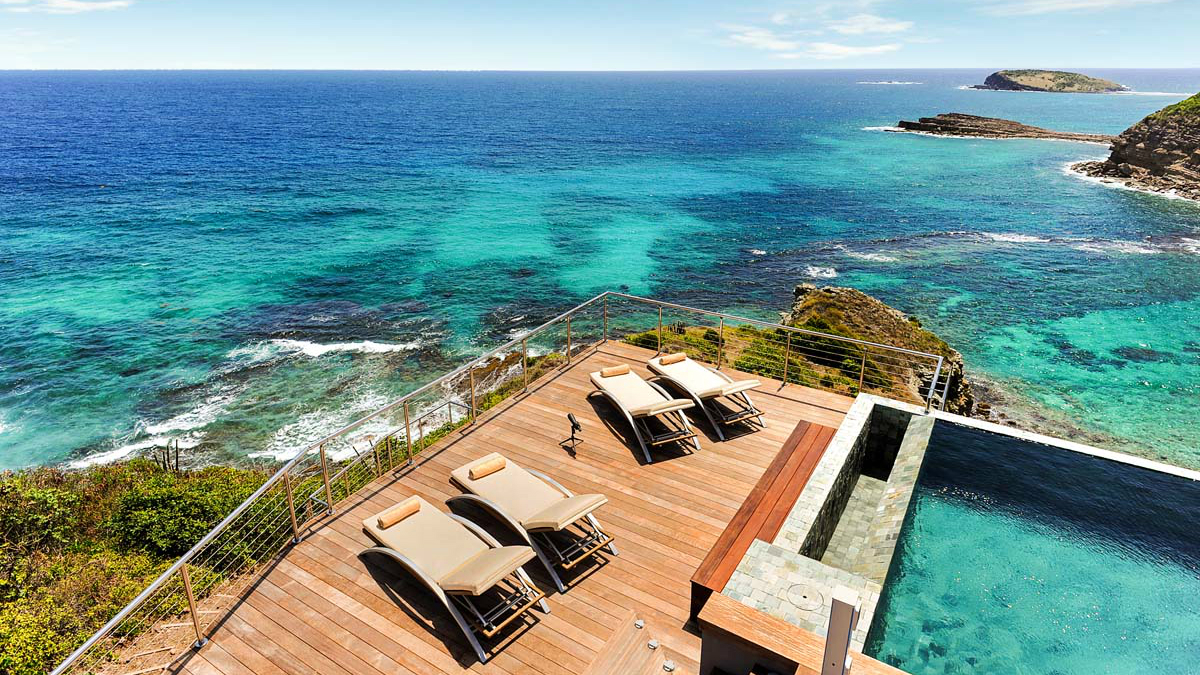 From the pool deck at "Seascape" in St. Barts you'll see nothing but turquoise pool melting into deep blue sea that seamlessly transitions into an azure of sky. Offering panoramic views of the ocean, this home on the edge of Pointe-Milou is drenched in sunshine and designed with exotic woods, sliding glass panel doors, and enough lounge and sleep space for 12 guests. (Don't be stingy with your seascape.) Not close enough to the water for you? Follow the private path down to the cove and spend the hour with your toes in the cool tropical waves. While it's plenty comfortable inside, with modern touches and high-end appliances (even a fitness center), every part of this retreat draws you out to bask in the seascape. Answer the call.