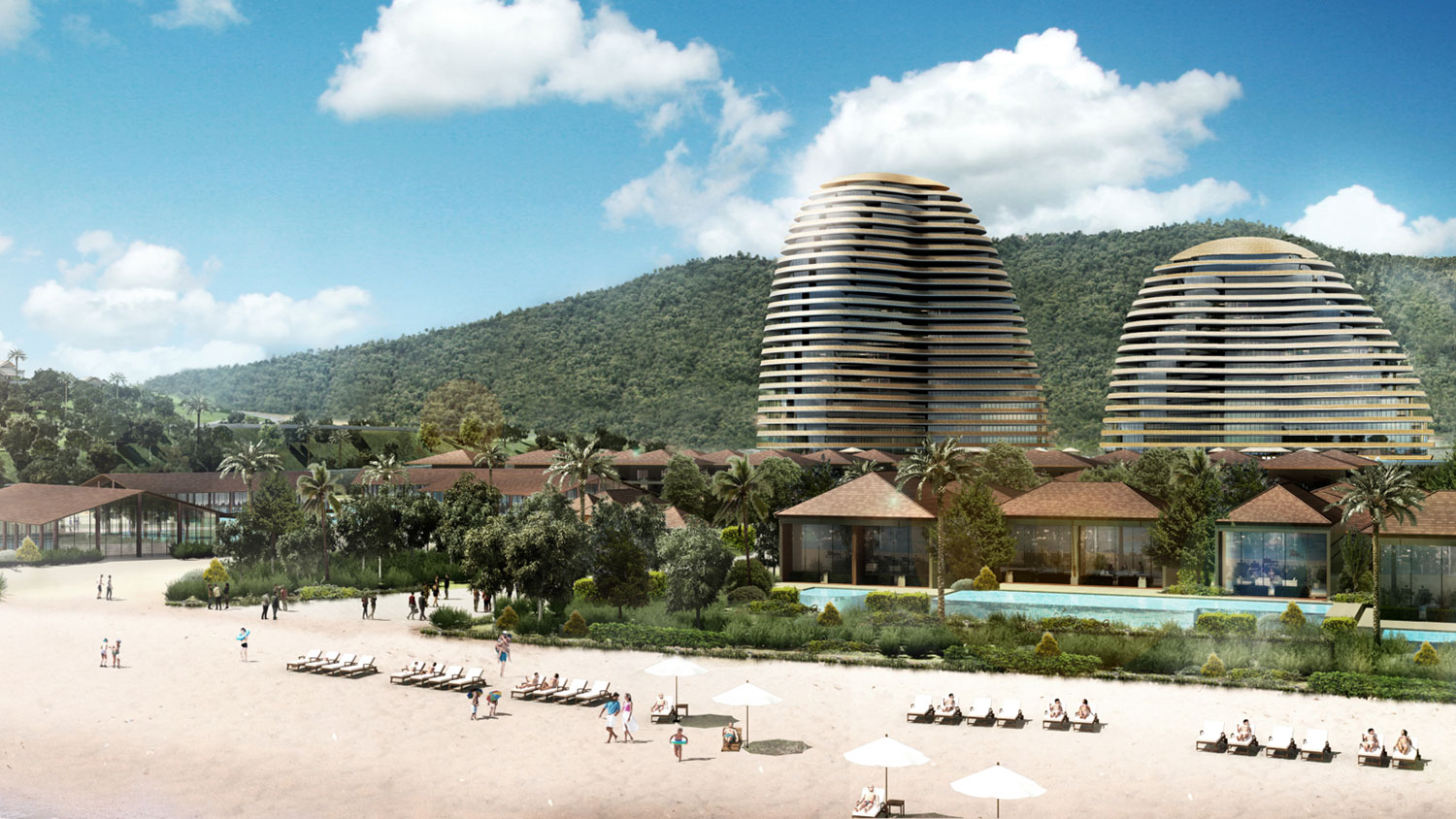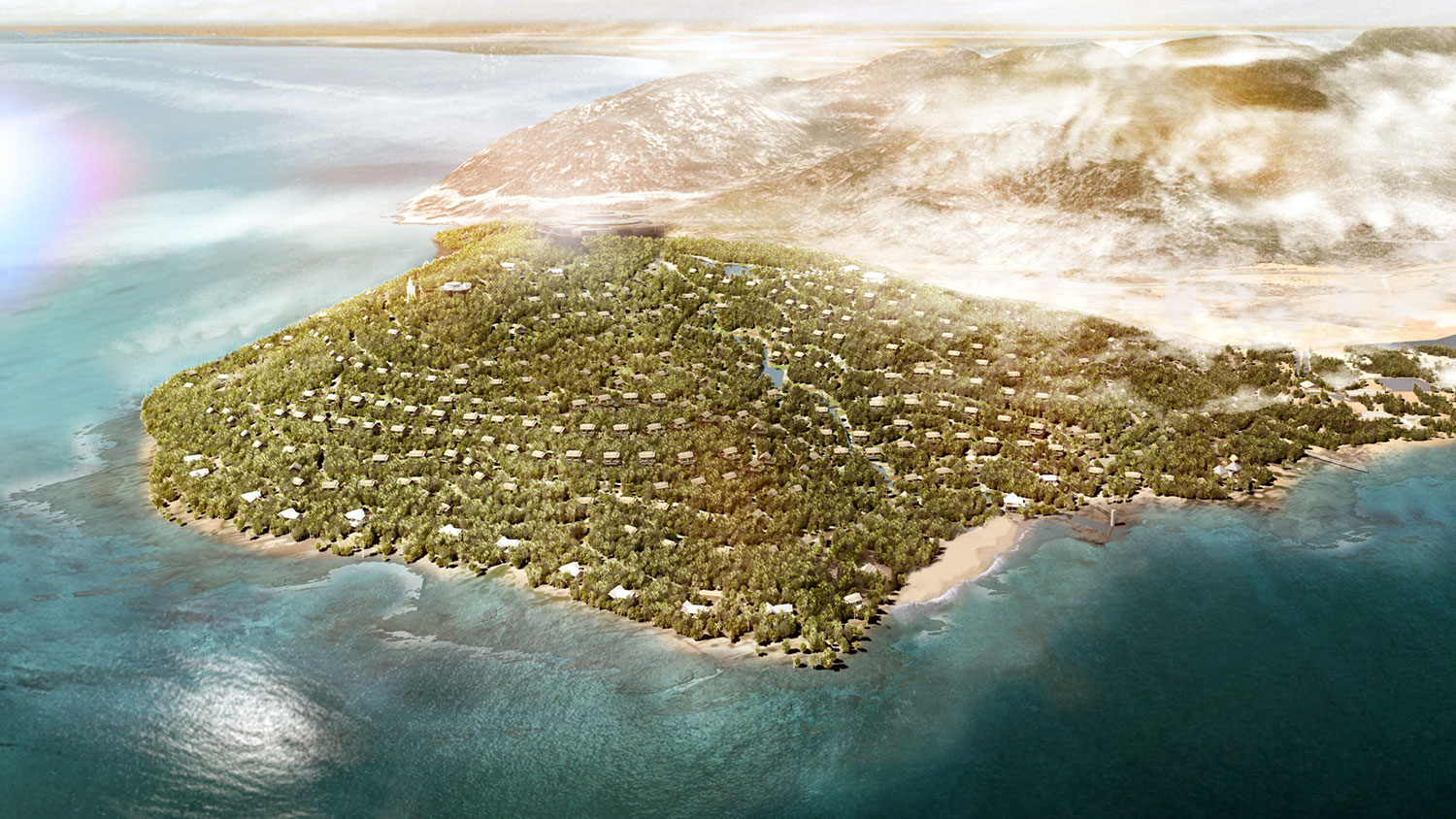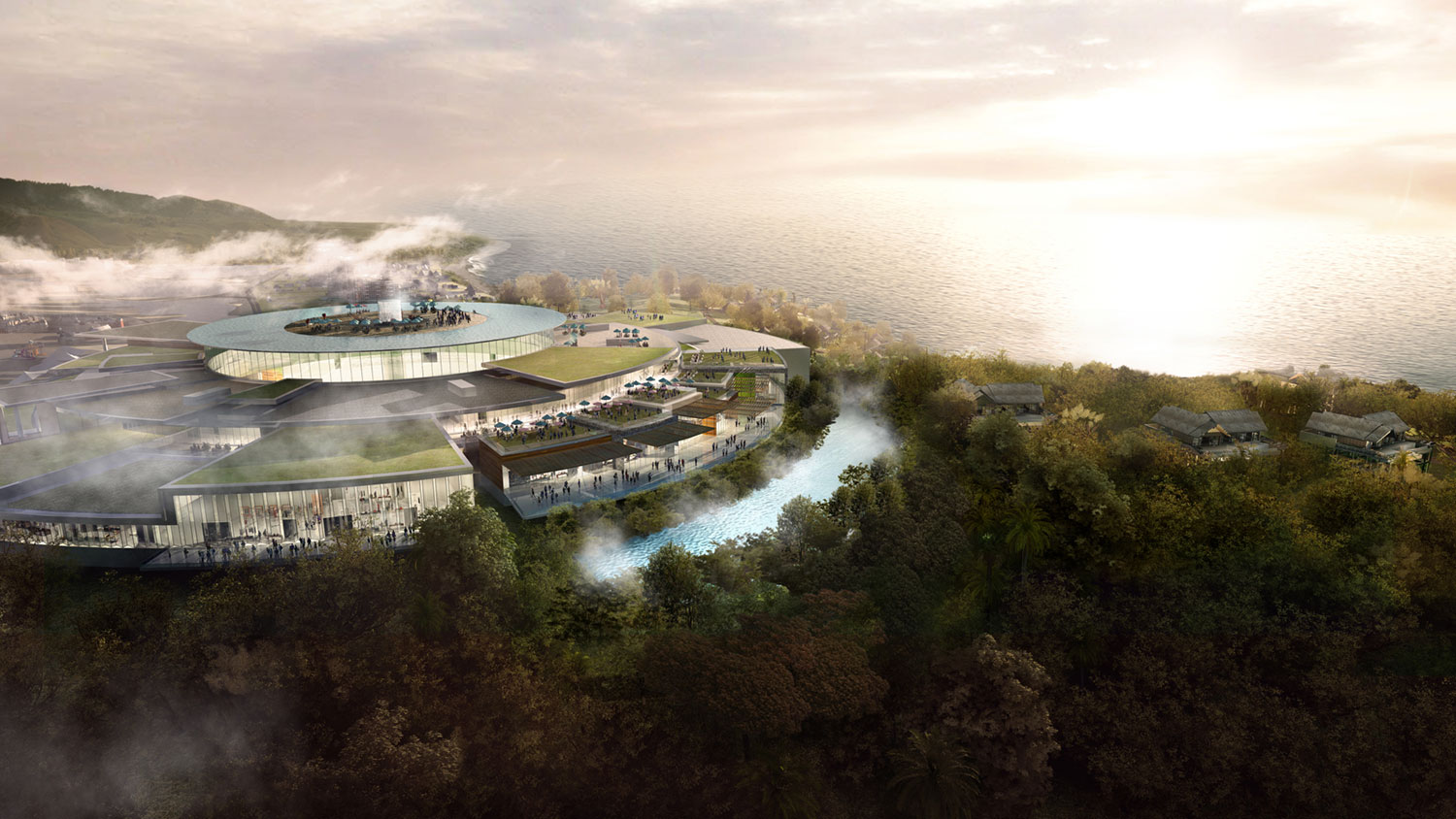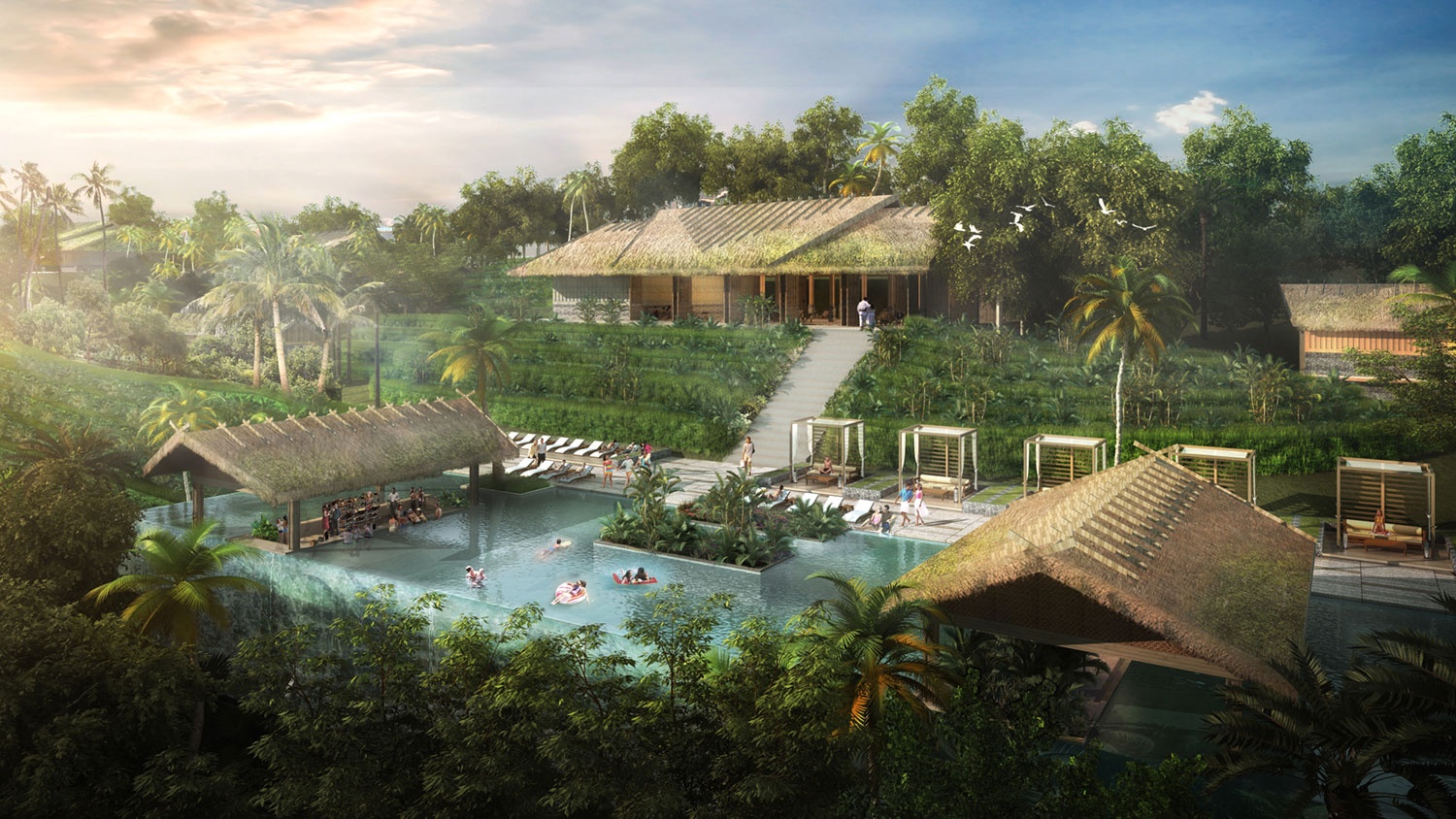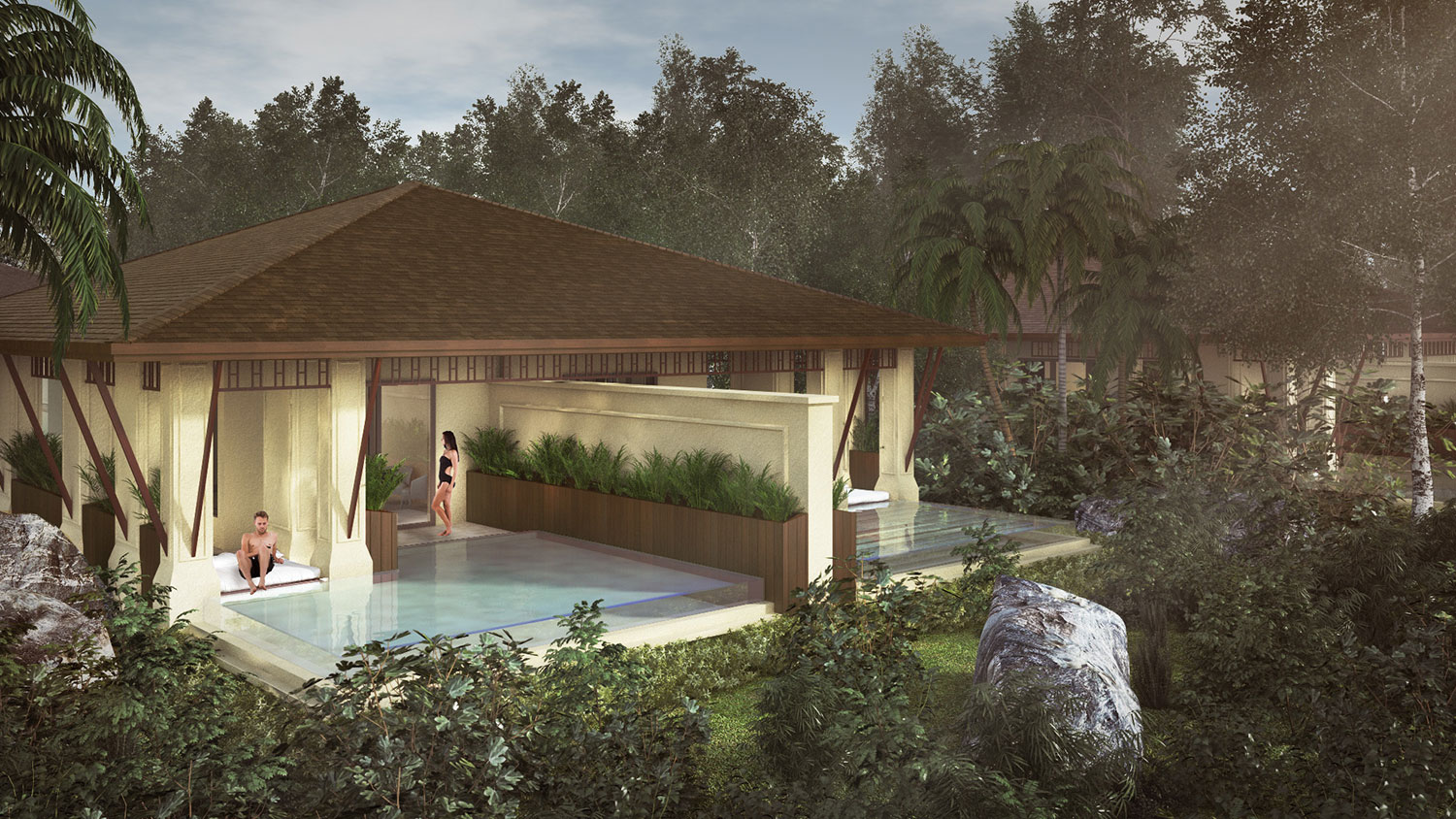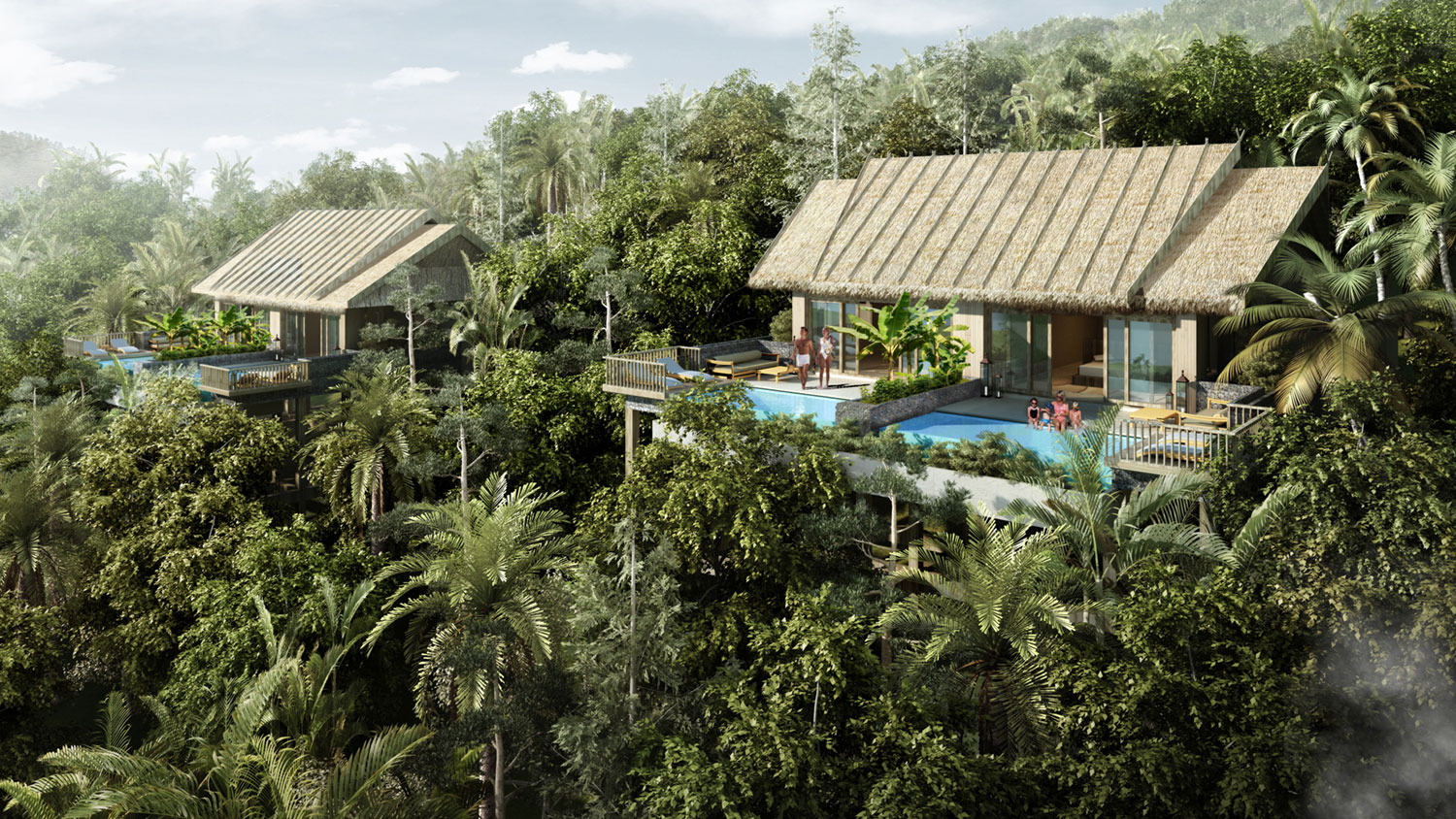 This February, the award-winning architects and masterplanners at Chapman Taylor were given the thumbs up by the Vietnamese government to build a giant ecopark resort in Mui Dinh on the east coast of Vietnam, which is considered the most beautiful hidden gem of the country and not usually branded as a "travel destination."
When we say giant, we mean giant. About 1.4 million square meters will include six resorts, a boutique hotel (totaling around 7,000 rooms), theme park, casino, beach club, and mountain clubhouse.
Renderings of Mui Dinh Ecopark prove that Chapman Taylor aren't interested in wiping out the diversity and history of the land. Instead, designs give preference to natural elements inspired by the sand, sea, salt, and sun. The firm is also responsible for such designs as the Mall of Qatar; a Techpark in Bolzano, Italy; the Brussels Airport Connector in Belgium; and various parks, spas, malls, headquarters, and convention centers around the world.
Chapman Taylor's South East Asia Director, Oscar Martinez, explains that the project started about a year ago when his team visited this remote picturesque region. "The site boasted turquoise waters, white sand beaches, mountains, a hill with an old lighthouse, and a beautiful coastline of sand dunes, wild winds, cactuses, and coves. We were struck by the unique mix of elements and the richness of the ecosystem, which had only recently been inaccessible," says Martinez.
The geography of the area is a bizarre (but alluring) hybrid consisting of empty desert, tropical jungle, and Caribbean-clear waters. Meanwhile, winds from the southern coastline pick up speed through a narrowed stretch and are met with east winds, creating a series of very high sand dunes and scattered water oases.
"A new road infrastructure had just been built around Cape Dinh, and this opened up new scenic coastal views and hidden landmarks," Martinez adds. "We also discovered the cultural heritage of the area, like the Cham Temple Tower, and we learned about the Cham settlements which populated the area in ancient times. We set about creating a masterplan that would draw inspiration from the Cham people and their habitat and take advantage of the beauty of the natural environment, creating a new international destination in the region for tourism and leisure."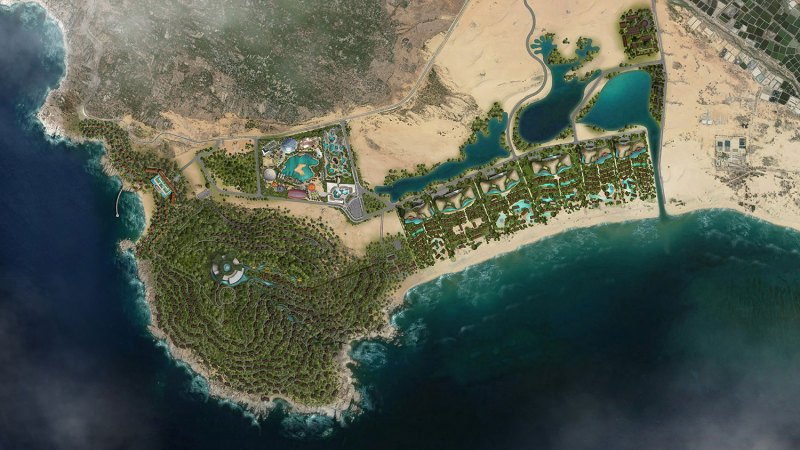 Apart from boosting tourism, the goal of Mui Dinh Ecopark will be to act as an educational resource for people to learn about the local history, habitat, and ecosystem. So unlike many tourist development plans, this one seeks to leave as little trace as possible during the build (much like Egypt's ultimate eco-lodge, Adrère Amellal, and this eco-awesomeness in Mozambique.)
"We firmly believed from the very beginning that we had to leave this area untouched and preserve it exactly as it is," says Martinez. "We carried out a thorough analysis straight away to establish how many hours of sunshine the site receives throughout the year, what changes occur with each season and between day and night, how the humidity varies, what temperatures to expect, rain periods, etc. We established how the tides worked, how the dunes were formed, and the ways in which the winds acted. And all that information and analysis helped us to deliver a design that is fully adapted to this ecosystem and performs better naturally at a lower cost."
As for the gem of this modern eco-empire, Martinez is most excited to step through the mountain villas. We'd be happy to check into any of the 7,000 rooms.