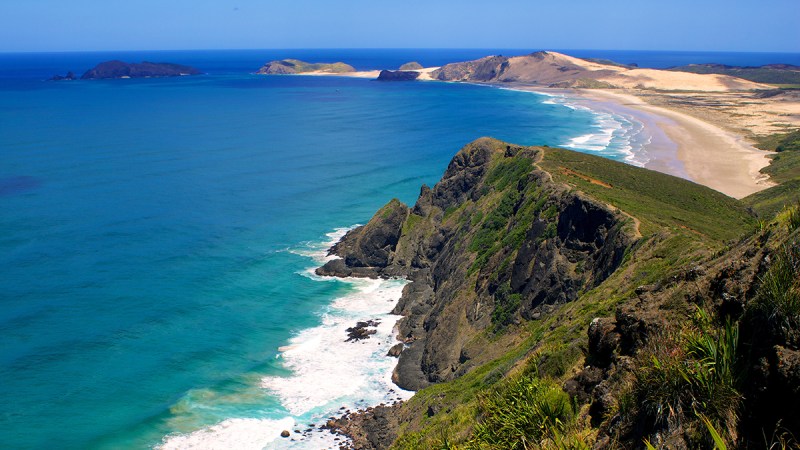 We're barely into the start of spring in the U.S., but, if you live in one of the 48 states (damn you, Florida and Hawaii!) where snow is a real possibility, chances are good you're already dreaming of sun, surf, and warmer climes. As if you needed another reason to visit New Zealand, the country is home to some of the most beautiful beaches in the world. Here are five of our favorites.
For Surfers: Piha
Situated less than an hour from Auckland, the black sand beach at Piha is arguably the best surf beach in New Zealand. This beach isn't for the faint of heart as large; constant swells and craggy shoreline can prove dangerous for beginners. Back on solid ground, travelers can explore a beautiful waterfall hike, the area's dramatic cliffs, and even abseil Piha Canyon.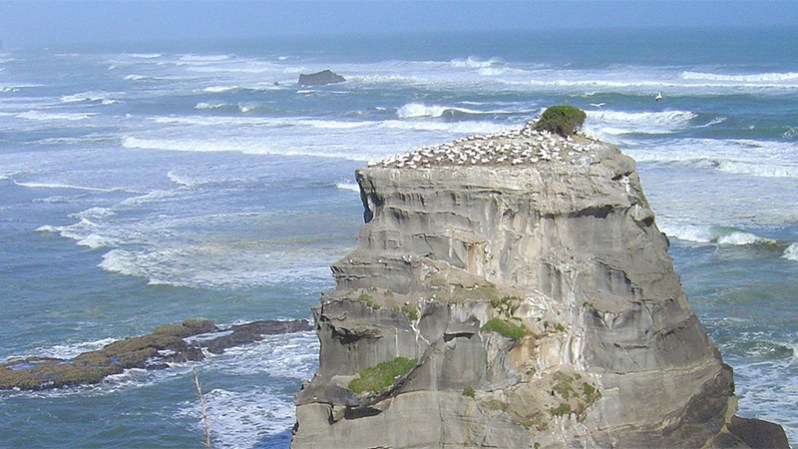 The black sand of Muriwai Beach stretches for roughly 40 miles, making it a worthy destination in its own right. However, the majority of visitors come for the bird-watching, specifically the beach's large gannet colonies. Every year, from August to March, approximately 1,200 pairs of gannets make their nest on one of two craggy islands just offshore. The birds are loud, large (with a wingspan of more than six feet), and ungainly, making the colony incredibly entertaining to watch.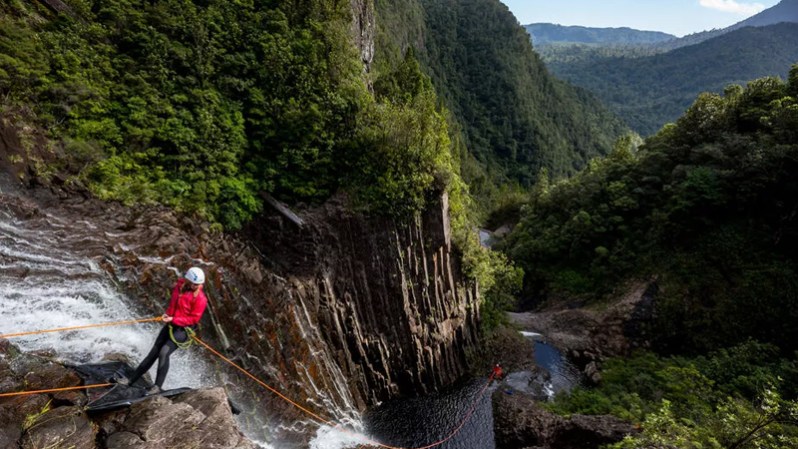 The Coromandel is the place to go for kiwis on vacation. The North Island area offers more than 250 miles of unspoiled beaches not far from Auckland. The vast white sand expanse is perfect for relaxing and stretching out on your own uncrowded patch of beach. When you're ready for something more exciting, head inland to the mountains for waterfall hiking and canyoneering in Sleeping God Canyon.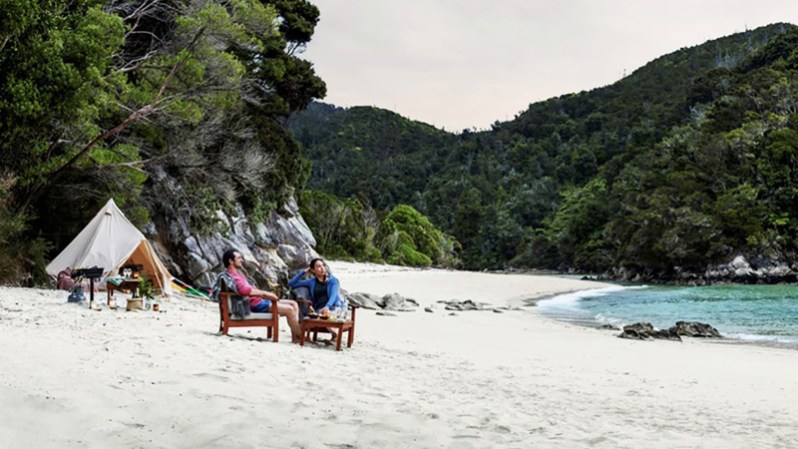 Abel Tasman National Park may be New Zealand's smallest, but there's no shortage of waterfront hikes. Every trail is a short walk to cool off with a dip or a snorkel amid the area's calm, cool waters. The coastline here follows the extreme north edge of South Island and is a great place to spot fur seals and dolphins playing just offshore.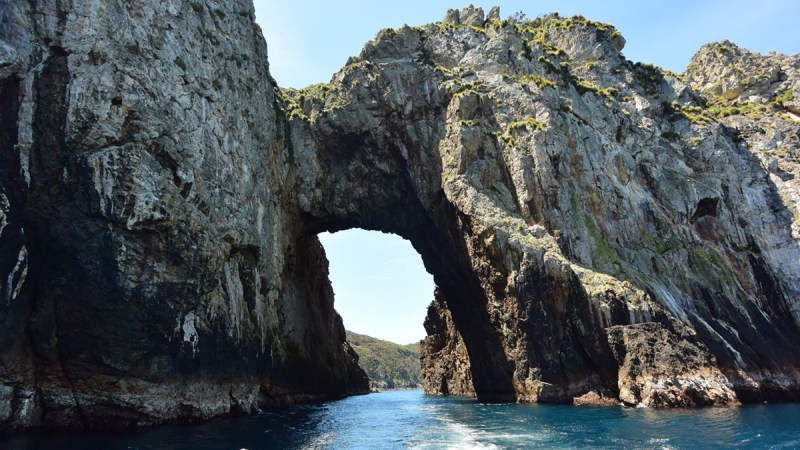 Situated in the far north of North Island, The Poor Knights Islands are remote, rugged, and breathtaking. The tiny area is frequently ranked among the world's top dive destinations. With its rough, sun-soaked waters, rich kelp forests, and many caves to explore, they offer no shortage of underwater adventure opportunities.
Images courtesy of 100% Pure New Zealand.
Editors' Recommendations