Palm Beach, Florida, may recall images of over-tanned grannies and slow Cadillac drivers who can't figure out how to turn off their blinkers. However, there's no denying that area is also home to some of the most beautiful beaches, not only in South Florida, but in the whole of the United States. For your next trip to the Sunshine State, stay in one of our favorite Palm Beach hotels.
The Brazilian Court Hotel (Palm Beach, Florida)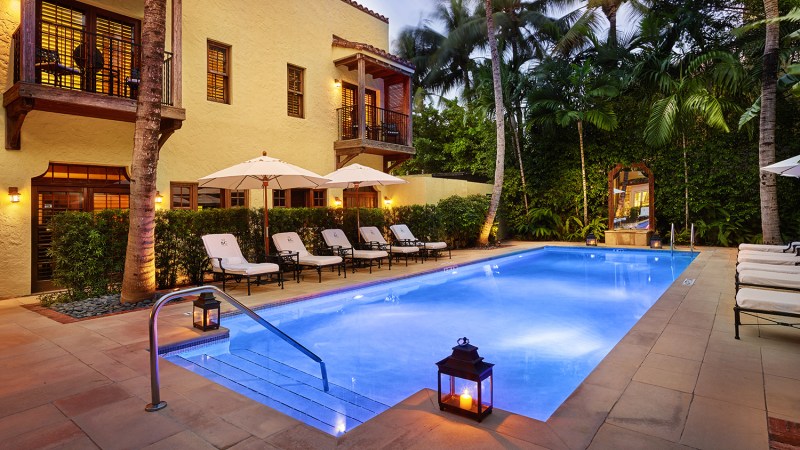 With two beautiful courtyards, rich wood-covered lounges, and a historic British Colonial vibe, the century-old Brazilian Court Hotel is one of Palm Beach's most regal spaces. Each of the 80 rooms is bedecked in mahogany furnishings, original hardwood flooring, and Hemingway-inspired accents, all creating an atmosphere of gentlemanly luxury. Unlike most other area hotels, it feels warm and accessible rather than pompous and bourgeois. There's an intimate, palm-lined pool; a chic French restaurant helmed by famed chef Daniel Boulud; and a world-class salon if you fancy a proper shave and a haircut.
The Seagate Hotel & Spa (Delray Beach, Florida)
If you don't mind crashing outside of Palm Beach proper, Delray Beach is one of the best alternatives. The Seagate Hotel & Spa boasts the same upscale panache as many of Palm Beach's finer boutique hotels, but tempers it with a more accessible, contemporary, beach-inspired decor. Rooms are sophisticated with modern amenities like marble bathrooms, bubble-jet tubs, minibars, and large, flat-screen TVs. Guests have free access to the hotel's oceanside pool, a beautiful private beach, and an 18-hole golf course. The main onsite restaurant, the aqua-inspired Atlantic Grille, offers live music, fresh seafood (that was likely swimming in the ocean that same morning), a 450-gallon moon jellyfish tank, and a 2,500-gallon shark tank.
Tideline Ocean Resort & Spa (Palm Beach, Florida)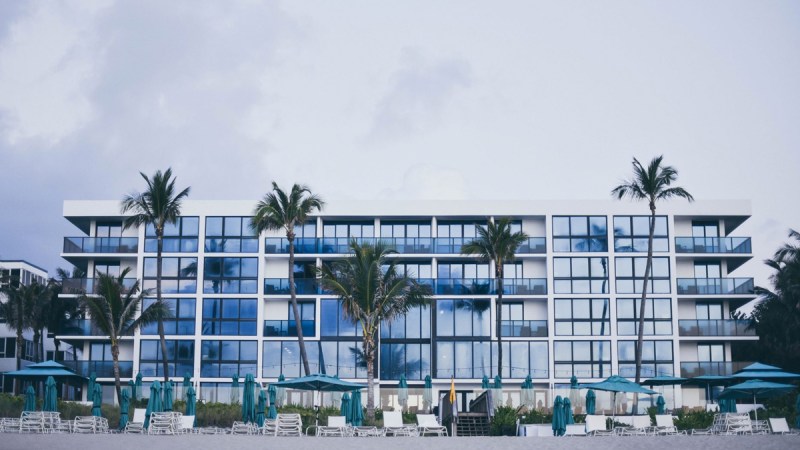 In an area like Palm Beach, where even the air smells like old money, the Tideline Ocean Resort & Spa is a distinct departure. That's due in large part to its zen-inspired, clean-lined architecture and decor. Indeed, the exterior is little more than a monochromatic cube that provides no indication of the boutique offerings inside. The hotel's centerpiece is an outdoor pool terrace awash in white on black on white — a crisp, stark decor reminiscent of South Beach's famously hip accommodations. Inside, the restaurant and bar serves up local draft beer, a solid wine selection, and sushi rolls in an intimate dining area or on a beachfront terrace. Just off the terrace, a short wooden walkway leads to a semi-private white sand beach on the Atlantic Ocean that stretches in either direction as far as the eye can see.
Editors' Recommendations