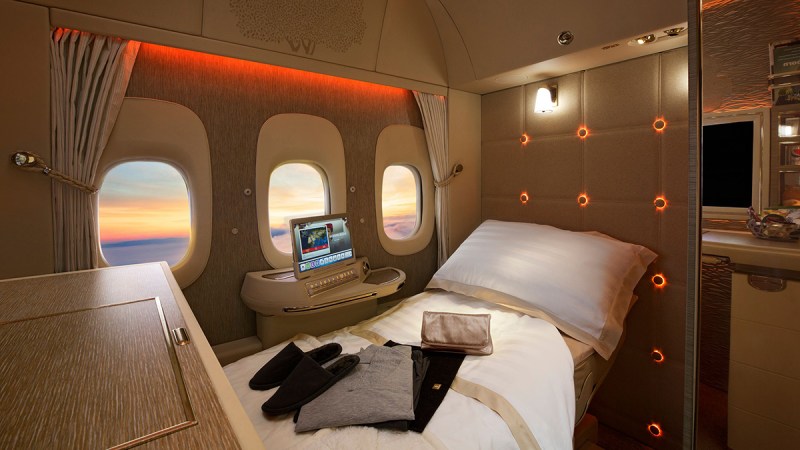 Most mortal men think of airline "upgrades" in terms of how many free bags of peanuts they can score or whether they can finagle a free Heineken from the flight attendant. However, if you're the sort of hotshot who demands more, there's a good chance you only fly business class or better. For those keeping score, these are the world's best business class cabins.
Singapore Airways Business Class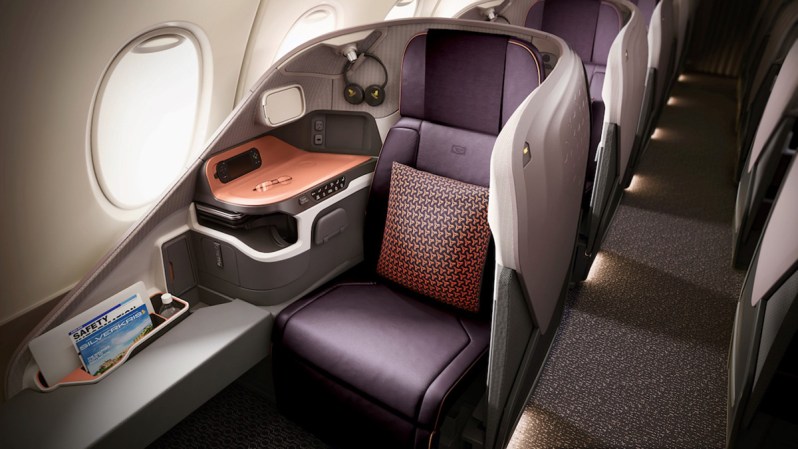 Singapore Airways newest Business Class offerings are among the best in the world. Each seat is a cocoon-like carbon composite shell that features Poltrona Frau upholstery and plenty of privacy. Inside is a generous 25-inch-wide seat with 50 inches of pitch that folds down into a 78-inch-long bed. Business Class passengers in the center row of seats can connect their pods together to form a single bed, which is ideal for couples and families traveling together. There's also an 18-inch touchscreen entertainment screen, and every gourmet meal service is plated on Narumi chinaware.
Emirates Business Class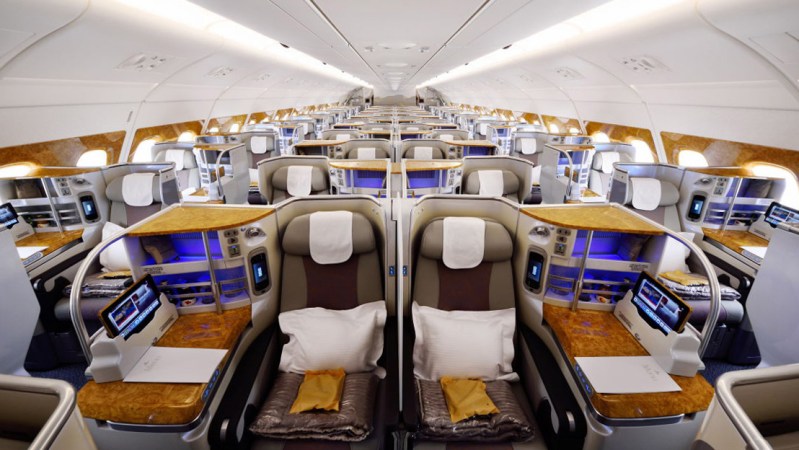 Dubai is a model for excess, consumerism, and an almost absurd level of luxury. So, it's fitting that their official airline, Emirates, is no different. The brand has long been considered "the gold standard" for airline service and amenities around the world. Their business class cabins are second to none — luxurious spaces where every passenger is treated to a lie-flat bed, a premium, private cocktail bar, industry-leading in-flight entertainment options, and even complimentary chauffeur service to/from the airport. If that isn't enough, their all-new Mercedes-Benz-inspired First Class Suites are like mini-luxury hotel rooms in the sky.
Etihad Airways Business Class
Abu Dhabi-based Etihad Airways continues to nip at the heels of Emirates with a business class cabin that's almost as good. The airline boasts Business Studios on its fleet of superjumbo jets including the Airbus A380 and Boeing 787. The semi-private seats incorporate an 18.5-inch touchscreen entertainment system, a fold-flat bed with built-in massager, and a boutique hotel-inspired lobby lounge where A380 passengers can mingle among fellow one-percenters.
Qatar Airways Business Class
Qatar Airways has often been crowned "The Best Airline in the World," and they have the Business Class cabins to prove it. Passengers receive access to on-demand gourmet dining, a lie-flat bed, and a dual-screen multimedia entertainment system (play a game on one while watching a Bond flick on the other) with more than 3,000 TV shows, movies, and songs. There's even branded amenity kits from Italy's Castello Monte Vibiano Vecchio and plush cotton sleepwear when all the luxury and pampering is just too much for you to bear.
Editors' Recommendations