Which new bourbon are we pumped about? What does it take to be a master journeyman? Where are we excited to travel to next? Each week, The Manual Podcast invites an expert, artisan, or craftsman for a roundtable discussion on what's new, exciting, and unique in their trade.
For this week's episode of The Manual Podcast, Greg and Sam sit down with co-founder of New York City's Upside Pizza Noam Grossman to talk about all things 'za related.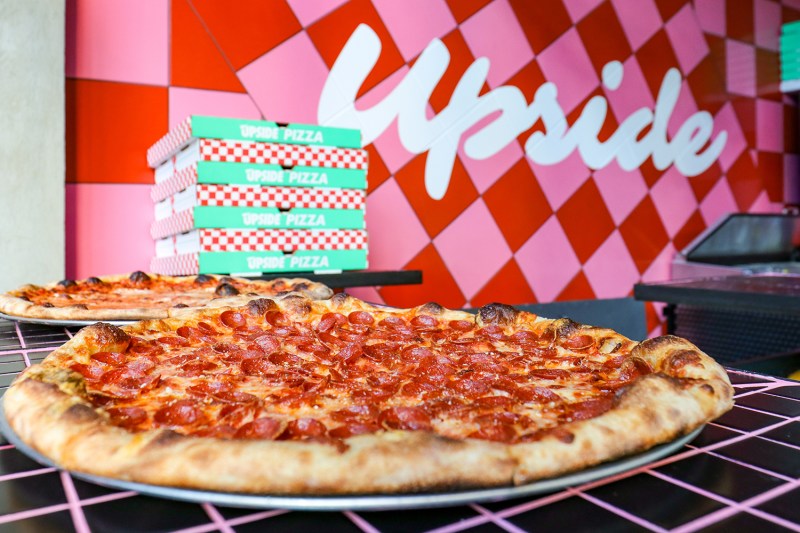 Who doesn't love a good piece of pizza? Really now. Sure, you may prefer a certain region's style over another, but at the end of the day, a slice of pizza not only feeds the stomach, it feeds the soul — and it is accessible by everyone. That was, partially, why Grossman wanted to start Upside Pizza — he wanted a place to offer elevated pizza to the masses.
Elevated pizza starts with elevated ingredients. Whether made in-house or sourcing quality products, Grossman discusses how everything starts with the dough and goes up from there. Amidst the topping discussion, Greg and Sam dig into what toppings might not make a good pizza, if any. Turns out, depending on how you use them, pretty much anything can be fair game.
In addition to talking about pizza, the group gets into a very, very important discussion about Sam's favorite decade, the 1990s. With a distinct '90s vibe, Upside speaks to the nostalgia of pizza that you ate as a kid –whether it was in a pizzeria or during birthday parties.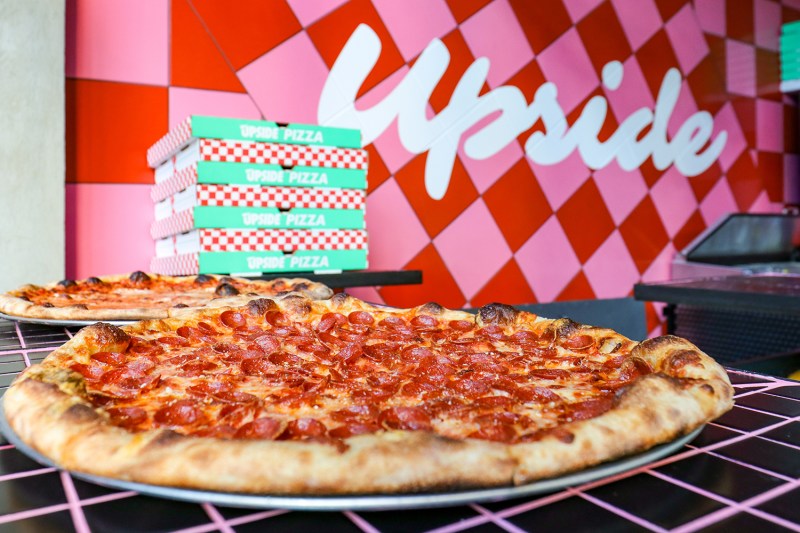 Do you love pizza as much as we do? Do you have a favorite style? Do you make your own? Are there any dealbreaker toppings for you? Let us know. We want to hear from you. If you ever have a question or comment for The Manual Podcast folks, give us a shout at podcast@themanual.com — we're always around! Be sure to follow us on Facebook and Twitter so you can join the discussion. Don't forget, too, to rate and review the podcast where you download it.
Further Reading
Editors' Recommendations