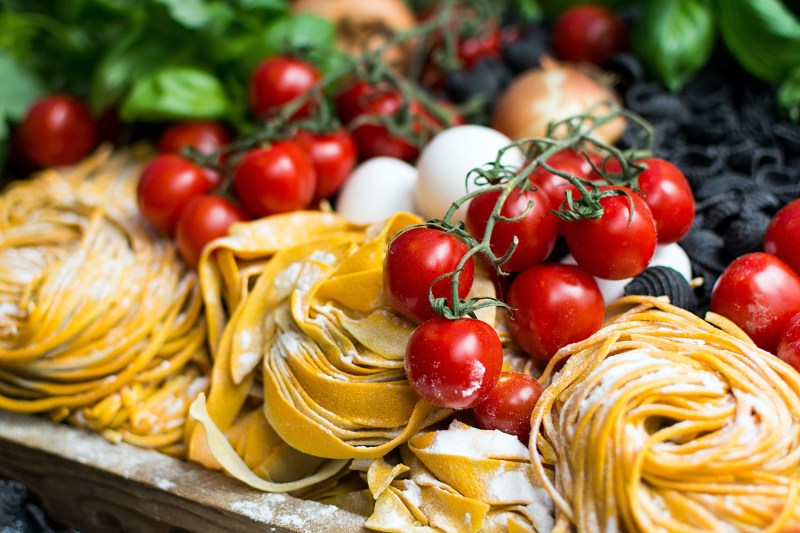 Which new bourbon are we pumped about? What does it take to be a master journeyman? Where are we excited to travel to next? Each week, The Manual Podcast invites an expert, artisan, or craftsman for a roundtable discussion on what's new, exciting, and unique in their trade.
For this week's episode of The Manual Podcast, Greg and Sam sit down with chef and author John DeLucie to talk about Italian cuisine.
After a brief discussion of Nostradamus and Sam's new hobby courtesy of the quarantine — hint: it involves ghosts — they dig in with DeLucie to listen to his journey to becoming a chef (which, while he had been around good food all his life, becoming a chef didn't happen until much later). All of those experiences, he explains, he translated into a memoir The Hunger (available here).
After discussing how he got to be where he is (including being honored on the MTV Awards), DeLucie and the gang dig into Italian cuisine. What is it? What defines the realm? Are there any misconceptions about Italian cuisine here in America (there are).
Finally, because it is still quarantine time, DeLucie talks about what you can do at home — recipes to try, books to look up, and even some ingredients he views as necessary to keep in the house. If you weren't hungry before, you will be after listening to this episode (or, you'll want to look up more of Nostradamus' prophecies … or both).
Do you love a good pomodoro sauce? Have a rustic Italian dish that you whip up to impress people? Let us know. We want to hear from you. If you ever have a question or comment for The Manual Podcast folks, give us a shout at podcast@themanual.com — we're always around! Be sure to follow us on Facebook and Twitter so you can join the discussion. Don't forget, too, to rate and review the podcast where you download it.
Further Reading
Editors' Recommendations