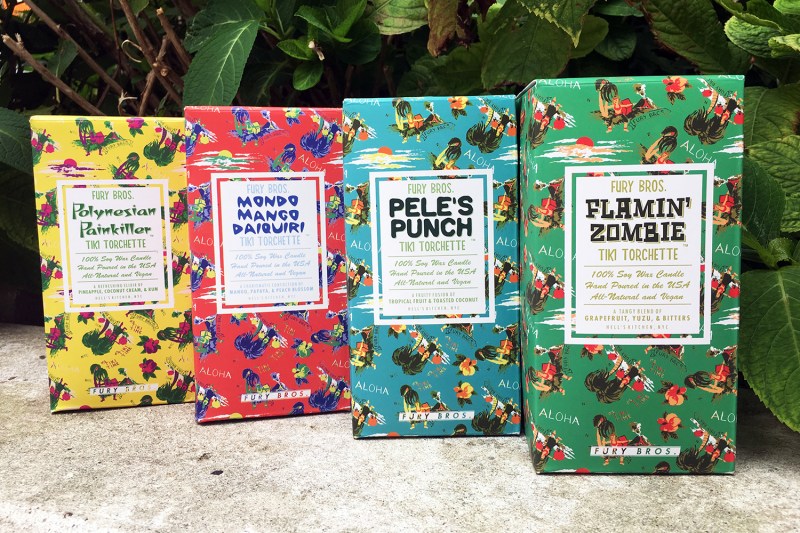 Which new bourbon are we pumped about? What does it take to be a master journeyman? Where are we excited to travel to next? Each week, The Manual Podcast invites an expert, artisan, or craftsman for a roundtable discussion on what's new, exciting, and unique in their trade.
For this week's episode of The Manual Podcast, Nicole, Greg, and Sam sit down with co-founder of Fury Bros., Jeremy Fury, to talk about candlemaking, solid colognes, and more.
Fury, one half of the Fury brothers, along with his brother, Stevie, founded Fury Bros. in 2015 after many years spent on the road, touring the world as musicians. With so many nights spent in close quarters with bandmates, they found themselves at local farmer's markets picking up candles in order to make the green rooms, hotel rooms, etc. smell better. Then, it clicked for them: Why not make their own?
After some experimentation, they launched the brand, expanding from candles to solid colognes and more. Fury takes the gang through what it's like to launch a company (including what it takes to make candles in a tenement apartment in Hell's Kitchen) as well as how they were able to come up with the different scents that they now sell. He also explains the visual element of the brand — how and why they went with a vintage Americana style and what it took to create scents that matched the aesthetic from a visual and olfactory point of view.
Oh, and there was some Mad Dog 20/20 Special Edition involved in this one.
Do you keep candles around the house? Have a favorite scent? Have you tried making your own? Let us know. We want to hear from you. If you ever have a question or comment for The Manual Podcast folks, give us a shout at podcast@themanual.com — we're always around! Be sure to follow us on Facebook and Twitter so you can join the discussion. Don't forget, too, to rate and review the podcast where you download it.
Further Reading
Editors' Recommendations