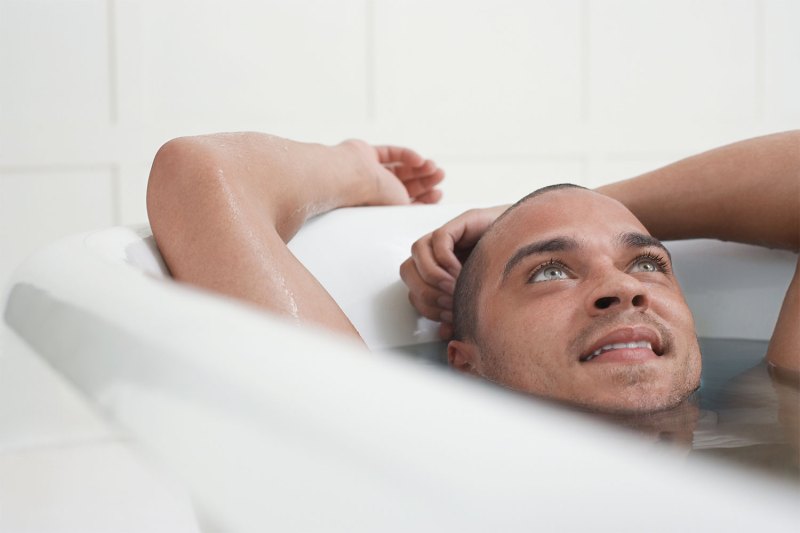 There's nothing better than lighting a scented candle, playing a calming playlist, and relaxing your joints in a hot tub. If your unofficial resolution this year is to spend more time in the bathtub, then sink into the womb-like warmth of a steaming tub with these best bath products for men. Enjoy a relaxing bath soak yourself or gift your favorite pampering bath product to a friend who seems extra stressed out. The items in our list are guaranteed to transform your bathroom into a spa.
Bathing Culture Mind and Body Wash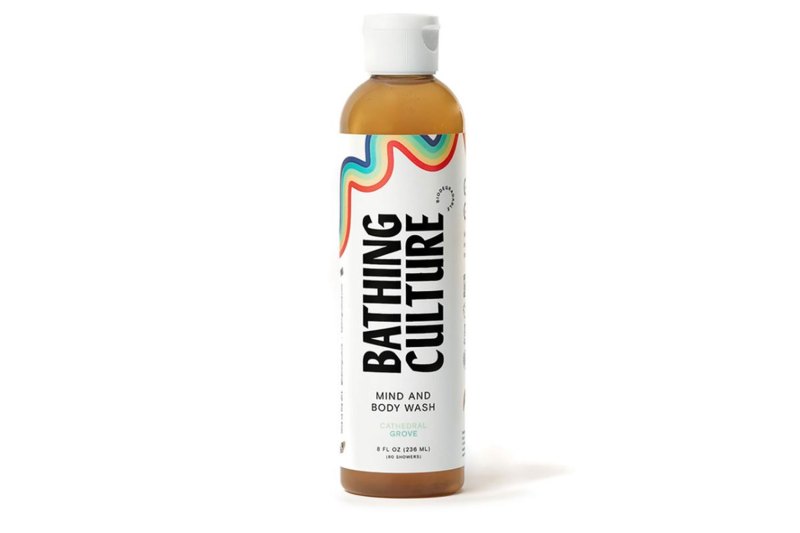 If you're going to turn up your bath with just one product, this should be it. The perfect blend of science and soul, the Mind and Body Wash is made from natural moisturizers like olive oil, coconut oil, aloe, and shea, and smells like a Pacific forest after a rain. The appeal of this plant- and mineral-infused body wash crosses all societal boundaries — its fans include dirtbags, techies, athletes, and a 60-year-old Oakland mechanic named Ron who borrowed his wife's bottle and now buys it in bulk. (True story.)
Big Dipper Mineral Bath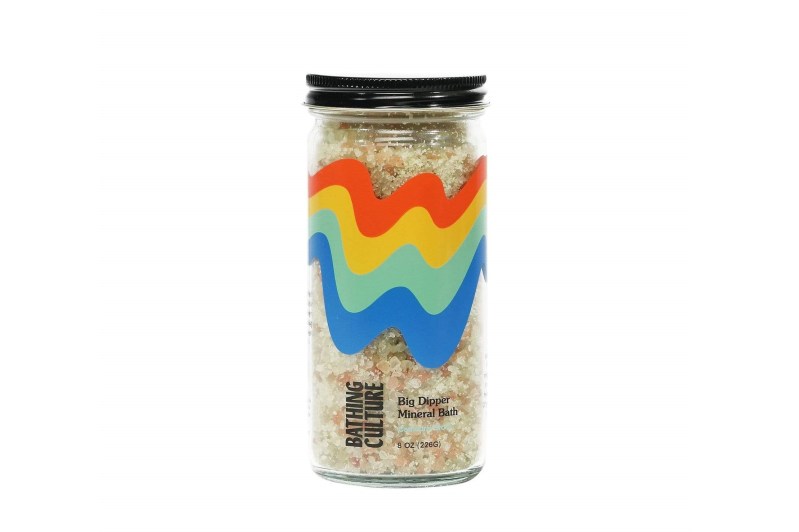 Say goodbye to mind and muscle stress with the Big Dipper Mineral Bath. It contains a blend of green clay, mineral-rich salts, and jojoba oil that will leave your skin feeling supple and silky. The presence of non-psychoactive hemp creates an additional layer of relaxation.
Ritual of the Samurai Bath Foam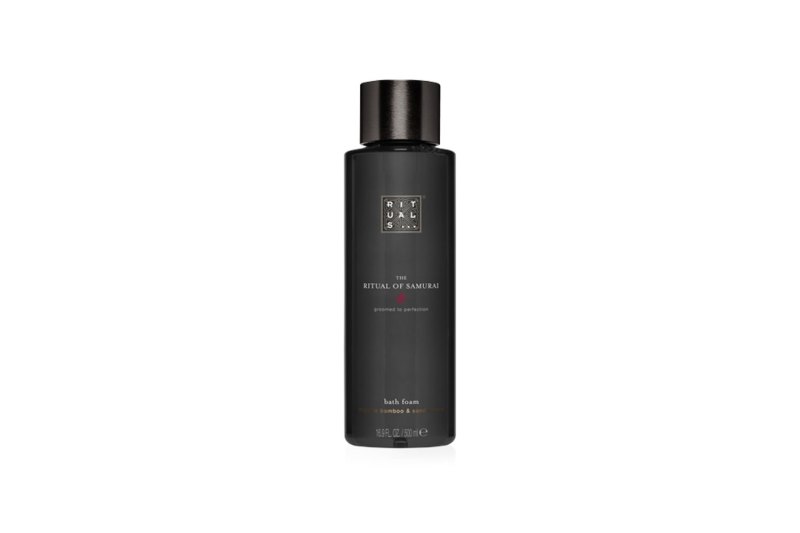 Channel the ancient Japanese practice of Gyōzui with this bath oil's skin-nourishing bamboo extract and musky scent of sandalwood. It's formulated with sandalwood and bamboo extract, which are responsible for nourishing the skin so you feel extra refreshed every after bath. Simply pour 2 to 3 caps of the oil into running water and revel in the pampering relaxation of its rich, creamy foam.
UpWest Just Breathe Bath Bomb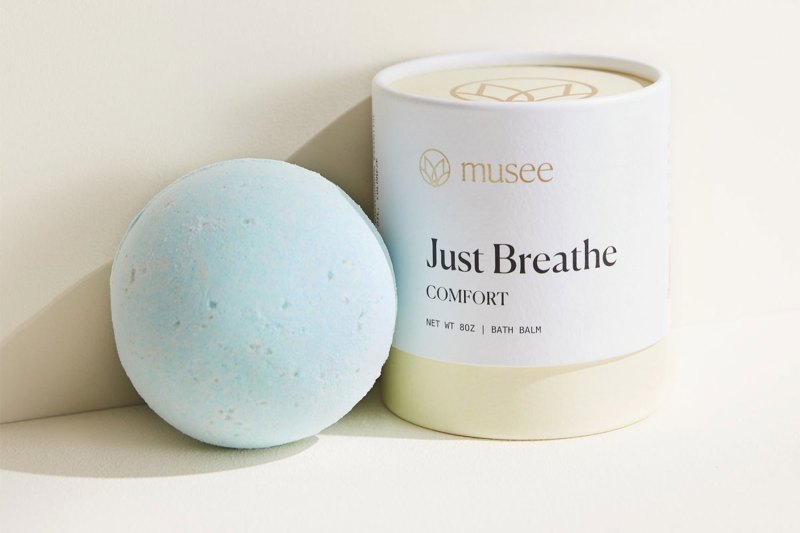 In the time of the ancient Egyptians and for millennia that followed, milk baths were regularly practiced by the wealthy. Sounds weird, but the fat, protein, and lactic acid in milk make skin clean, soft, and supple. The frothy texture of this soothing milk bath includes skin-nourishing vitamins from macadamia and avocado oils and a restorative eucalyptus scent.
Turbo Wash Energizing Cleanser
The Turbo Wash Energizing Cleanser is great to use before and after workouts. Its dual-purpose formula consisting of rosemary, eucalyptus, arnica, and juniper berry has the ability to wake up the senses and loosen muscles to jump-start your body before exercise, and at the same time, can help soothe and relax overworked muscles after an intense workout. Sulfate-free cleansing properties are also present to give your body and hair a deep clean without removing their essential moisture.
Aesop Geranium Leaf Body Cleanser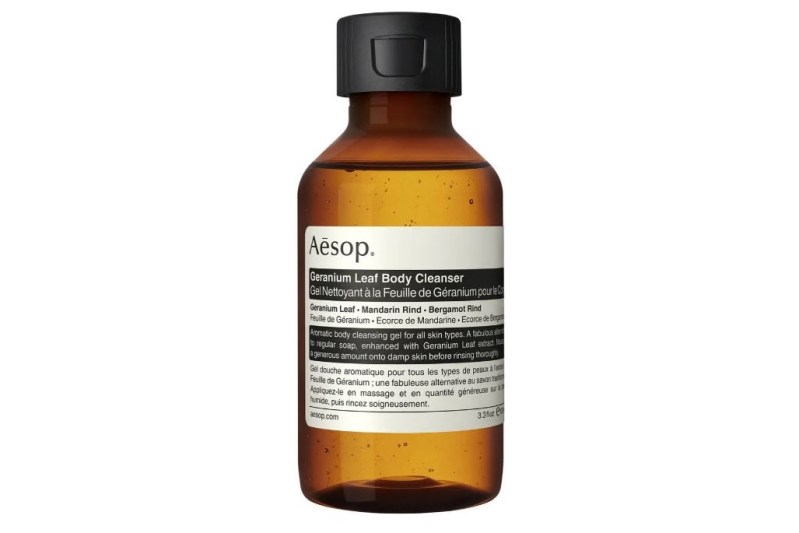 A nice bath isn't just calming and relaxing; it should also make you clean. The Geranium Leaf Body Cleanser from Aesop features invigorating properties that are effective in getting rid of dirt, grime, and odor without being harsh on the skin. Perfect for all skin types, this body cleansing gel is also infused with ingredients that will leave your skin feeling refreshed and smelling fantastic.
Thisworks Deep Sleep Bath Soak
As its moniker suggests, this bath soak from Thisworks is perfect to add to your end-of-day-ritual. It comes with sleep-inducing properties that not only melt away the stress and anxiety of the day you had but also set your mind and body for sleep. The luxurious blend of chamomile, lavender, and vetiver frees the mind from tension while leaving your skin smelling good. It truly is the ultimate pre-sleep treat you need after a long day of work.
Coach Soak Muscle Recovery Bath Soak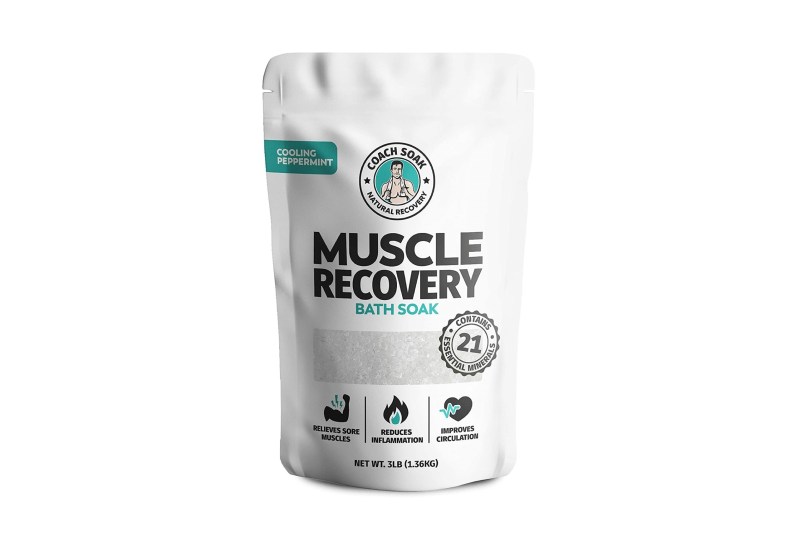 Nothing's quite like soaking into the goodness of a warm bath after a long day of an extreme workout, a physically demanding job, or an outdoor adventure. The Coach Soak Muscle Recovery Bath Soak is your best friend when it comes to soothing swollen and sore joints and muscles. Its formula consists of fast-absorbing magnesium flakes, mineral-rich dead sea salts, and Vitamin C crystals, all of which help speed up the muscle recovery process, boost blood circulation, as well as lessen inflammation. Additionally, this bath soak is infused with pure essential oils for an awesome aromatherapy relaxation.
Thena Natural Wellness Relaxation Bath Soak
Enjoy a calming, therapeutic bath with the Thena Natural Wellness Bath Soak. This bath soak flaunts a high-grade blend of plant extracts, 100% pure Dead Sea salts, vitamins, and essential oils, which all together promote a myriad of amazing benefits. Add it to your bath if you want to feel relaxed and refreshed, reinvigorate your mind, achieve a sense of calmness, or soak away fatigue and stress. It can also help boost your energy and replenish the skin.
Juniper Ridge Body Oil
Along with working great as a personal fragrance, Juniper Ridge's body oils make a beautiful addition to the bath. The jojoba-almond-coconut oil base imbues your bath with rich moisture, and the wildcrafted essential oils transport you to the natural paradise of your dreams. We love the Desert Cedar scent for how it calls to mind the dry, sharp air of the High Sierras.
Hellen Bath Brew – Center Your Heart
The Hellen Bath Brew Center Your Heart variant offers a combination of therapeutic-grade salts (dead sea, Epson, and Himalayan), therapeutic-grade oils (lavender and rose), organic flower petals, and precious stones. Even as the trace minerals encourage your body to relax, hydrate, and stimulate circulation, the smell of the bath brew's essential oils will have you floating in relaxation. Every jar of Hellen Bath Brew comes with a 20-minute custom soundscape that coordinates with the brew's specific healing properties to recharge your chakras. Getting weird in the bath never felt so good.
Editors' Recommendations