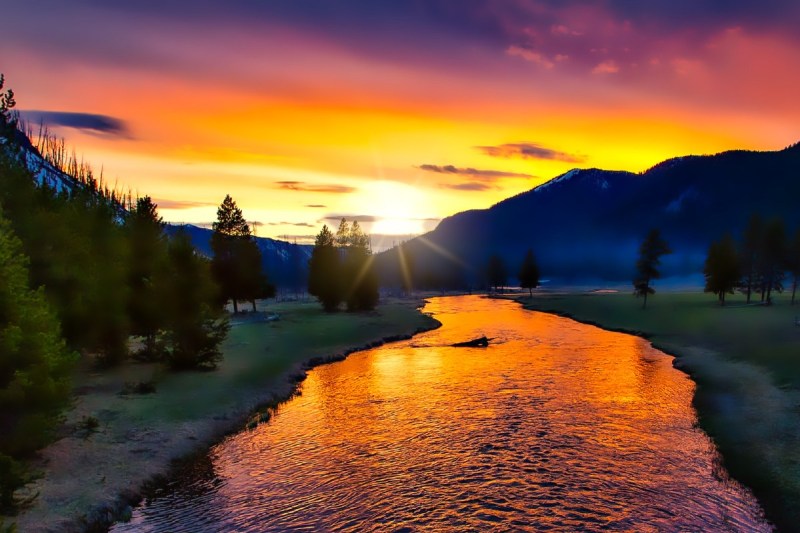 Yellowstone National Park, renowned for its breathtaking natural beauty and abundant wildlife, has recently witnessed a series of distressing incidents involving people visiting Yellowstone. These actions have not only endangered people but also resulted in the tragic loss of wildlife.
In light of these events, the park authorities are urgently calling upon visitors to understand the negative impact their actions can have on wildlife, even if those actions are well-intentioned.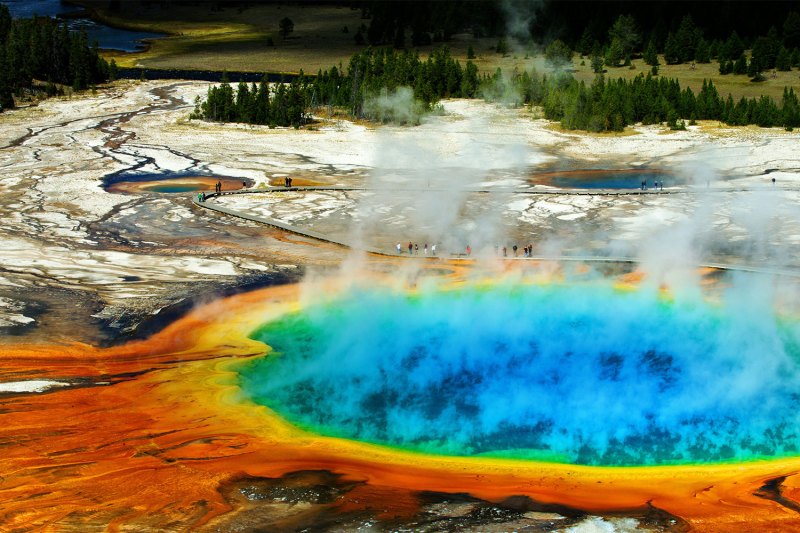 Yellowstone National Park's visitor guidelines:
Keep at least 25 yards away from wildlife
One of the most critical aspects of wildlife conservation in Yellowstone is to maintain a safe distance from the animals. Approaching wild animals, whether it's bison, elk, deer, bears, or wolves, can have severe consequences for their well-being and survival. Park regulations strictly mandate that visitors should remain at least 25 yards (23 m) away from all wildlife and a minimum of 100 yards (91 m) away from bears and wolves. Disregarding these regulations not only incurs fines but also poses the risk of injury or even death.
Drive at 55mph or less on U.S. 191.
On May 28th, on two separate occasions, an adult male black bear fell victim to tragic collisions with vehicles. These unfortunate accidents highlight the need for visitors to reduce their speed on park roads and exercise extra caution, especially at night when animal fur absorbs light, making them difficult to spot.
These are not isolated cases. Even recently, an elk and a bison were also hit by separate vehicles. Protect wildlife by obeying speed limits and remaining alert while driving.
Don't intentionally interfere with wildlife
Regrettably, some visitors have displayed irresponsible behavior by deliberately disturbing wildlife within Yellowstone. A shocking incident involved a man who pleaded guilty to forcibly moving a newborn bison calf from a river onto a roadway, which resulted in the calf's death.
Another incident involved visitors who found an elk calf. Instead of calling a park ranger, they put it in the back of their car while driving down U.S. Highway 191. They brought it to the West Yellowstone Police Department, where the calf escaped into the forest. This incident is still under investigation, and the elk calf's condition remains unknown. These actions not only disrupt the natural order but also endanger the well-being of the animals involved.
Protect Yellowstone National Park by taking the Yellowstone Pledge
To protect Yellowstone National Park and its inhabitants, the park authorities urge all visitors to take the Yellowstone Pledge. By acting responsibly and setting a positive example for others, visitors can contribute to the preservation of this unique ecosystem. Additionally, if anyone witnesses behavior that might harm individuals, others, or the park itself, they are encouraged to inform a park ranger or dial 911 in case of emergencies.
The recent incidents in Yellowstone National Park serve as a stark reminder of the consequences of irresponsible behavior and disregard for wildlife. Visitors must prioritize the well-being of both animals and humans by adhering to park regulations, maintaining a safe distance from wildlife, and driving with caution. Let's protect this natural treasure together. (Seriously — elk calves do not belong in your car.)
Editors' Recommendations