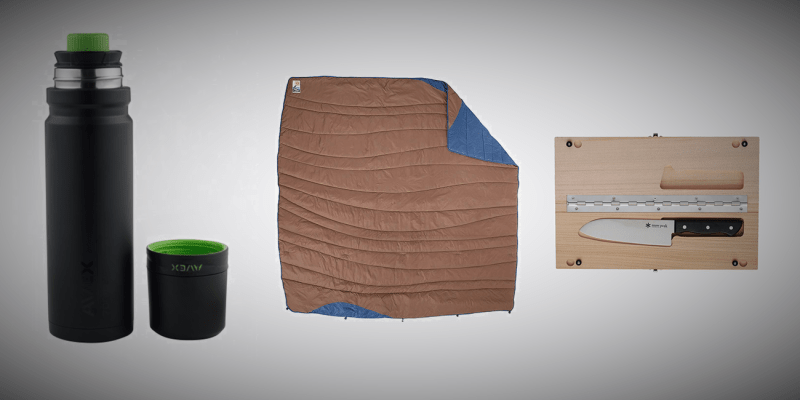 We know what you're thinking. A picnic? In February?
For most of the country, with the wrong gear this would be a terrible option unless your lady friend is decidedly outdoorsy. If you can pack the right combination of warm gear, perfect food, and a signature cocktail though, you might just pull off one of the most romantic gestures of the year. Just be sure to have a back up plan if that forecasted Nor-Easter hits. No one wants to drink champagne in two feet of snow.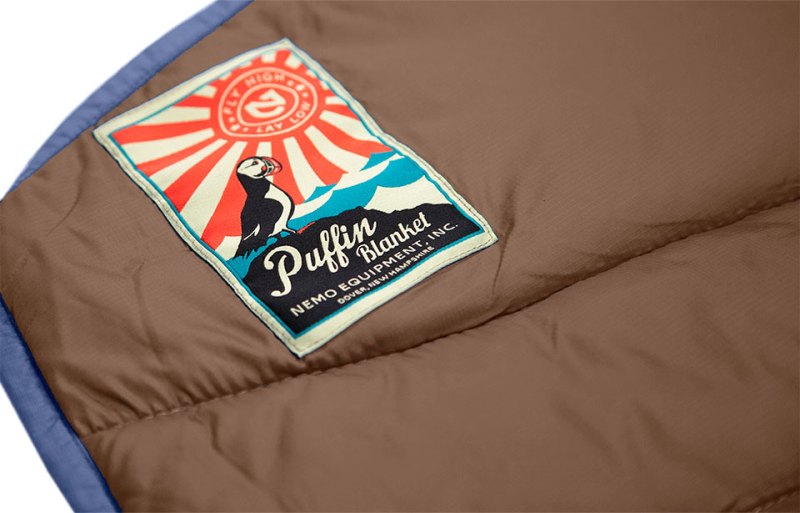 From summer hammock camping to snuggling up by the fire in winter, the Puffin is one of our constant camp accessories. This new oversized version is perfect for two people snuggling at a picnic table or taking in a mountain vista. The bottom snaps up to create a footbox – perfect to keep your lady adventurer warm while you pour the hot cocoa.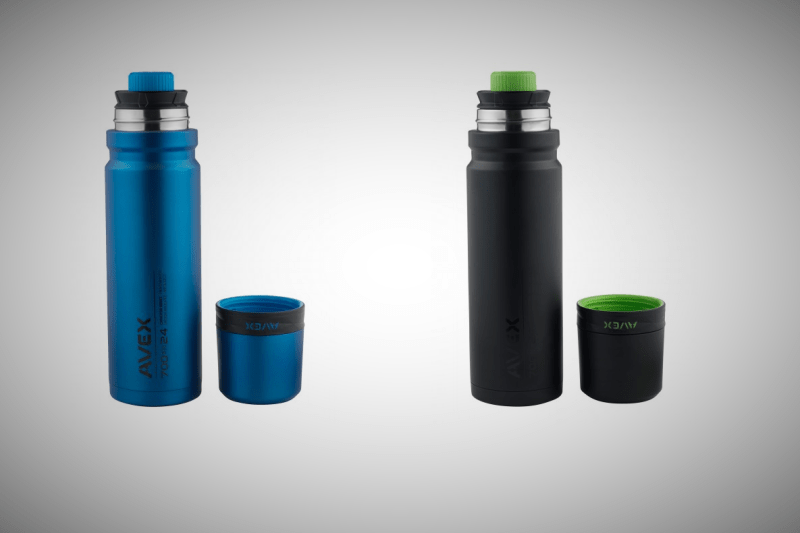 This mighty little insulated bottle will hold twenty-four ounces of hot chocolate, or a nice hot toddy, and keep it piping hot for up to sixteen hours. At only thirty dollars, it won't break the bank. The clean design and small size will make it useful for years to come.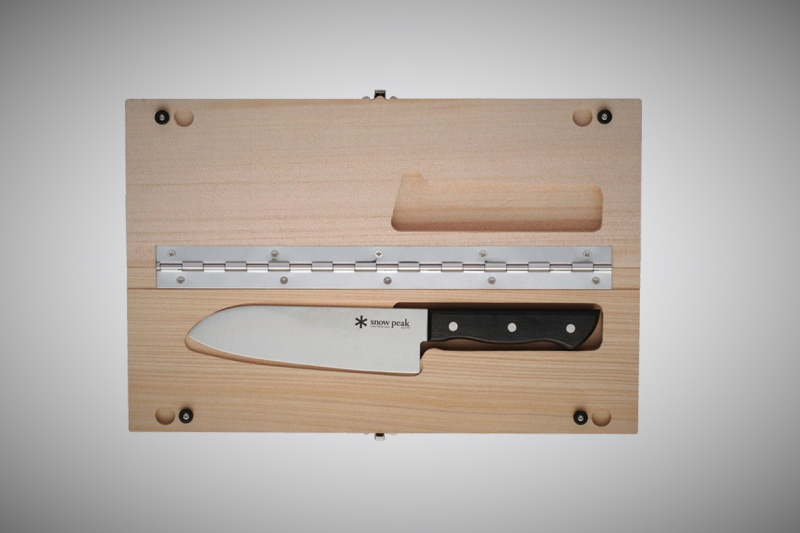 No classy picnic is complete without a well presented board of cheese – preferably sliced in front of your date to demonstrate you're both outdoorsy, and well cultured. We love Snow Peak's packable cutting board and chef's knife for everything from picnics to car camping. It integrates well with their IronGrill camp kitchen table, so you can have a high class preparation area no matter where you go.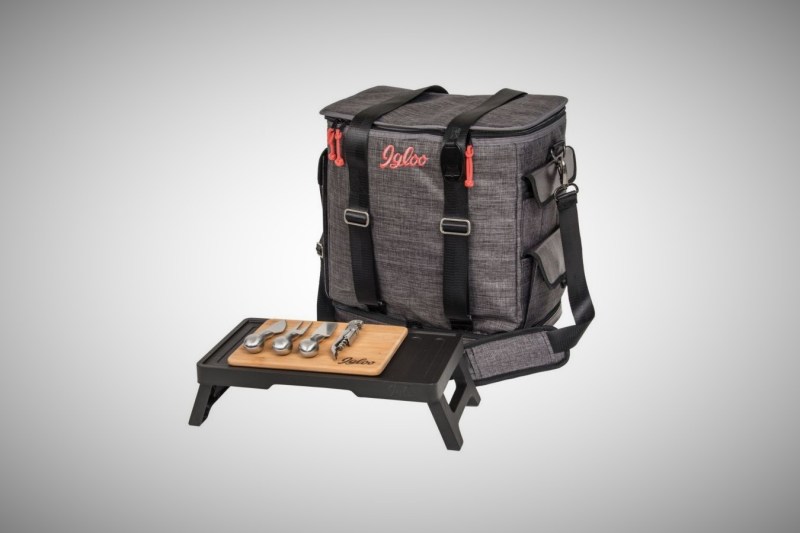 This little cooler will pack an entire meal and bottle of wine with ease. For the ultimate romantic picnic, look no further. We especially liked the extra attention to detail on organizing all the separate compartments so you can easily find what you need while you're setting up. It will stow your picnic blanket with its side compression straps when you're on the go.
Of all our campground loungers, chairs, and pads, this is our favorite. It's low to the ground, making it perfect for relaxing by the fire. The mesh back is perfect for summer, and the deep seats lend themselves to an extra blanket when things get chilly. You won't catch us snuggling up to our adventurous Valentine on anything else.
Editors' Recommendations