Have a summer road trip planned? In addition to sorting out your itinerary and doing your best to maintain proper social distancing, you should also take stock of your travel gear — or lack thereof.
Before you hit the road, check out our list of top-rated travel gear from Amazon. You'll find organizers, chargers, air compressors, and even kick mats for your seats — which you'll want to have if you're traveling with fidgety kids.
Every product on this list has at least 500 reviews and a 4+ star rating from Amazon. Pick up any of this road trip gear for your upcoming road adventures and spare yourself from potential stress.
Drive Auto Trunk Storage Organizer
Prevent your belongings from rolling all over the place while in transit with the Drive Auto Trunk Storage Organizer. It measures 23 x 17 inches and features eight mesh side pockets plus a cargo net cover. Use the built-in straps to secure this organizer to a trunk, front seat, or backseat. In addition to road-tripping, this versatile storage solution will also come in handy for moving or grocery shopping.
Drive Auto Car Trash Can
While it's admirable to refrain from littering when there isn't a trash can nearby, that doesn't mean your car has to turn into a dumpster. The Drive Auto Car Trash Can will hold your rubbish until you can dispose of it properly. Simply hang it from your front seat with the quick-click strap. Its mesh side pocket holds spare liners (20 liners are included). This portable trash bin can also pull double duty as a 2-gallon cooler for your favorite drinks.
P.I Auto Store Rooftop Cargo Carrier
If you're lacking trunk space, this P.I. Auto Store Rooftop Cargo Carrier will provide you with an extra 16 cubic feet of storage in an instant. No worries if your ride lacks a roof rack — just pick up a few door hooks (sold separately) to keep everything in place. Your belongings will be kept safe in this rooftop carrier courtesy of extra-wide straps with Duraflex buckles, a water-tight zipper, and Cordura Nylon that can withstand even the harshest of elements.
Hussell Car Charger Adapter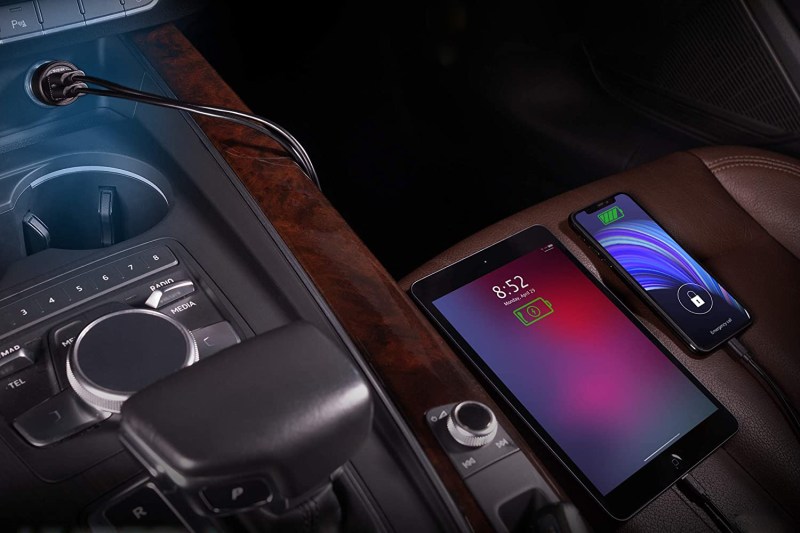 Don't be caught with a dead phone battery on the road ever again with the Hussell Car Charger Adapter. Equipped with QualComm Quick Charge 3.0, your mobile device can be 80% charged in as little as 35 minutes. You won't have to fight over who gets to plug their phone in first, either, as there are dual USB ports with simultaneous high-speed charging.
Drive Auto Heavy Duty Kick Mats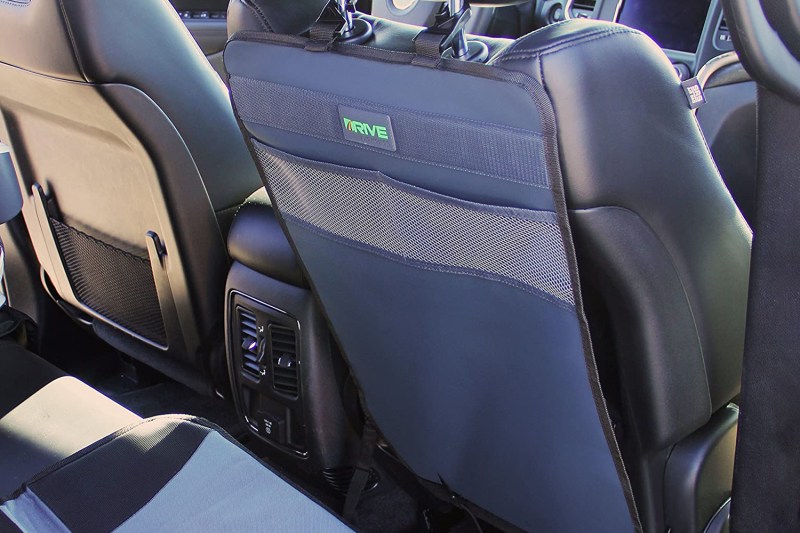 When the kids aren't constantly asking, "Are we there yet?" they're likely kicking the back of your seat while engrossed in their favorite electronic device. Save your seats from scuffs with a pair of Drive Auto Heavy Duty Kick Mats. They're made from 100% commercial-grade tarpaulin that's easy to clean — just wipe them with a damp cloth. A lifetime warranty applies.
P.I. Auto Store Premium Air Compressor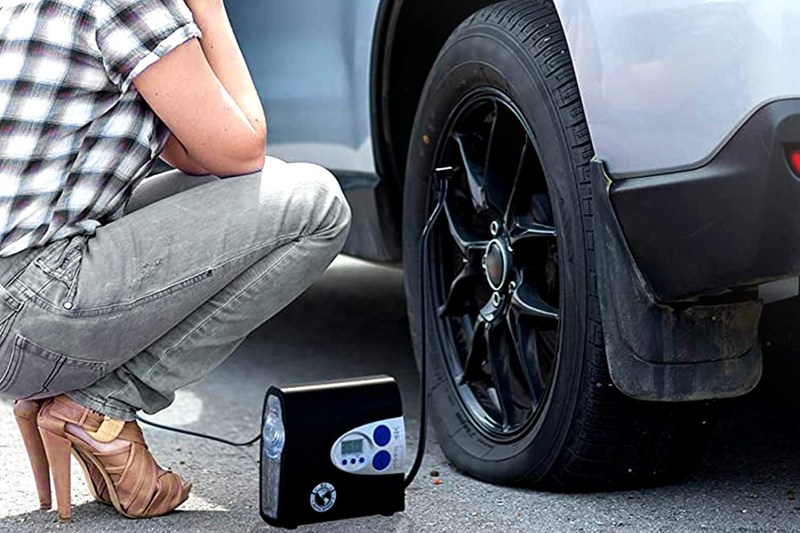 Whether it's your car or bike, a flat tire is something you'll want to do your very best to avoid. Unfortunately, you won't always be so lucky, which is why you should pick up the P.I. Auto Store Premium Air Compressor to keep in your trunk just-in-case. It can inflate a mid-sized car tire from flat to 30 PSI in around three minutes. This compressor also has a 100-lumen flashlight and red SOS light in the event of a nighttime emergency.
Editors' Recommendations