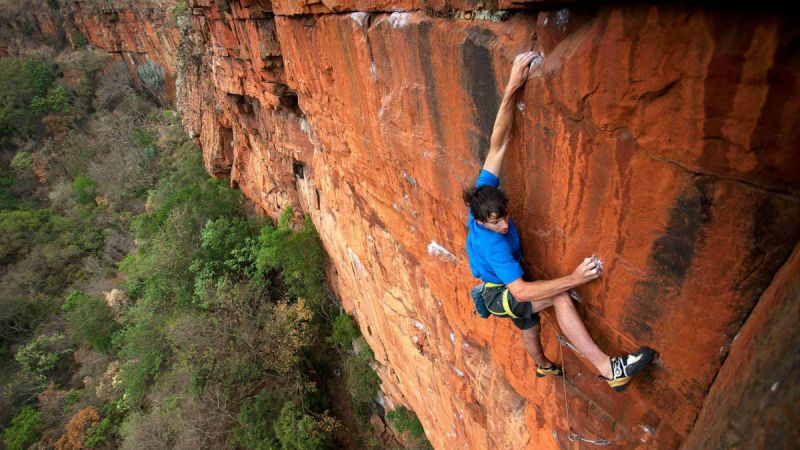 Slipstream is a difficult, world-famous ice climb in the Rocky Mountains. It's also the easiest way to watch hundreds of adventure films in one place.
Like Netflix, Slipstream is a subscription-based video service — but just for outdoor adventure films. Users pay a monthly fee and get access to hundreds of outdoor movies any time of the day, on any device. Slipstream works on phones, tablets, computers, and smart TVs. Got a Google Chromecast or Apple TV? Watch it on those too.
A group of "outdoor-loving techies in Vancouver" working for the film distribution company Reelhouse wanted a better way to find all the outdoor festival winners and best feature-length films without having to spend a fortune to buy every single one.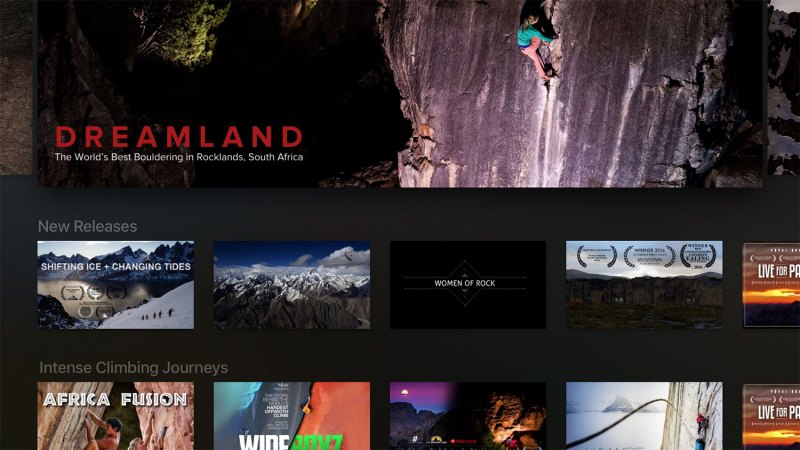 "We're constantly inspired by these films, but realized there wasn't any place to find them all in one place, so we designed a place where filmmakers can reach new audiences and monetize in a meaningful way," says Keegan McColl, Slipstream co-founder.
Keegan McColl, Shawn Price, Adrian Lu, and Aaron Franks put their film technology skills and love of the outdoors together and built Slipstream in five months. It's been running since March 2017.
With the primary goal of supporting the filmmakers and seeing more films made, Slipstream removes the middleman and gives 70 percent of revenue back to the content creators. "People are saying they're excited about being part of a community that supports storytellers and shares their connection with the outdoors," says McColl.
Currently featuring over 300 films, Slipstream's catalogue is getting larger every week. There's something for everyone; categories include climbing, skiing, surfing, festival winners, women adventurers, biking, travel, trail running, and documentary. They've also got hand-picked lists of favorites from big names like French mountain snowboarder Xavier de le Rue, British trad climber Hazel Findlay, and adventure writer Brendan Leonard.
It's tough to pick our faves with so many to choose from, but a few stand out right away. Go Fast, Go North is a documentary about life aboard a small sailboat during the Race to Alaska, a 750 mile, no-engine trek from Port Townsend, Washington, to Ketchikan, Alaska. Solidream chronicles a few childhood friends' adventurous 54,000 km-bike trip around the world. Or you can watch Xavier de le Rue and Lucas Debari head south to snowboard in Mission Antarctic.
At just $4.99 per month for unlimited watches of so many films, it's easy to get your stoke on while en route to the mountain or the beach. Will we see you and your GoPro in the list of films next year?
Feature image courtesy of Slipstream/Facebook.
Editors' Recommendations