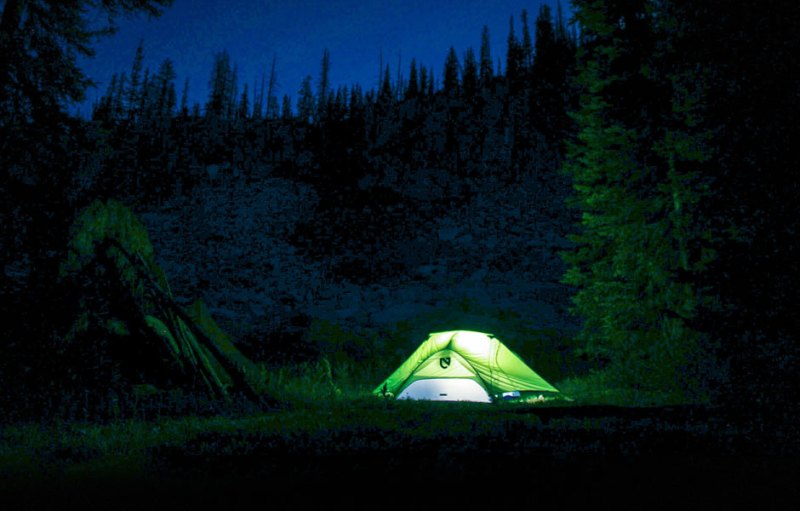 Tents are our most important piece of survival gear – providing shelter in terrible weather, gear storage, and a comfortable spot to stargaze. At the same time, a well built tent is also a design statement that lets others know the type of outdoorsman you are. Whether you're pitching an ultralight backpacking shelter or a fleet of car camping tents, the gear you choose will influence the type of adventures you go on. It doesn't matter if you've never owned a tent in the past, or are a seasoned backcountry explorer, these six tents are the best for every backcountry adventure.
Related:Shelter With The Kifaru Tipi | Camping Gifts for Gear Heads

Best For:Fast and light backpacking. The Ghost is our weapon of choice for backpacking and bikepacking into high lakes in the Uinta Range
Buy It If: You are an ounce counter, but still want a fully featured double wall tent. The mesh body is very airy for warm summer nights, and offers a panoramic view of the night sky when the rainfly is peeled back a little.
Best Feature: The single pole design makes this tent the easiest to set up of any we've ever tested. After one practice try in the backyard, we can set this up in the dark in under three minutes.

Best For: Overland gear heads who want a backcountry palace.
Buy It If: You need room for a queen sized bed,headroom to stand up straight, and a tent that all the rooftop tenters will envy. The Wagontop stands over six feet tall, so this is basically a portable cabin.
Best Feature: The single wall design makes setting this tent up a cinch, even given how big it is. Built in overhanging vents keep temperatures cool even though it doesn't have a mesh inner tent like similar car camping tents.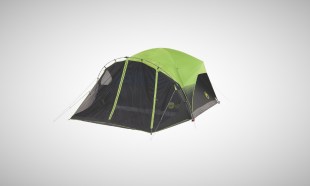 Best For: Family camping with cranky kids.
Buy It If: You've traded in ultralight backpacking gear for a two burner stove and morning pancakes at roadside camp spots. It also features Coleman FastPitch, which means it will go up fast so you can keep an eye on the kids and prevent an unwanted dip in the lake This is the best tent for growing families that need some extra space.
Best Feature: Coleman's Dark Room technology blocks 98.4% of sunlight so you can put the little ones to bed early after a long day of playing outside. That will give you peace of mind to spend a little extra time around the campfire with a cocktail or two.

Best For: The cost effective one tent quiver.
Buy It If: The Techo can do it all. It is light enough to pack on a backpacking trip (even more so if you can split the weight between a few people), and burly enough to stand up to repeated abuse.
Best Feature: The Techo features an add-on iPad holder designed to hang from the ceiling, letting you watch a movie under the stars no matter where you are. Just don't forget an extra power bank or battery.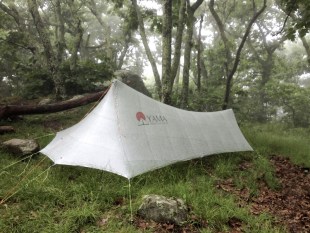 Best For: Thru hikers shaving every ounce off.
Buy It If: You cover more distance in a day on the trail than the rest of us do in an entire weekend. This shelter is not for the faint of heart – especially considering it doesn't feature a floor or bug net – but if you want to go further than ever, this is the way to do it.
Best Feature: The Cirriform tents are available in the crazy light (and expensive) Cuben Fiber fabric that is incredibly abrasion resistant and waterproof. Combined with a trekking pole you're probably already carrying, this is the best way we've found to literally shave 2-4 pounds off your pack weight.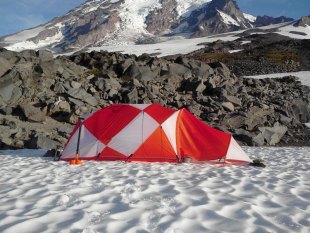 Best For: High altitude adventures.
Buy It If: You're going to be camping in the snow or at extreme altitude more often than not. This mountaineering shelter is built from the ground up to stand up to the harshest conditions man can possibly survive in.
Best Feature: Everything about the Safehouse's design is built to resist the elements. the tunnel shape and nearly vertical sidewalls help it stand up to gale force wind. The oversized vestibule lets you store gear and protect you entrance and exit from dumping snow in the tent.
Editors' Recommendations