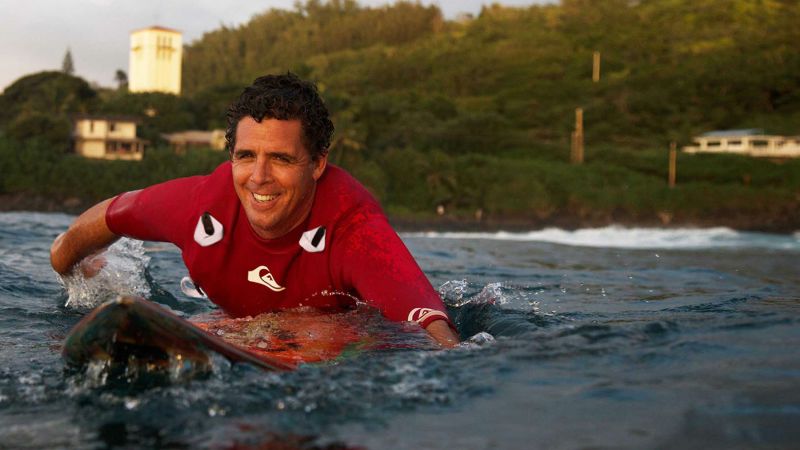 Big-wave surfing is one of the most exhilarating extreme sports on the planet ― and one of the most dangerous. When a 20-foot wave breaks, it can push a surfer as deep as 50 feet below the surface of the water. With all the power of a churning ocean around you, how do you find your way back up?
Quiksilver, in collaboration with Aqua Lung, has announced the newest innovation in gear for big-wave surfing. The Quiksilver Highline Airlift vest is specially designed to improve the personal safety of athletes participating in some of the most intense conditions.
Airlift is an inflatable vest that, when activated, brings the user towards the surface of the water. The vest utilizes carbon dioxide (CO2) cartridges that can be triggered by pulling ergonomically placed tabs located on the chest.
Features include four inflate pull tabs, an oral inflate/deflate tube option, back pocket cartridges access (the vest holds four CO2 cartridges), deflate pull tab, a proprietary overpressure valve ( that releases excess CO2 from the bladder), and torso straps. Additionally, the vest uses Quiksilver's FN'lite neoprene — which has been to proven to maintain its form and fit over the course of repeated inflation cycles — and worn alone or over the top of a wetsuit.
Quiksilver and Aqua Lung (originally founded by Jacques Cousteau), with input from big-wave surfers, spent years researching and designing the Airlift. This game-changing product is the result of two great leaders seeking to improve the safety of thrill seekers around the world.
The company is quick to point out that the vest is safety tool and not a performance enhancer, and that the user should not take greater risks while wearing the Airlift. While the vest is now available at select retail outlets worldwide, a mandatory consultation with a specially trained, in-store safety agent is required in order to purchase the product.