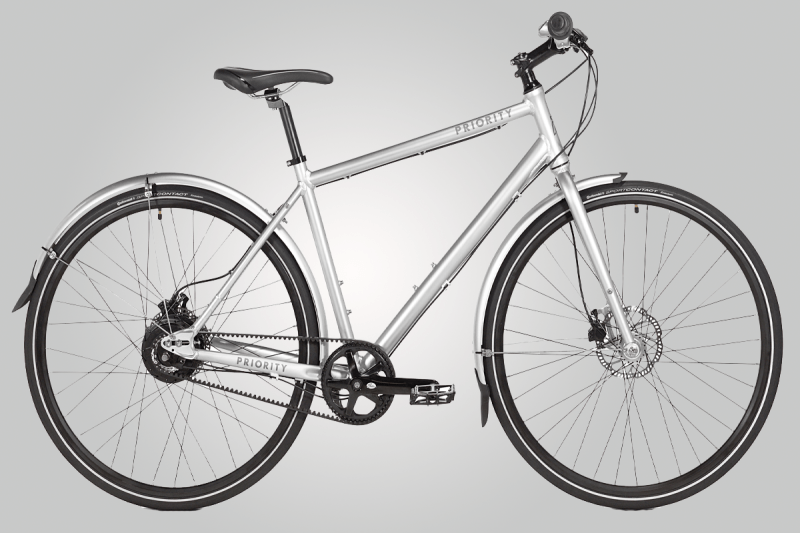 For many bicyclists, choosing the perfect gear for a particular terrain can be a troublesome experience.
Either you gear too far up and amp the bike's resistance through the roof or gear too far down and lack the required resistance needed to climb a moderate hill. Understanding this, Priority Bicycles teamed up with NuVinci Cycling to launch the Priority Continuum, a bike which features a variable set of gears instead of a traditional pre-set gear structure.
Dubbed the Continuously Variable Transmission, NuVinci Cycling's innovative new bike tech gives riders access to an adjustable knob — as opposed to gear switches — which allow them to gradually increase or decrease resistance while riding. Equating its similarity to that of a speaker's volume dial, the range of resistance is relative to any eight to 21-gear commuter bike but grants owners unlimited control over where to set it anywhere in between.
"What if you could only to choose between driving 10, 20, or 30 miles per hour in your car? Or you could only adjust your speaker volume to low, medium, or high?" said Dave Weiner, founder & CEO of Priority Bicycles. "A similar principle applies to traditional bike gears. Normally, when a rider changes gears, there's a whole area of resistance they jump over that may be ideal for where they're riding. We wanted to do away with this and unlock the possibilities for our riders."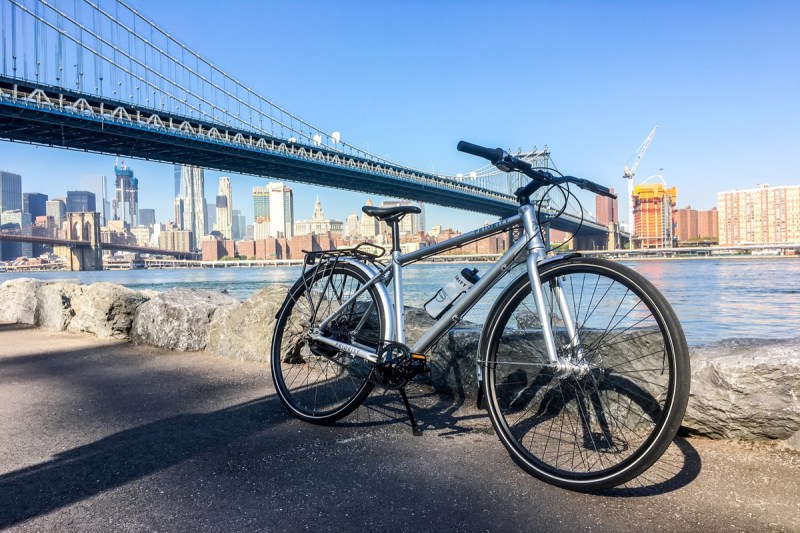 Inspired by Leonardo Da Vinci's 15th Century Continuously Variable Transmission invention, NuVinci Cycling's unique take on the Continuum's gear system promises riders an incredibly smooth ride. By affording users a stepless shifting mechanism, the company's been able to achieve a more fun ride while remaining safe and easy.
"The NuVinci Technology can perform for over 12,000 miles without maintenance and enables a ride like no other. We are proud of the partnership with Priority that will bring the benefits of our technology to many new riders," said David Hancock, Fallbrook's executive vice president for NuVinci Cycling.
At $899, Priority's Continuum is an utter steal, clocking in at hundreds of dollars cheaper than any other relative bicycle outfit with NuVinci's CVT. Thanks to the company's direct-to-consumer business model, Priority was able to not only include the innovative tech but make it affordable for anyone to enjoy the benefit of a variable gear system.
"There are three huge benefits to the Continuum. One, you'll get the smoothest ride you've ever had. No more jolts as you shift from gear to gear since it is one continuous progression," added Weiner. "Two, you can adjust resistance no matter how hard you're pedaling. Typically, if riders shift gears while pedaling hard, a chain can dislodge or they'll have to pause mid-pedal. This won't happen on the Continuum as you can adjust at any time to any resistance. Three, the hub is fully enclosed making it a great all-weather bike for those looking to commute during the winter. It all goes back to Priority's mission of making cycling simpler."
The Priority Continuum is available now through the Priority website in three different sizes: 17″, 19″, and 21″ in a Radiant Silver frame color.
Editors' Recommendations