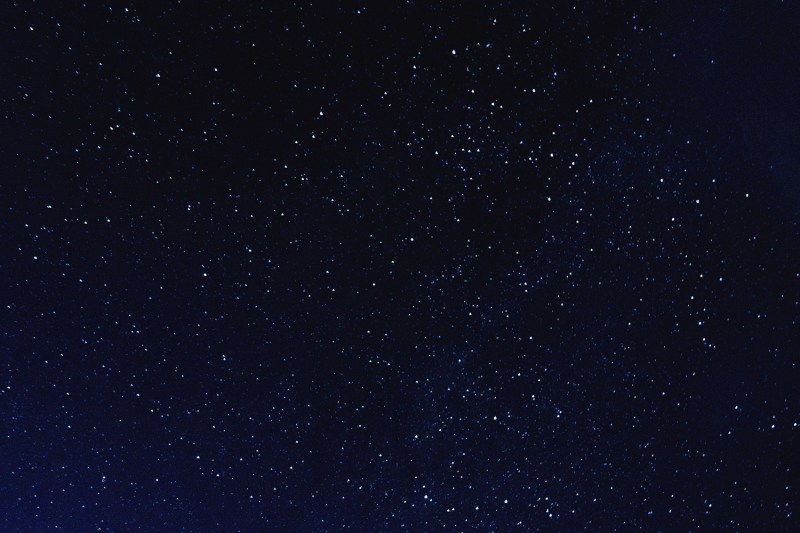 The United States is blanketed by some of the world's worst light pollution. Even so, given our continent-spanning size, we also host some of the darkest places on the planet, and one environment-minded organization wants to recognize and preserve that status. Including its officially recognized Dark Sky Parks and Dark Sky Sanctuaries categories, the International Dark-Sky Association (IDSA) is recognizing a growing number of the world's darkest places right here in the U.S.
The IDSA recently named Nevada's Massacre Rim Wilderness Study Area (WSA) an official Dark Sky Sanctuary. Tucked into the state's remote northwestern corner near Oregon, the 101,000-acre sprawl was designed to protect wilderness values. Only a single state road skims the sanctuary's western edge, providing stunning views. Vehicle travel inside its boundaries is almost nonexistent to anyone without a proper 4WD, high-clearance vehicle. The grounds are open to the public for backpacking, camping, hiking, and horseback riding. By day, visitors can spot abundant wildlife including desert bighorn sheep, pronghorn, and many birds of prey. After dark, the stargazing is among the best in the world.
In a press release, Friends of Nevada Wilderness Executive Director Shaaron Netherton stated, "While all of the wilderness areas and wilderness study areas in Nevada are special remote places, the Massacre Rim WSA stands out because it is so far from any major populated areas, making light pollution there next to immeasurable." She went on to say that, on a clear, moonless night, it's possible to view both the Milky Way and our closest neighboring galaxy, Andromeda, with the naked eye.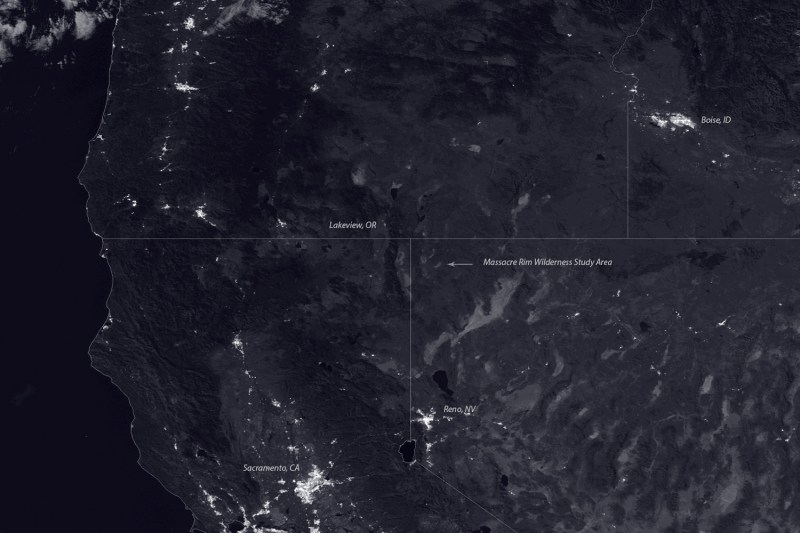 The Dark Sky Sanctuary status is particularly noteworthy. Unlike Dark Sky Parks and Dark Sky Reserves, the IDSA only designates as sanctuaries "the most remote (and often darkest) places in the world whose conservation state is most fragile." There are only ten such officially recognized sanctuaries in the world. All guarantee an "exceptional or distinguished quality of starry nights and a nocturnal environment that is protected for its scientific, natural, or educational value, its cultural heritage and/or public enjoyment." Of the four in the U.S., Massacre Rim is by far the largest. Its extreme remote location nearly 150 miles north of Reno guarantees near-zero light pollution.
In the last two years alone, the IDSA recognized some of the most iconic U.S. National Parks for their "darkest of the dark" skies. Joshua Tree National Park became an official Dark Sky Park in 2017. This year, Colorado's Great Sand Dunes National Park & Preserve and Grand Canyon National Park were both awarded the same distinction. The U.S. is also home to lesser-known dark sky places like Pennsylvania's Cherry Springs State Park which has long been known among amateur astronomers as one of the darkest places in the world.
Visiting Massacre Rim is an adventure unto itself. To maintain its Dark Sky Sanctuary status, it's best that it stays that way to avoid overcrowding. The WSA intends to work to promote astro-tourism to visitors in a way that's responsible and sustainable. Anyone looking to visit will find a handful of places to stay in Surprise Valley and several California communities just over the border from Massacre Rim. The tiny, nearby town of Cedarville (population: 500) hosts occasional free events including wildlife hikes and trivia nights centered around astronomy and astro-photography.
Editors' Recommendations