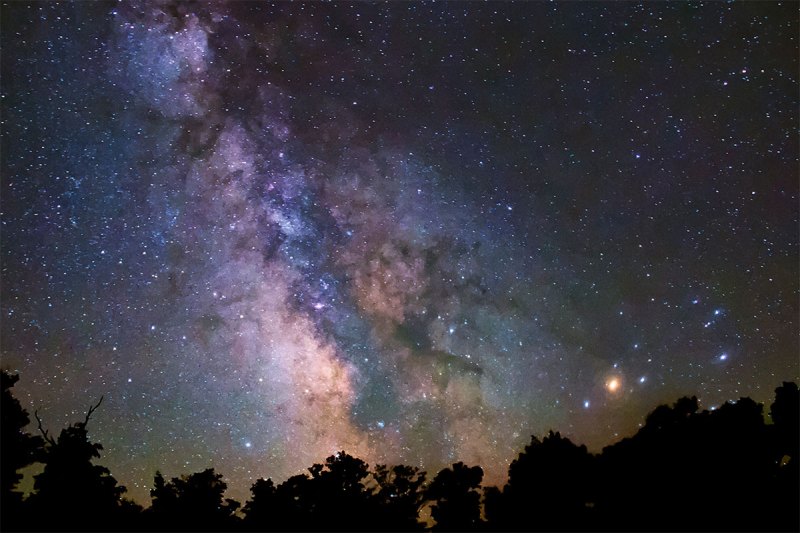 "Right Coasters" (those along the eastern seaboard of the United States) are cursed. The northeastern U.S. — and New England in particular — is blanketed by some of the worst light pollution in the world. The cluster of Boston, NYC, Philadelphia, and other high-density urban centers expose the region's skies to a constant haze of artificial light. The population explosion in the last hundred years guarantees that this problem isn't going away. That means Northeast locals who never venture away from home aren't likely to ever see the night sky as our ancestors did. Indeed, there are some who will never witness the beauty of a true black sky.
The antidote lies in rural Western Pennsylvania in an area beset with lush state parks and pristine preserves. Among the massive, 262,000-acre Susquehannock State Forest, the tiny, unassuming Cherry Springs State Park is surprisingly the darkest place in the eastern United States. That's according to science. In 1998, it was designated by the International Dark Sky Association as a Gold Level International Dark Sky Park (its highest designation). Today, the park's nightscape remains much as it did thousands of years ago with almost no trace of light pollution from any direction. In addition, the park actively maintains the surrounding natural and artificial landscape to ensure that it remains as dark as possible.
The 82-acre park is still relatively unknown. But it has become a legitimate destination for amateur astronomers and — affectionately — other geeks. Some travel hundreds of miles to camp overnight and spend just a few hours in the star field.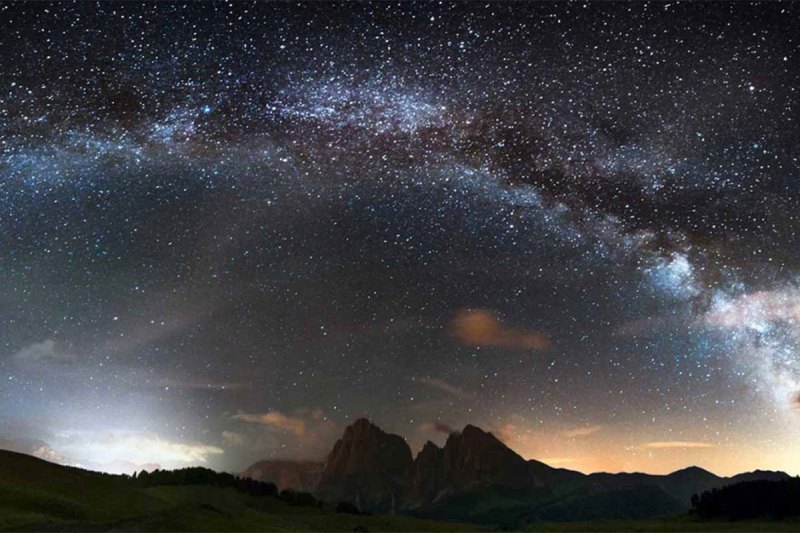 Shortly after nightfall, it's easy to see why. Every night, visitors venture onto the Astronomy Field with camp chairs, blankets, and Thermoses in tow. After 20 minutes, the human eye has had enough time to acquire its night vision. It's only then that dozens, then hundreds, then thousands of pinpricks of light begin to come into focus until the entire sky is awash in stars. For a native New Englander, it's like seeing the night sky for the very first time. On an average night, visitors can spot Mars and Saturn with the naked eye. Shooting stars are a common occurrence. Under clear skies — which happen frequently in the area — the Milky Way is bright enough to cast a shadow. On exceptional nights, the Aurora Borealis is clearly visible, making Cherry Springs arguably the southernmost point in the Eastern U.S. to experience the phenomenon.
Good to know: Inexpensive, rustic camping is available in a well-maintained campground. During the week, visitors can often have the park to themselves. The park also frequently hosts dark sky parties and other astronomy talks and events hosted by park staff and amateur astronomers.
Editors' Recommendations