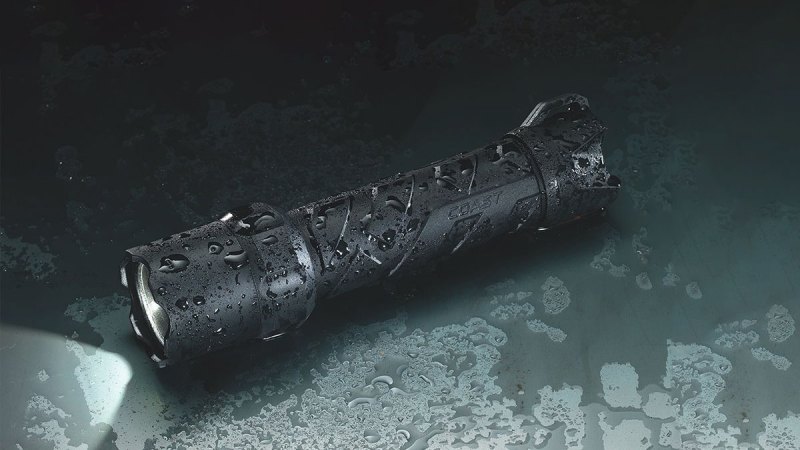 Picture an older gentleman considering the purchase of a fine automobile. He takes his time considering every aspect of the vehicle, for he knows this may well be the last car he ever buys; the last automobile he pilots down open road, around tight turns, and through the bright lights of the city. He know this may be the last car he tunes to a favorite station, rolls down the windows to feel the crisp morning breeze, or washes and shines with patience and pride. In short, he's probably going to choose wisely.
When you buy a flashlight or headlamp from Portland, OR-based Coast Products, Inc. you are going to want to take your time and choose wisely, just like that venerable vehicle buyer, for there's a good chance you're going to own your Coast light for the rest of your life, whether you're in your sixties, forties, or twenties. They don't throw in that lifetime warranty for kicks, you see; they offer a lifetime guarantee for their products because they're pretty damn sure said products will last a lifetime.
I've only owned and been using my Coast flashlight, penlight, and headlamp for a few weeks now, so I can't personally speak to the lifetime of it all, but I can surely say this: these are bright, durable, and intuitive lights, and there's nothing much more to ask for than that.
Let's start off with the little guy. The…
Coast A8R Rechargeable Pen Light

The A8R is about the same size and weight as a standard ballpoint pen, thus the whole "pen light" name of it all. Unlike most ballpoint pens, and in fact unlike many penlights, this pint-sized flashlight casts a beam for more than sixty feet in dim light conditions. At closer range, you'll be impressed not only with the brightness of the LED light, but with the intense focus of the beam. The A8R is technically an inspection light, and its tight, crisp circle of light certainly makes it easy to inspect anything from a network of overhead wiring, pipes in a crawl space, the engine block of your car, or the unspeakable horrors of a crime scene. The $50 A8R is recharged simply by sliding the head of the unit into a charging dock that plugs into an outlet or into your vehicle. It will provide you with its crisp, bright beam for about an hour of continuous use when it's fully charged. (Note that this light is not ideal for the hiker or camper, given the narrow area it illuminates, but that's not what it was designed for anyway.)
Coast FL75 LED Headlamp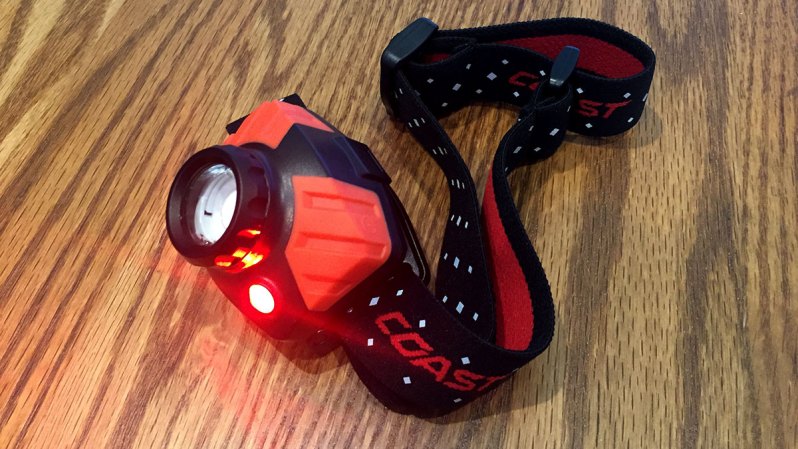 The Coast FL75 headlamp is something of a contradiction: there are a few things about it I absolutely love and which set it above many other headlamps I've owned and used (and I've been through about a half dozen units, so I can speak with some authority here). Its beam can be focused to a sharp, crisp circle that makes it easy to see all the details of the trail ahead or the objects and surfaces in a work area, as the need may be. The quality of the light, in terms of brightness, focus, and color, are all superb. Yet the lamp can only be set to three brightness intensity levels, whereas most high-quality headlamps can be dimmed or brightened for a customized intensity. The headlamp also features a pair of small red lights that are good for nighttime reading or for making it easier to see in the dark, but neither the red lights nor the main bulb offers a flashing setting, another feature that tends to be standard in many headlamps. Given the durable design and comfort of the $60 FL75, I recommend it for people who need a headlamp for work, but for outdoor recreation, it just doesn't get quite dim enough for those quiet moments around the fire, or for when you're trying to maintain some night vision while on the move.
Coast Polysteel 600R Focusing Rechargeable Flashlight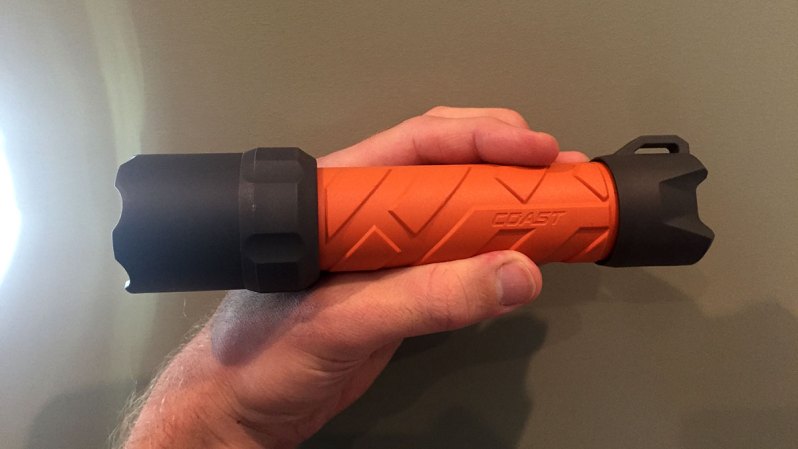 Say, friend, do you need to shine some light on an object that's about 800 feet away? Or do you need a light that can continuously operate at its lower output setting for almost a day and a half? And do you frequently drop your flashlights from head height and/or often submerge them in nine feet of water, yet still expect the light to work perfectly afterward? If you answered yes to all of these questions, then Coast's Polysteel 600R flashlight belongs in your glovebox/camping kit/first responder bag, sir. While I've (oh so cleverly) already covered a lot of the main sales points of this unit, note that perhaps the best thing about this rugged flashlight is the fact that it can be powered both with a rechargeable Lithium Ion battery pack or with four AA batteries, so with a bit of planning, you'll never be left in the dark when you have a 600R. The focusing beam of this flashlight is truly impressive, by the way: its 530 lumen output creates a bullseye spot at great distances when dialed in, and the light illuminates a broad swath when in its most diffuse setting. You can use the $100 600R to light up a campsite or a large room, to search for a diminutive fallen object, or to study the Paleolithic paintings adorning the wall of a cave your team stumbled into while on a routine search for a talc deposit. Or… something like that.
Editors' Recommendations