Mount Kilimanjaro is the world's highest freestanding mountain and the highest mountain in Africa. It's on almost every avid adventurer's bucket list. There is no technical climbing involved, so it's accessible to nominally experienced hikers, but ascending Kilimanjaro's 19,341-foot summit demands a tolerance for high altitude, intense leg strength, and the ability to keep mentally strong during extreme challenges.
Most treks usually last for six to eight days and take hikers through four distinct climate zones, which makes packing a bit of a challenge. The hike begins in a clouded forest at its base, complete with muddy trails. From there, climbers ascend to the rocky moorlands, which can either be drenched by the sun or covered in clouds. Beyond the moorlands are the mountain's deserts, where dusty winds and the sun's glaring heat can quickly drain the energy right out of even the most fit hiker. Nearing the summit, hikers experience the polar region, home to Africa's only indigenous ice, as well as cutting winds and year-round snow. Kilimanjaro's summit is bone-chilling, to say the least, as temperatures can easily drop below freezing with wind chill.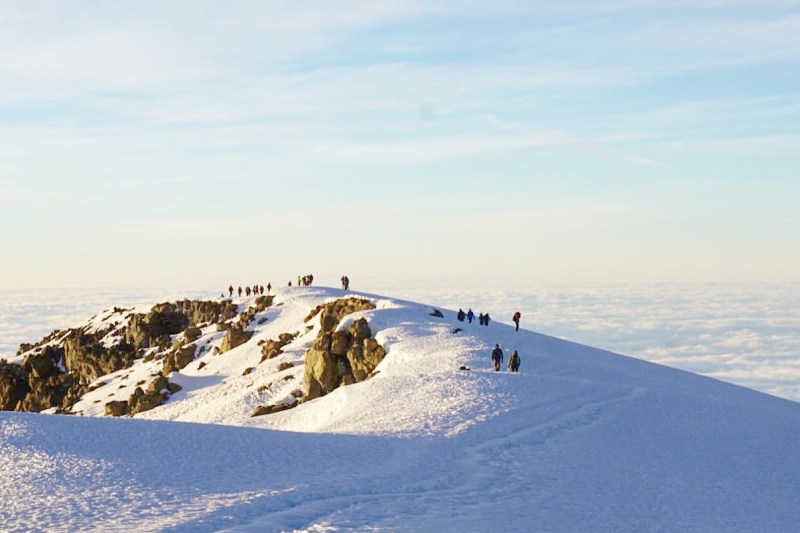 Most hikers that climb Kilimanjaro use an expert tour company (I went with Intrepid Travel) as the trek is long and guided tours can make things easier since with the use of porters to carry your main gear pack, leaving you only to hike with your daypack. Companies typically set up your campsites and feed you along the way as well, so that you can solely focus on the actual hike. When packing for Kilimanjaro, it's very easy to over-pack and bring lots of things you don't really need. Once you get the basics — your toiletry kit, medications, first aid kit, long underwear, polarized sunglasses, rain gear, hats and gloves — out of the way, spend some time (and money) selecting the gear that will help you get through the epic experience. You won't find trekking poles on this list because most tour companies offer them once you arrive in Tanzania.
Below are the items that are essential when hiking to the top of Mount Kilimanjaro, followed by a suggested brand or product that I personally used and can confidently recommend.
Backpack
Your backpack is going to be an extension of your body. It will be with you at all times and carry only the most important and vital items, like your water and extra layers, snacks, and some of your gear. Picking the right backpack can be daunting, so make sure to test them out in person and look out for sizing in addition to making sure the straps are comfortable when tightened.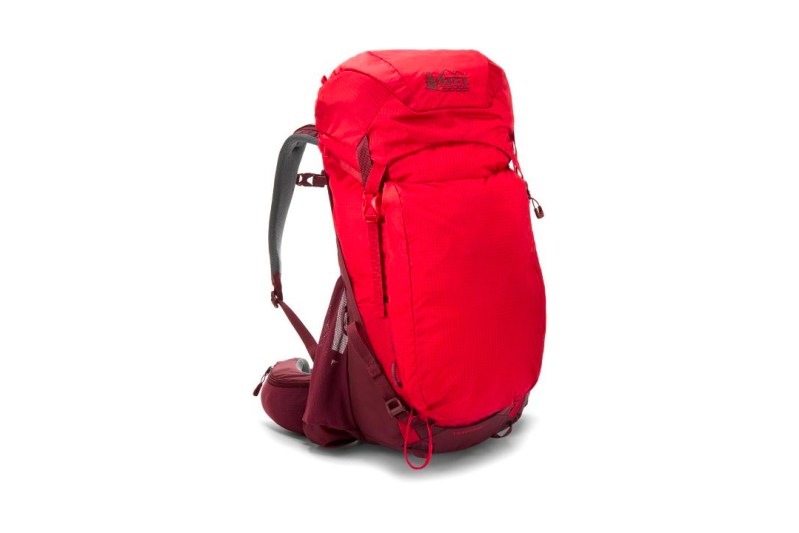 This lightweight backpack offers a back panel for lumbar support, as well as a 3D-contoured hipbelt with sculpted foam padding that hugs your body for a perfect fit and all-day comfort. There's a large zippered front pocket for quick access and a stuff-it pocket to store wet, dirty or bulky gear. There are pockets for water bottles and a hydration compatible pocket with tube holder and shoulder strap.
Jacket
Since you will be experiencing all kinds of different climates, you will need different layers of clothing, starting with a basic jacket that can be easily packed in your backpack for when the temperature begins to shift. It should be lightweight and breathable.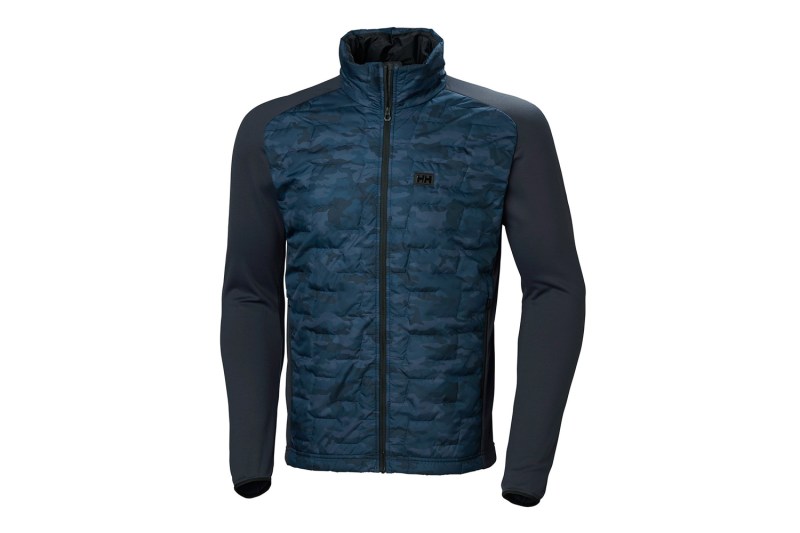 This great layering piece, with its mix of lightweight shell fabric and a slick face stretch fabric, will keep you warmer with less weight and bulk due to the unique lifa yarn technology. The fiber doesn't absorb water and has inherit water repellency.
But with the four distinct climate zones, you'll need different layers throughout your experience and having a heavier, water-resistant jacket is key. Something to keep you dry when unexpected showers hit as well as something to keep you warm as temperatures drop and you need to double up.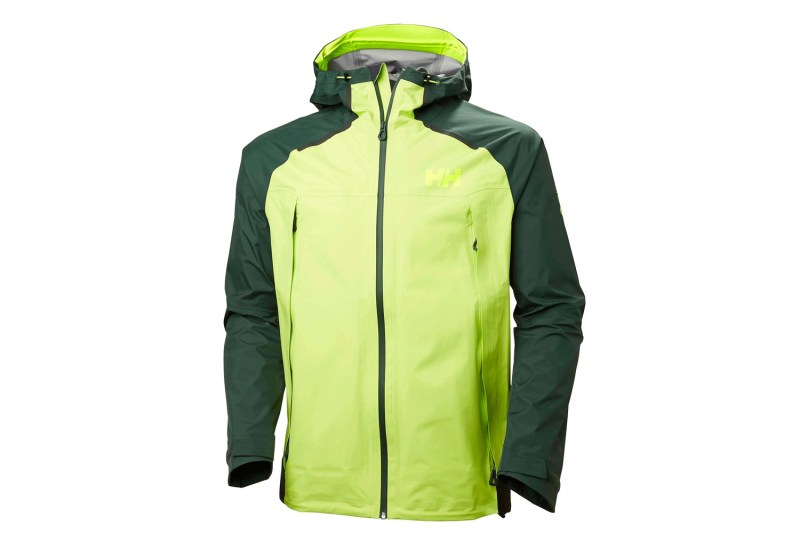 This jacket is built with a three-layer, 100-percent polyamide 70D face; 100-percent polyurethane back; and 20,000gm WP and 15,000gm moisture vapor permeability. What does that mean? It's waterproof, windproof and breathable. The hardshell fit provides maximum protection from the elements while allowing different layering options underneath.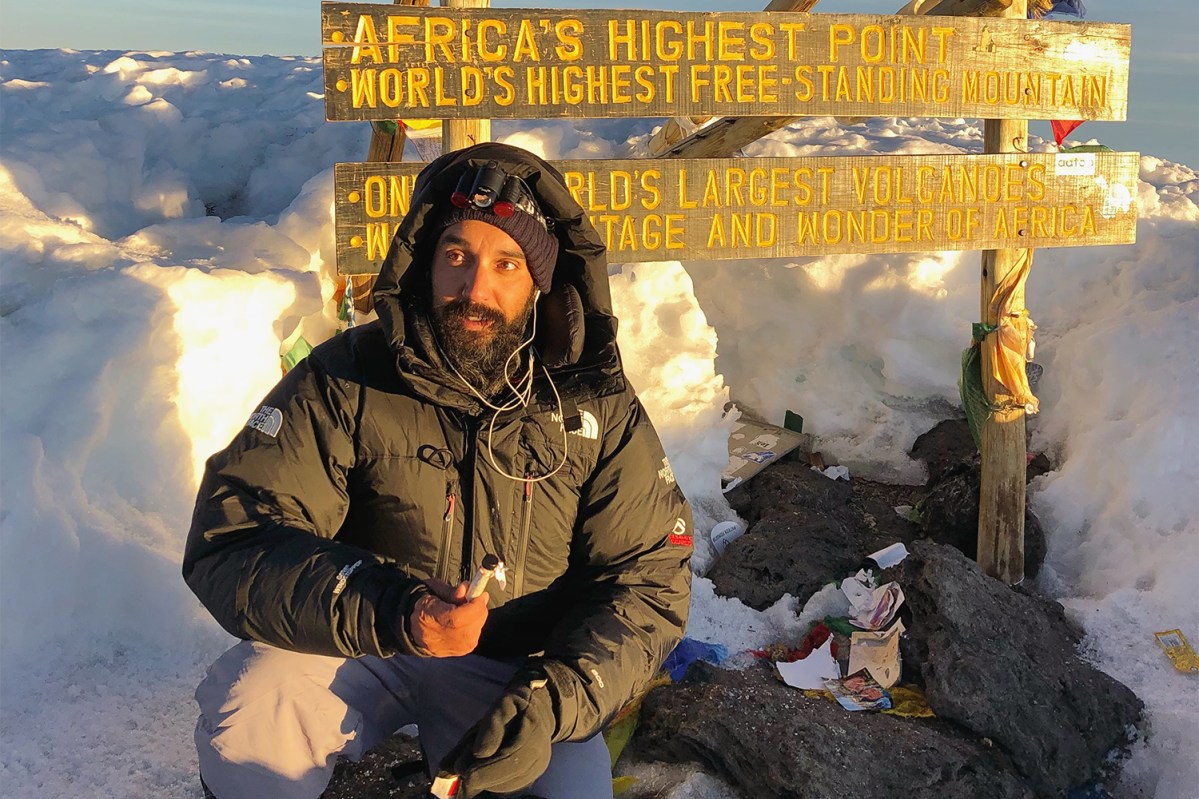 Parka
You will begin your climb to the summit very late at night and will typically reach the top just around sunrise, meaning it will be extremely cold. You are going to need a parka-type coat for just this portion of your climb. You will only use it on this last night and it will seem like a very expensive buy, but it's totally necessary. Pick something that is easily compactable and isn't heavy, which typically spikes the price up, but again, it's worth it.
Designed for athletes aiming to reach the top of the world, the insulated Himalayan Parka is warmest jacket The North Face makes, which makes it perfect for remote expeditions. The jacket weighs 3 pounds, 2 ounces and can be carried in a small bag that comes with the parka. The main body and sleeves are down-insulated with 800-fill goose down and 700-fill goose down in the back.
Gear Pack
Porters will typically carry your gear packs up to each campsite; you'll need to check with your specific tour company regarding size restrictions and weight allowances. Your duffel should be water-resistant and tough enough to be dropped, dragged, and even stuffed into a waterproof shell.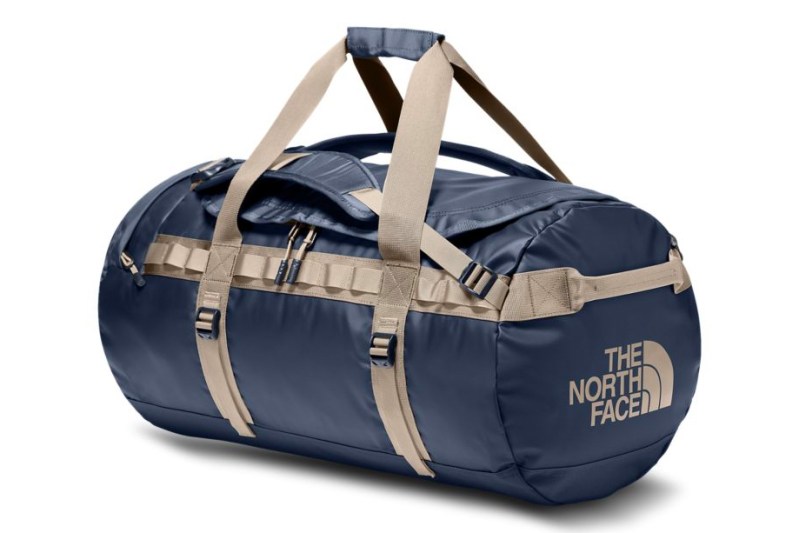 This burly duffel is made from a durable laminate material that can handle rough rides around the globe. The 71-liter capacity provides ideal storage for extended trips and has functional handles for when you just need to carry your gear short distances and back straps, that transform it into a backpack, for longer distances.
Pants
Please don't pack your jeans or sweatpants — they will be the worst option for pants when hiking Kilimanjaro or any other mountain. Hiking pants are often overlooked, but a comfortable and breathable pant is essential when hiking long distances.
Constructed from the brand's original zion fabric and woven with a durable water repellent finish, this standard -fit pant has a ventilated inseam gusset, and roll-up leg snaps that maximize air circulation. The pant also comes with a cargo pocket and UPF 50plus sun protection. The quick dry, stretch performance fabric makes it a solid option for daily use.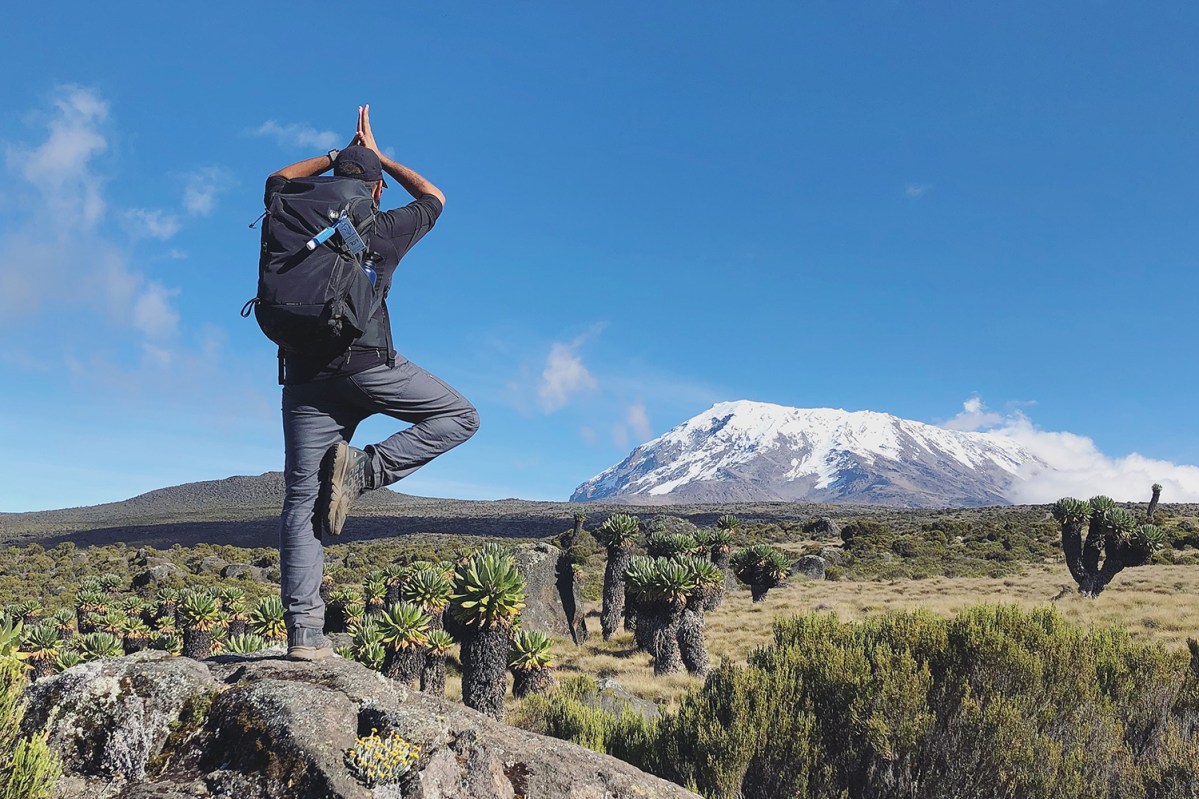 Shirts
Just like with pants, it's very easy to grab your everyday t-shirts while packing for an extended hike. Cotton T-shirts are never a good idea when your body will be perspiring excessively as the shirt will get wet and stay wet. Invest in a few athletic shirts and save the cotton for when at a campsite and are not actively hiking.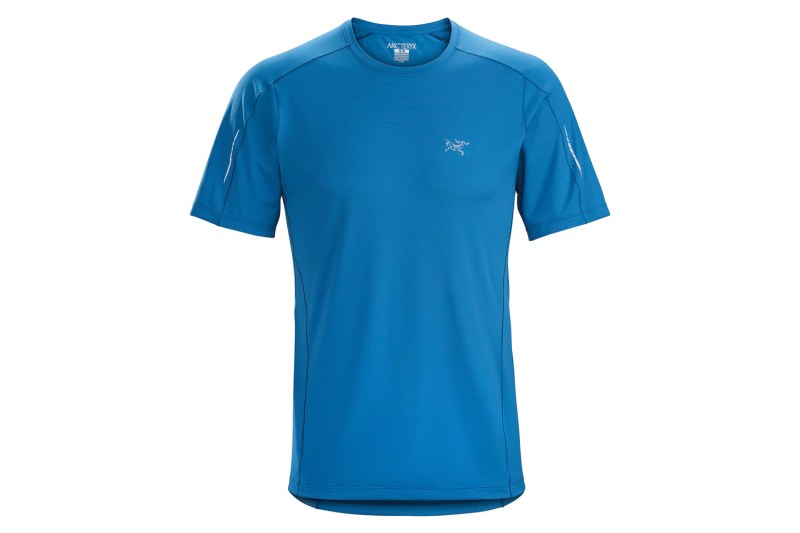 With an athletic design focusing on fit and fabric performance, the Motus is an advanced performance top that is both soft and lightweight. The fabric delivers exceptional moisture management while the anatomical patterning, trim fit and fabric's stretch help the Motus move with your body and keep the fibers close to the skin. The seems are also minimized to reduce potential irritation.
Socks
This might be the most important item when packing for Kilimanjaro. Having the right socks will not only keep your feet warm but will provide the right layer of protection from your boots. You will be walking for hours upon hours each day so your feet should be prepared, and having the right socks will help do that. Bring multiple pairs of socks that can be doubled up because, on the last night, you will need, at the very least, two pairs of thick socks to keep your feet warm.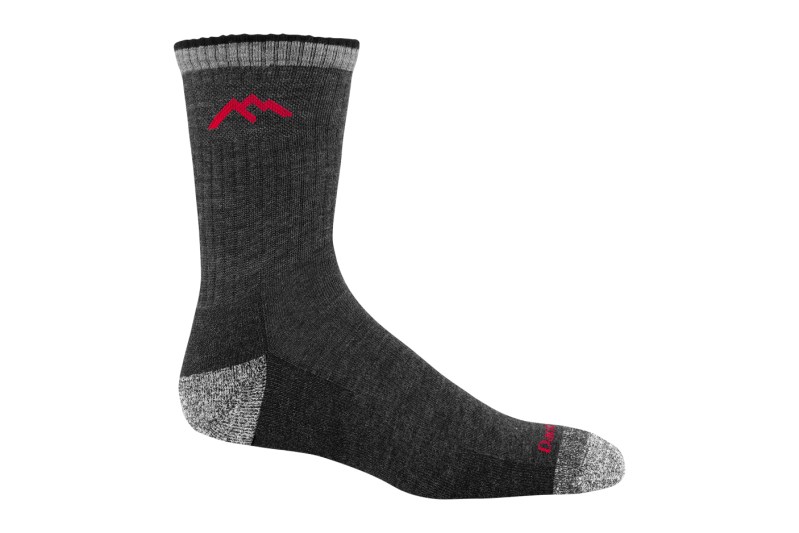 With cozy seamless construction and high-quality merino wool, these socks come with a lifetime warranty. The high-density knitting creates excellent padding and breathability. The fit is comfortable, not overly elasticized around the arch or forefoot and doesn't bunch or create pressure points.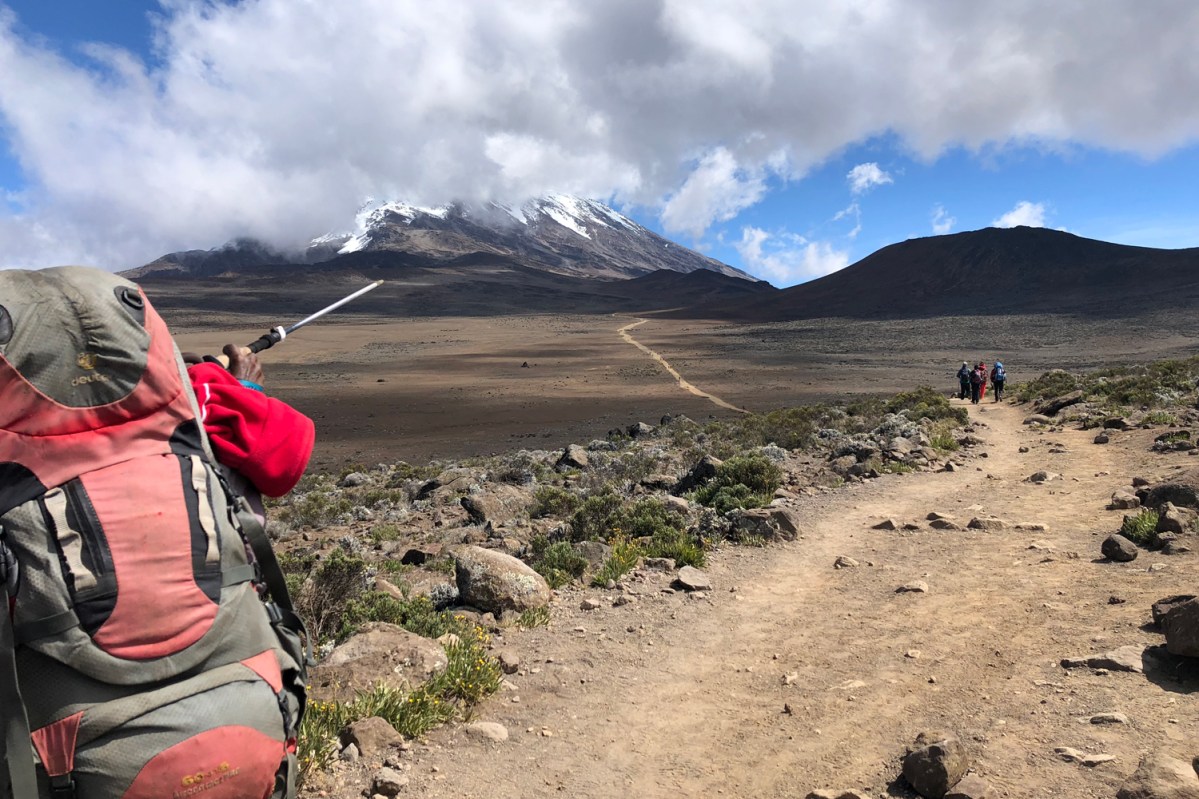 Hiking Boots
Hiking boots can be a very personal item, so when choosing the right boots for you, make sure to bring the socks you plan to wear with them to test out what it will feel like. Once you bring your boots home, plan on breaking them in because the last thing you want to do is break in a new pair of boots on an extended hike. A lightweight boot is key.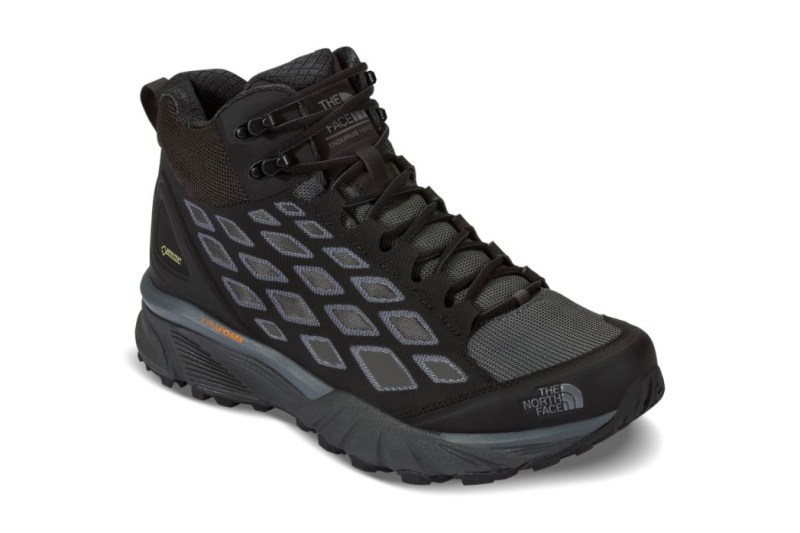 These exceptionally comfortable hiking shoes feature XtraFoam midsole technology for lasting support and stability. They are highly breathable and the waterproof Gore-Tex membrane provides infallible protection from any conditions.
Balaclava
This might be another item you only need on the last night but it will help protect your face tremendously from the freezing wind and cold. Finding the right fit that is comfortable can be tricky so it's best to try them on before buying to make sure it fits the way it's supposed to.
Made with merino wool that's soft, comfortable and naturally odor resistant. The breathable single jersey fabric performs across a range of temperatures, dries quickly and resists light wind. It can be worn as a hood, over the face or around the neck.
Headlamp
You'll use this each night at camp when fumbling around trying to find more layers to keep warm or while looking for a natural bathroom in the middle of the night — but you will also use it on summit night and it's truly essential because it will be pitch dark when you depart camp. You are going to want a comfortable and bright headlamp to help guide you as you make your way to the top.
This simple headlamp offers 200-lumen brightness and a wide beam. With a long burn time, it's practical for outdoor activities like camping or trekking. The phosphorescent reflector helps you find it in the dark and a red lighting prevents members of a group from blinding each other.
Hydration
You will be drinking more water than you ever thought you could drink while on this long hike to the top of Kilimanjaro. In fact, there will come a point where you need to force yourself to keep drinking water. To help make the water consumption a bit easier, try hydration tablets that flavor the water and provide the extra electrolytes that your body will need.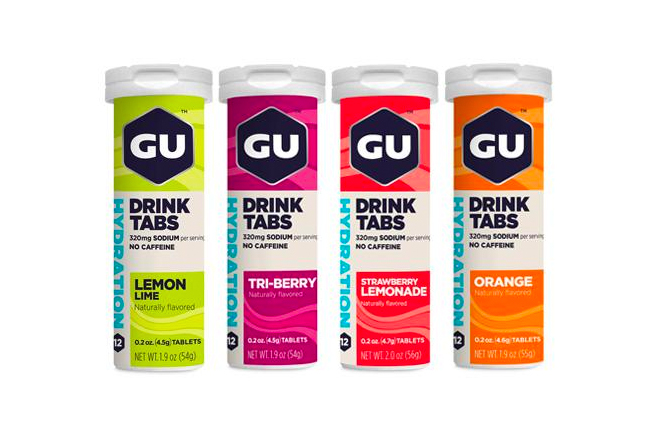 Created primarily for hydration, GU tabs offer a low-calorie drink option. Choose from strawberry lemonade, orange, tri-berry or lemon lime flavors. Each container holds 12 tablets and they are sold in boxes of four or eight.
Shop Now
Editors' Recommendations