The lowly tarp doesn't get much love on most seasonal "hot new camping gear" lists. Yet, it's arguably the most versatile and useful tool in any outdoorsmen's quiver. While camping, it can serve as an outdoor mat, an awning, or a footprint for your best camping tent. In a survival situation, it becomes an impromptu shelter, a sleeping bag, or a way to gather rainwater. Most are lightweight, relatively compact, and cheap, which means no man should be without a camping tarp in the backcountry.
Many minimalist or ultralight backpackers use a tarp and their trekking poles to pitch camp in fair weather. With the warmer nights of spring and summer approaching, check out these best camping tarps in 2022 and beyond.
Onyx Tarp
This ultralight tarp comes with one carbon trekking pole and can be pitched with an additional two trekking poles (not included). This tarp is great for ultralight, minimalist backpackers and campers who are looking to save every ounce possible. While it doesn't offer as much protection as a tent, when the weather looks fair, this is a great option.
Read more: Best Trekking Poles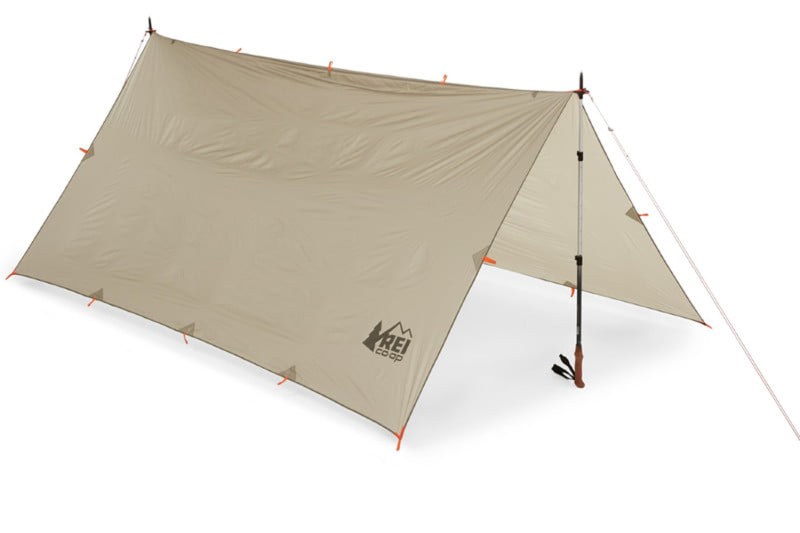 REI Quarter Dome SL Tarp
Another lightweight option that can be pitched with trekking poles. Made from coated ripstop nylon, this tarp is both waterproof and durable. With attachment loops all along the edges and center, there are a ton of different ways you can set this tarp up.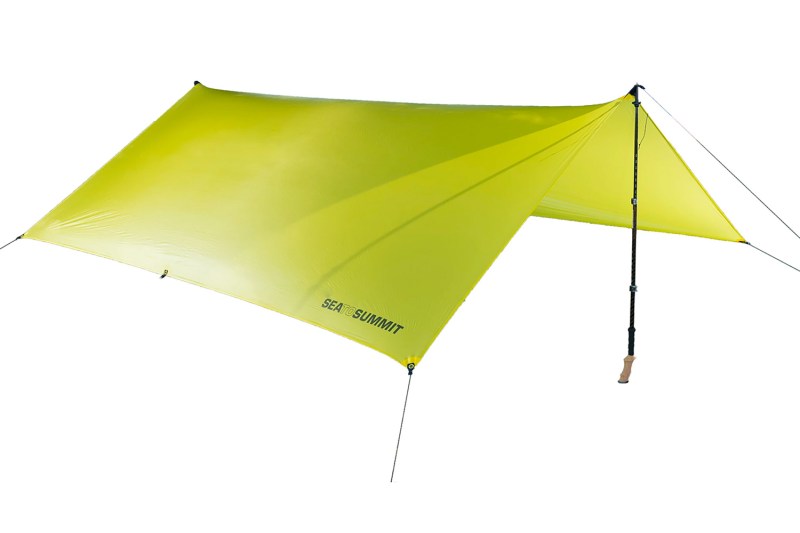 Sea to Summit Escapist Tarp
Sea to Summit's Escapist Tarp Shelter has long been a favorite tarp amongst hardcore campers in the know. As its name implies, it's purpose-built to serve as a backcountry shelter. It's one of the priciest on this list, but it's incredibly compact, practical, and versatile. There's more than enough room underneath for two minimalist campers when set up correctly.
Sea to Summit Escapist Tarp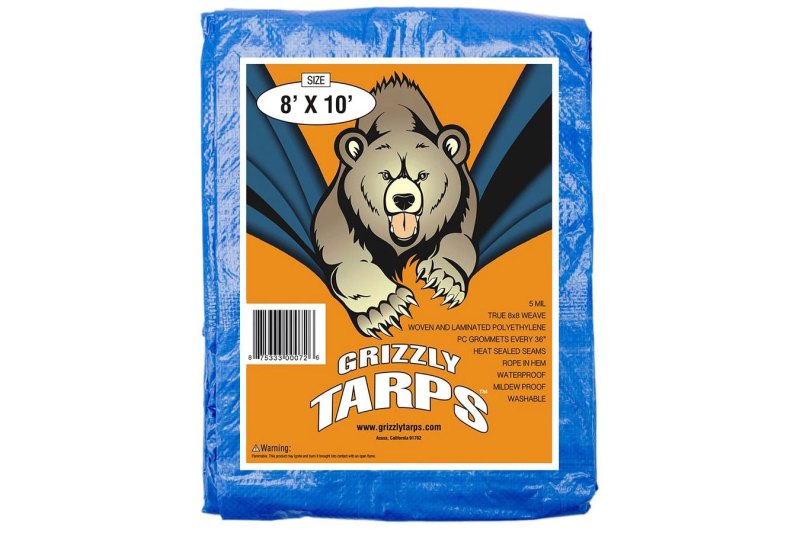 B-Air Grizzly Tarps
B-Air's Grizzly Tarp line features a composite construction of polypropylene and polyethylene. That means it's impervious to the elements, including rot, mildew, mold, water, and tearing. The design features aluminum edge grommets every 3 feet, so it's a snap to stake down or secure wherever you need it. It's also available in a wide range of sizes up to 20 feet by 30 feet and starts at under $10.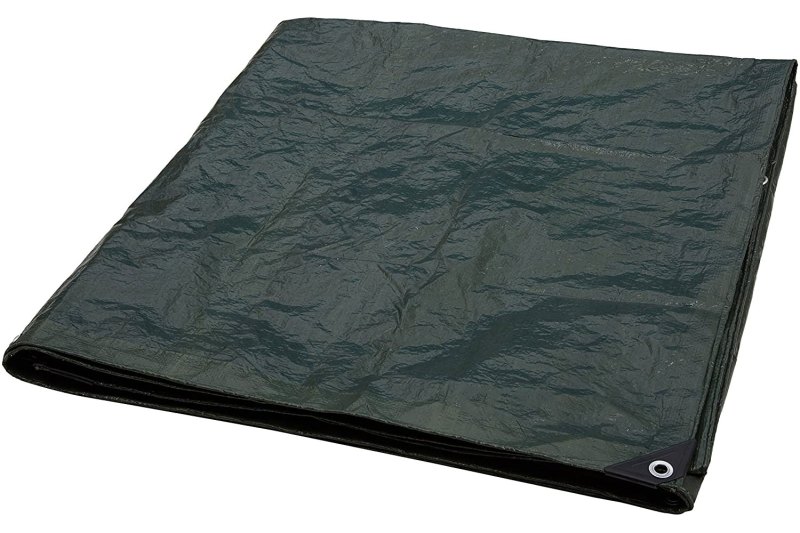 Amazon Basics Waterproof Camping Tarp
The Amazon Basics line has come a long way and now includes a long list of affordable camping supplies, socks, and throw pillows. The Amazon Basics Waterproof Camping Tarp features a polyethylene construction, so it's waterproof, durable, and lightweight at just 1.5 pounds. The 8-by-10-foot model is the most compact, or you can upgrade to the 10-by-12-foot option for a bit more room.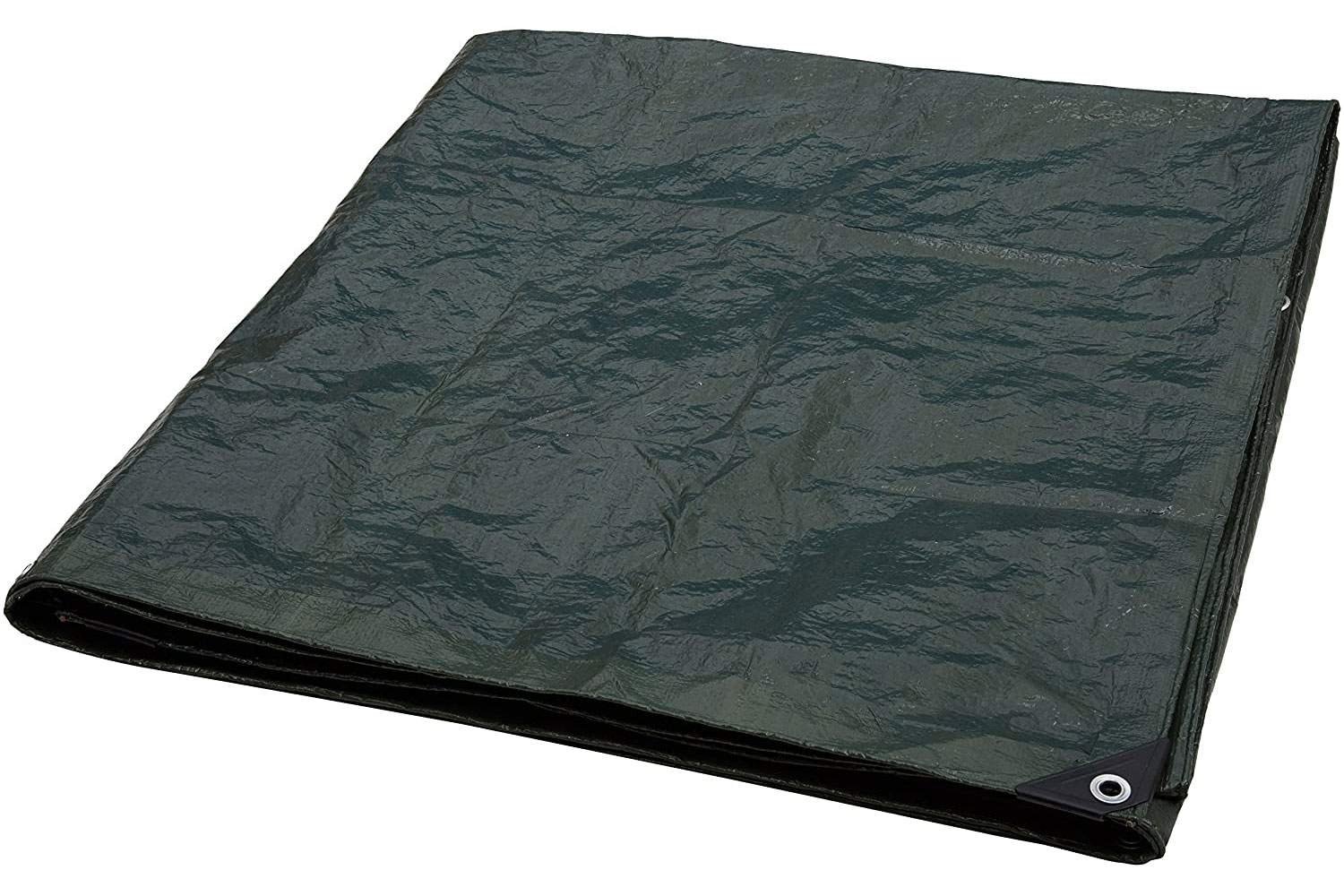 Amazon Basics Waterproof Camping Tarp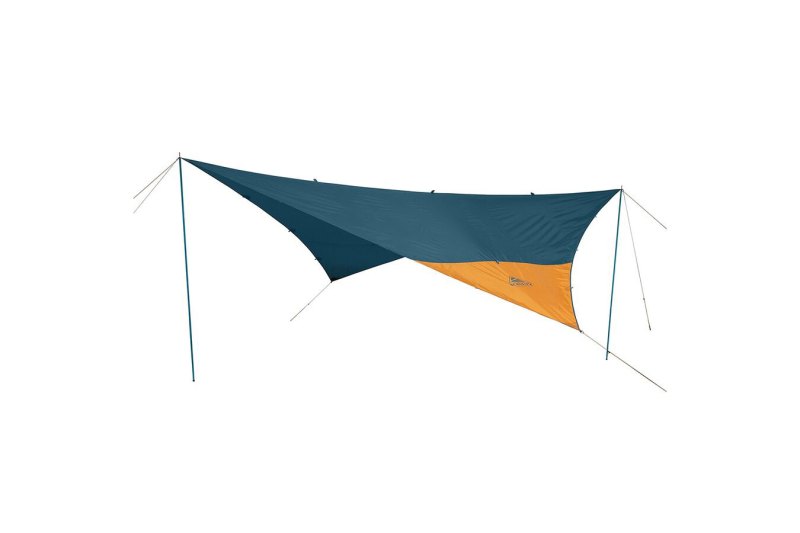 Kelty Noah's Tarp
The name suggests that Kelty's Noah's Tarp might help you survive the flood, and it's almost that good. This camping-specific tarp boasts a protective 68D polyester construction and fully sealed seams to protect you from the elements. Plus, multiple guy-out points allow for easy setup in almost any terrain.
Snow Peak Hexa Ease 1
It might seem ludicrously overpriced at more than $400. But, Snow Peak's Hexa Ease 1 is actually an integrated tent/tarp system for camping with components designed to work together. Minimalist campers can opt to pack just the tarp as an ultralight, go-anywhere shelter, or add the tent into the mix for a little more backcountry "luxury."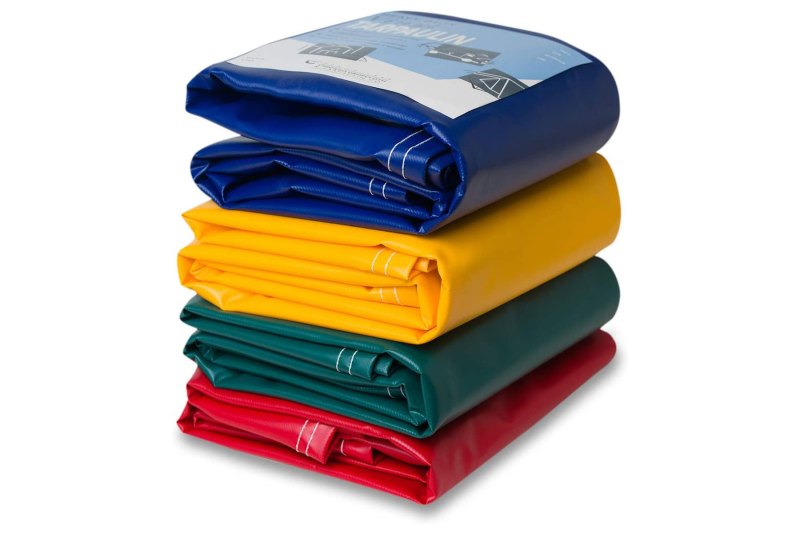 CCS Chicago Canvas & Supply Heavy-Duty Vinyl Tarp
If durability is your ultimate concern, this heavy-duty vinyl tarp from Chicago Canvas & Supply is near-bulletproof. At 10 pounds, it's hardly backpacker-friendly. But what it lacks in portability, it makes up for in military-grade utility. The 20-mil thickness means that it's virtually impervious to punctures, highly abrasion-resistant, and 100% waterproof. Use it to cover your basecamp, your truck, or the roof of your house in a pinch.
CCS Chicago Canvas & Supply Heavy-Duty Vinyl Tarp
Editors' Recommendations