Unless you ride solely with a crew of other snowboarders, you'll have had a ribbing from a skier at some point. We all know the drill, though — no matter how well we shred the resort and how hard the skiers have to work to enjoy the hill as much as we do, they'll always hold it against us that we have to sit down at the top and clip ourselves in. They'll smugly ski away from the top of the lift station, look back up with a condescending grin, and say something like, "What, sitting down again?"
What if you didn't have to endure all that? What if you could get off the lift, kick your foot into your binding, and start ripping straight away? Welcome to the world of snowboard step in bindings. Unlike conventional bindings that make you strap up each time, these are tight and ready to go at the top of each run. We have included the new step in bindings Burton has pioneered in this range, along with the more commonly seen rear-entry step in bindings for snowboards. Want to keep up with your buddies straight from the lifts this winter? Here are our top picks for snowboard step in bindings.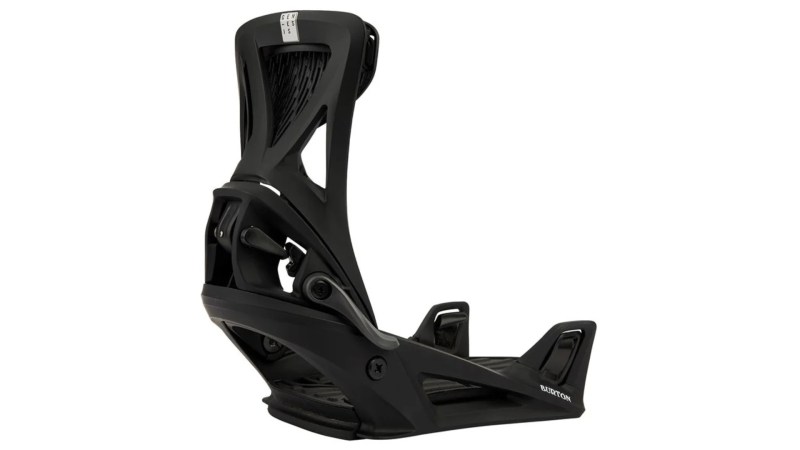 Burton Step On Genesis
There is no quicker method for attaching to your snowboard than using the Burton step on bindings. Step on snowboard bindings are looking like the future of snowboarding, and Burton is leading the charge with its range. With a heel attachment point and two toe attachment points that clip directly to your step on boots, you just step in and ride away, no buckles needed.
The Genesis is the lightweight, playful option in the Burton range. These bindings are designed to keep you riding the mountain all day with extra cushioning and response. They're all about weight and response, allowing you to make micro-adjustments on the fly to keep your ride as dialed as possible.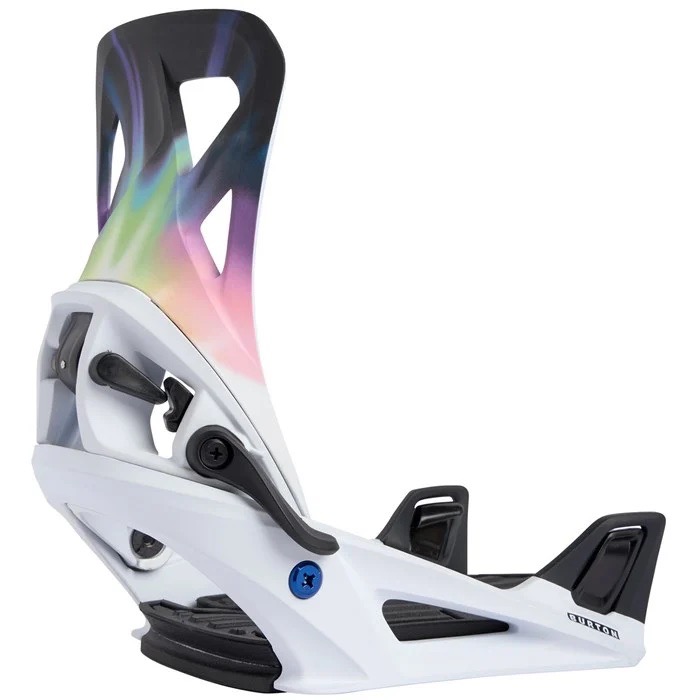 Burton Step On 2023
The Burton Step On bindings represent the entry model on the range, but that doesn't mean for a second that they won't have you shredding around the mountain. With two toe hooks and a heel connection, clipping in and out is quick and easy, so you can spend more time riding and less time sitting at the top of lifts. These robust bindings will withstand anything you can throw at them, and small tweaks to the design — like the contoured high backs and adjustable lean — mean you can maximize your responsiveness.
Step on bindings are only compatible with step on snowboard boots. Burton has updated its range for 2023 to include a wider variety of options.
Flow Fenix
I remember the first snowboard with step in bindings I ever saw. It was back in 2014 and featured a set of Flow bindings that were so chunky they looked nigh-on impossible to ride with. It's safe to say that technology has progressed a long way since those days, and the Flow Fenix is living proof of this. Risen from the ashes of its predecessors, this binding uses asymmetric baseplates to give you maximum control and edge transfer. These mid-flex, all-mountain bindings have an Exo frame strap designed to distribute pressure evenly across your foot and give you optimal control.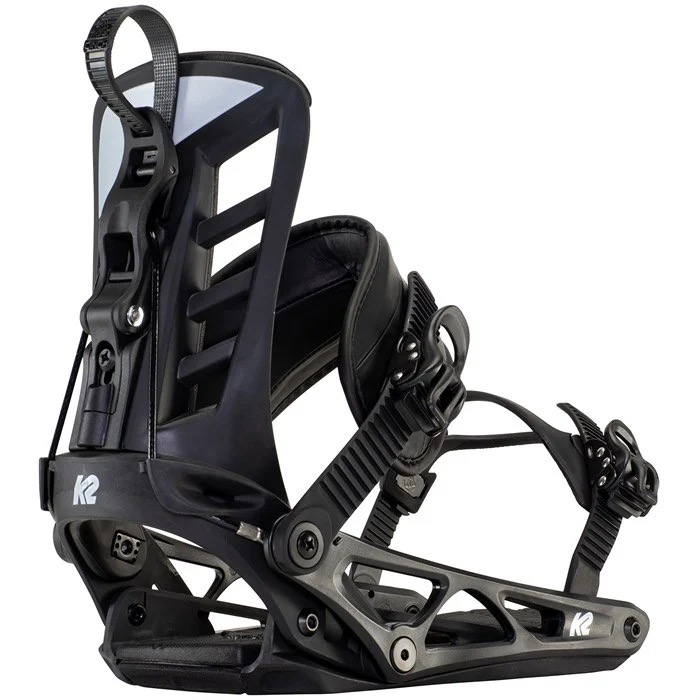 K2 Cinch TC
What more can you ask of your snowboard bindings than a set that's a cinch to get on and dependable on the mountain? K2 has always been a brand more synonymous with skiing than snowboarding, but since it started on the snowboard scene in 1988, it's made a whole load of reliable, great-to-ride boards and bindings. The K2 Cinch bindings are a rear-entry step in system with a more conventional strapping system consisting of a heel strap and a toe piece. This gives you a familiar sense of control without the need to constantly retighten your bindings. Features like the canted footbed — angled in for a more natural stance, better pop, and reduced fatigue on the mountain — help set these apart from the crowd.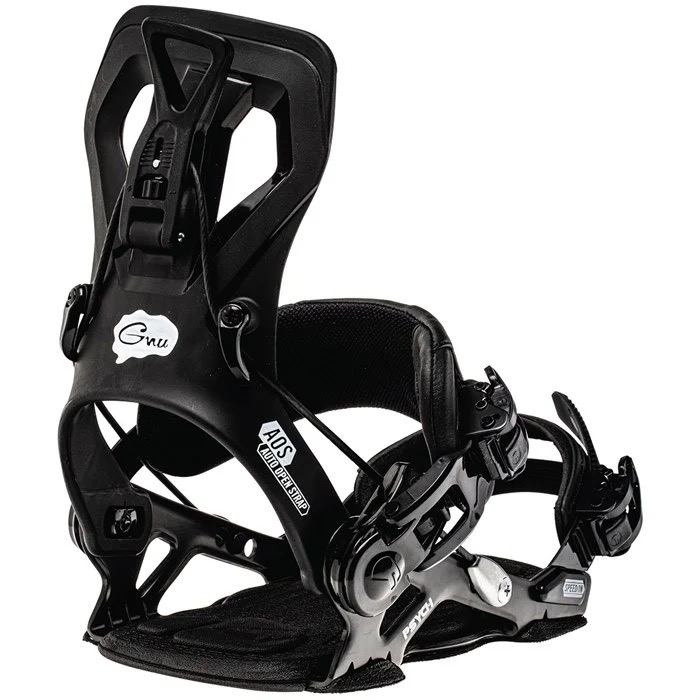 Gnu Psych
The Gnu Psych snowboard bindings are designed to make riding as straightforward as possible for beginners taking to the hill. One of the most tiring parts of any day as a beginner snowboarder is constantly pulling yourself up off the ground as you learn your turns and start to move around the mountain. It happens; we've all been there, and we all know how hard it gets. So why not take some of the strain out of the day with a step in binding? The Gnu Psych features a solid aluminum baseplate for control and dependability, as well as an extra padded ankle strap for comfort and energy-absorbing control.
Editors' Recommendations