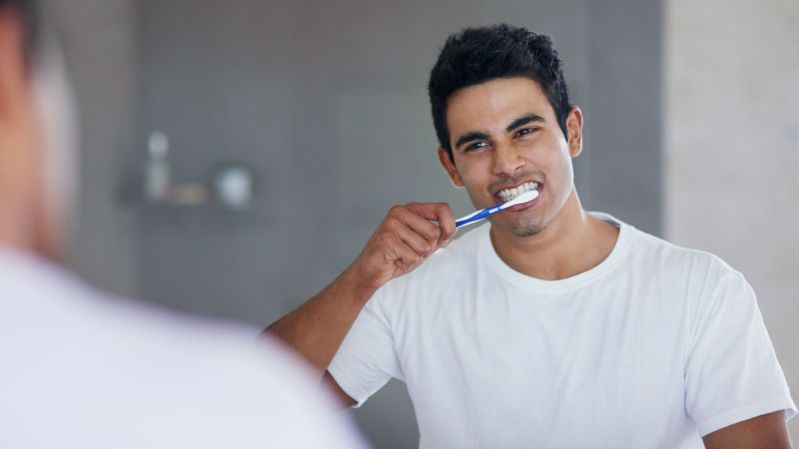 Walk into any drug store and your mind will be blown by the number of options there are for toothpastes today. Sure, we love the classics like Crest, Colgate, and Aquafresh, much like our parents before us, but sometimes we crave a little extra out of what we put in our mouths at least twice a day. Whether that be new whitening ingredients, unexpected flavors, or just a new fresh brand to try out, there are endless numbers of toothpastes to try, so why not try out a few of the different options out there that have added pizzaz, panache, and personality. These seven best toothpastes will wash your mouth, scrub your teeth, and freshen your breath all while keeping you on your sensory toes.
Marvis Wonders of the World Toothpaste – $15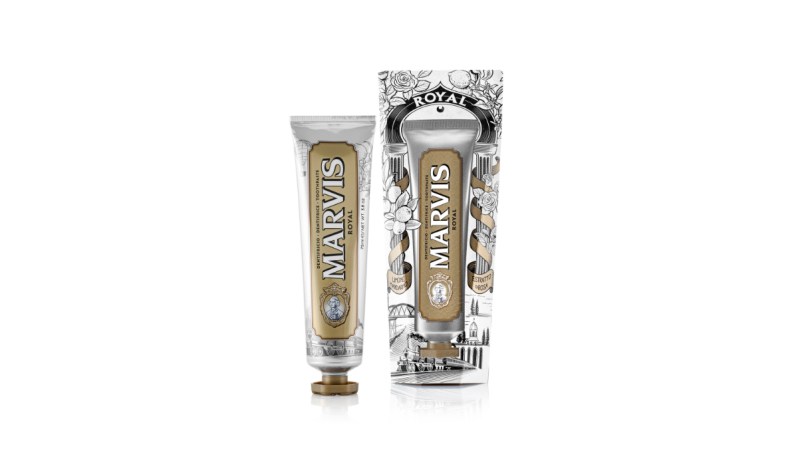 Marvis is known for their luxurious and well-curated variety of flavors. Sometimes, even a brand that can manage to make the polarizing black licorice a desirable flavor can still turn out something surprising. The Royal flavor from their Wonders of the World collection takes unexpected and incredibility delicious flavors and somehow manages to make them leave your mouth feeling fresh and clean, even though it's not your go-to mint. This toothpaste is a favorite and you'll be surprised every time you brush with it just how great it tastes and cleans.
See It
Hello Activated Charcoal Fluoride Free Whitening Toothpaste – $6
Activated charcoal is having a moment right now. We're seeing in everything from pills, to cleansers, to soaks, and more. It's an ingredient that traps toxins, and in this case, stains. Don't chew on charcoal briquettes (save them for the BBQ), instead use an activated charcoal toothpaste like this one from hello. This gets back to basics by being free of the bad stuff (artificial sweeteners and flavors, sulfates, parabens, microbeads, and triclosan) and keeps it vegan and steers clear of gluten and fluoride.
See It
POPWHITE Whitening Primer Toothpaste – $18
Sure, you can buy this toothpaste on its own and see great results, but it's best when paired with its special whitening toner oral rinse, also $18 (which we also tried). Is this going to provide you with the teeth whitening power of the strips or gels? Probably not. But it's going to give you instant results (by using purple to create an instant whitening effect by canceling out yellow) and really boost whitening over time – better than most whitening toothpastes on their own. We recommend alternating between this system and your go-to teeth whitener to help maintain a paper-white smile.
Superba! Peppermint Kick Toothpaste – $5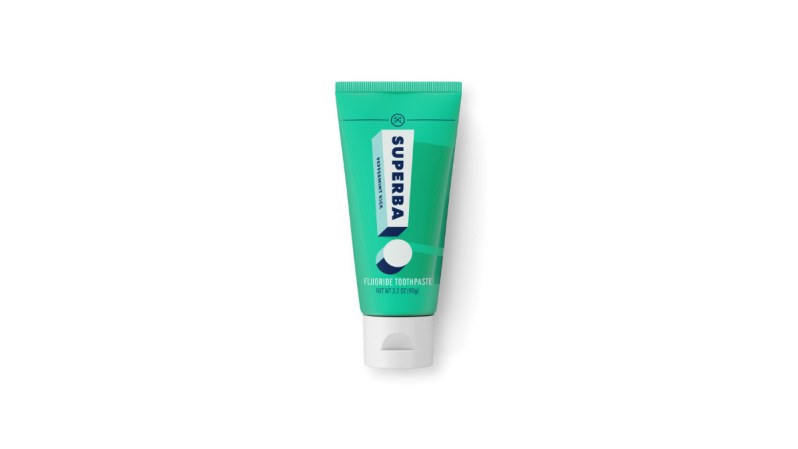 Listen, some of us opt for fluoride-free toothpastes and others of us like to go old school and keep it in our routine. For those out there who like the fluoride-clean feeling and want that extra minty bite, may we introduce you to Superba! from Dollar Shave Club. A little of this potent and powerful minty paste goes a long way, so all you need is a pea-sized amount (as in, don't cover your toothbrush from end-to-end). Add this travel-friendly-sized paste to your monthly Dollar Shave Club rotation to get all things grooming out of the way once and for all.
LIVFRESH Dental Gel – $20
We're going to be honest with you here, this toothpaste by LIVFRESH is weird — it has an unusual gel texture that comes from a pump and doesn't foam. We were skeptical at first (we try a lot of products), but this one was a pleasant surprise. After the first brush, our teeth felt as clean as we would expect from a more "traditional" foaming toothpaste and continued use never let us down. Numerous reviews state they have better dentist visits after swapping their old paste out for this one at least once a day. If a little more for dental gel means a lot less dental visits, we're game.
See It
Schmidt's Vanilla Chai Tooth and Mouth Paste – $6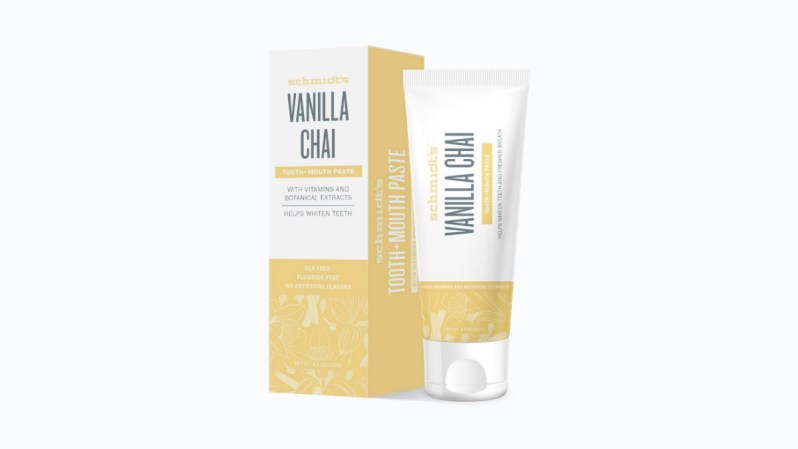 The fact that Schmidt's is a natural toothpaste is almost just an added bonus to this incredible flavor they have concocted for us all to enjoy. Not everyone likes to use exclusively mint (which they also have). Some guys like to go for something with a little different flavor, like vanilla chai. This paste is fluoride-free and packed with quality ingredients like CoQ10, goji and pomegranate extracts, organic aloe leaf juice, magnolia bark extract, and vitamin E to promote a healthy mouth. Because you can't have healthy teeth without a healthy mouth.
Lebon Tropical Crush Toothpaste – $21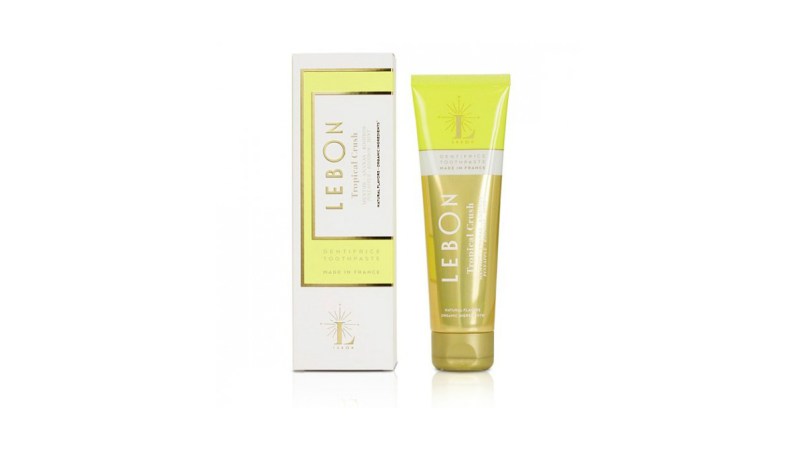 Expensive? For some, of course, but consider this the tropical vacation your teeth deserve. Boring, generic mint flavors can only be exciting for so long until you want to try something exotic. So here you have it, with Lebon's Tropical Crush toothpaste. But why is it really worth it? It's not only organic, vegan, and cruelty free, but it lacks just about every questionable ingredient (too many to list). This toothpaste still manages to knock your socks off with its flavor and its ability to deep clean your entire mouth.
See It
Editors' Recommendations