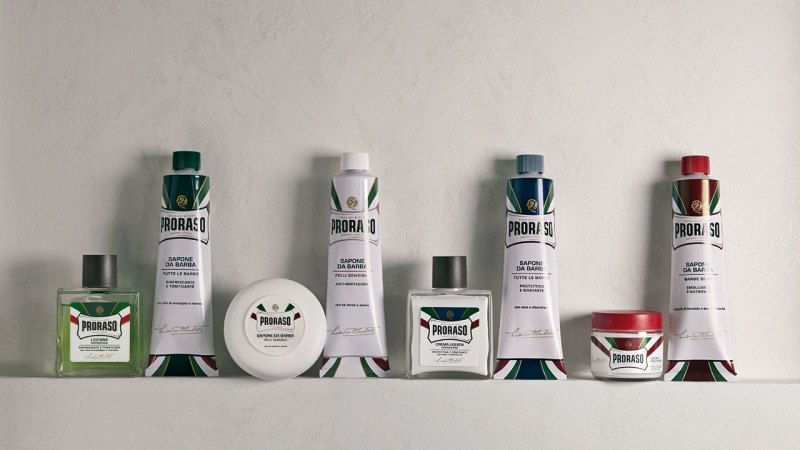 It seems like men today have forgotten, or never learned, how to enjoy their morning routine. Guys look for more blades to achieve a cleaner shave in as little time as possible. But what about the good ol' days when men went to their barber to get a hot shave because they enjoyed it? Maybe instead of a shave, they went in to get a little TLC for their beard or mustache? Men's appreciation for grooming may have dwindled in the mainstream, but for some, it's always been a way of life.
The Beginning
Founded in 1908 by Ludovico Martelli in Italy, Proraso has as rich a history as it has a shaving soap. Today, it is a fourth-generation family-owned business, and the oldest and longest-running Italian brand of shave products. It's interesting to know that the beginning of one of the best grooming companies began in distribution of foreign perfumery products. Due to that success, Ludovico gained access to a widespread network of manufacturers and distributors across all regions of Italy.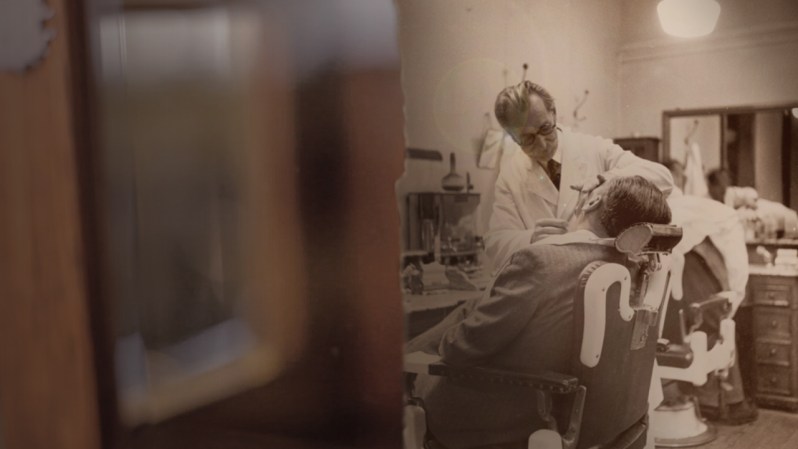 As the business grew, a dream of Ludovico's would soon come true: to produce his own products. Ludovico's son, Piero Martelli, took control of the company beginning in the 1930s and the Martellis' first original brand, Frabelia Beauty Cream, was launched. Frabelia soon became a well-rounded and well-liked skincare assortment. However, the natural shift from fragrance to grooming came quickly when Piero invented a fresh, fragranced cream to prepare skin for shaving. It was named Proraso — or "pro shave" — and thus began an Italian self-care empire.
The Growth
Once this cream — later coined a "Miracle Cream" — was perfected, Martelli family employees visited barbershops all over Italy to introduce this new, innovative product. It's no surprise that barbers and their customers fell in love with Proraso. Initially, the product was created solely for the use by professionals, but in time, Proraso managed to win a place in the hearts of Italian men.
"We have been working with barbers for 70 years now, so we consider the barbershops to be our training ground and starting point. We propose, we listen, we discuss with the barbers what's best and what can help them best do their job, and always exceed their and their clients' expectations," Stefania Martelli, head of marketing and great-granddaughter of Proraso's founder, Ludovico, tells The Manual.
By 1948, Proraso was an officially registered brand; in the 1950s, Ludovico launched his next product, a shave soap in a tube (one of our favorite shaving creams today), followed by shaving foam , and soap in a bowl . These would go on to become the concept of a complete line for wet shaving, which is still the mission of the brand today.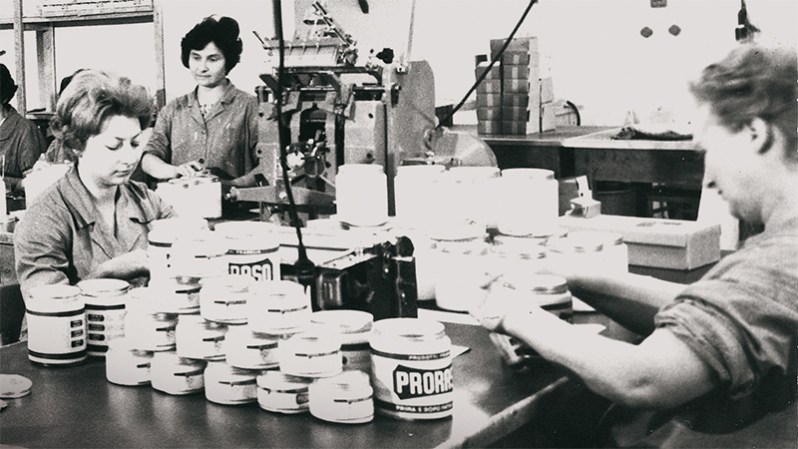 "For me, shaving is a very intimate time that every man has the opportunity to devote to himself," Stefania tells us. "In my personal life, it is linked with a very sensitive memory … I watched my father shaving while the radio was announcing the daily news, and the bathroom was full of the eucalyptus scent. The white foamy cheeks, the funny faces to help the razor cut more closely, and the precise gesture of the hand. Those minutes were a daily ritual before jumping into the day, and have always stayed with me."
In 1968, at the age of 24, the grandson of the founder, also named Ludovico Martelli, succeeded his father Piero in guiding the company. In the following years, he both grew and consolidated the products created by first Ludovico. The purchasing habits of Italians changed during the shift to large scale distribution. The products of massive, multinational companies made their way onto the shelves, but due to the loyalty of Proraso's customers, the brand was able to successfully compete with the new powerhouses at retail.
The Expansion
In 1990, Proraso moved it's headquarters to Fiesole, a suburb outside Florence, to meet the growing demand. Ludovico expanded production of the company, as well as third-party brands. Distribution of those brands, in addition to production, began in 1994, with Kaloderma, Testanera-Gliss, Erbaviva, Palette, Taft, and, most familiar to us here in the states, Marvis. The company has also been distributing Just for Men since 2001.
In 2012, the Proraso packaging got a modern overhaul that still emphasized tradition and professional quality. The most recent campaign debuted in 2013 and highlighted testimonies of elite barbers who work with Proraso products in some of the most famous barbershops in the world.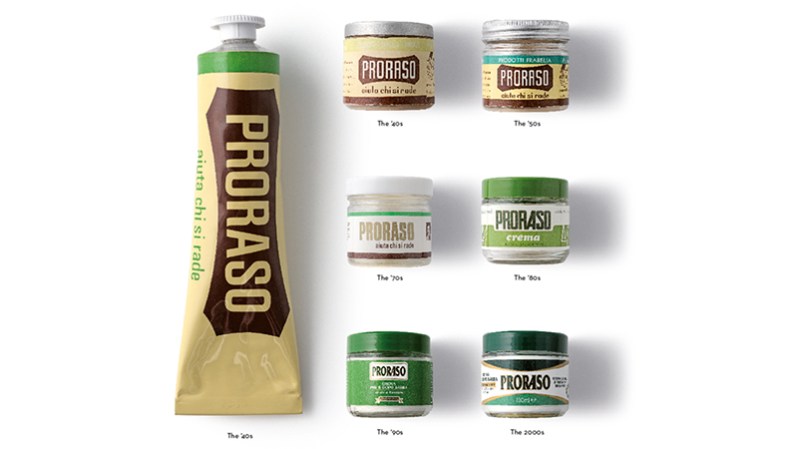 These were crucial years in the company's growth in terms of turnover and production capacity. Natural ingredients and recipes were tested, technical expertise was refined, and new consumers were approached. The variety of products and brands all share a focus on heritage, quality, functionality, and, most importantly, the relationship of trust with the customer.
The Brand Today
Proraso is the second leading brand in the pre-shave market and the first in classic shaving products; the Refreshing Shave Foam is the best-selling in Italy. The company is currently led by grandson Ludovico, and his daughters Laura and Stefania.
"We have been making shaving products for 70 years and we know what is essential to a perfect shave," Stefania elaborates. "To deliver this quality, we always practice exactly what we preach as key to a perfect shave — we select only the highest quality ingredients and we take our time. Through the years we have perfected a production method that involves five to 10 days of resting for the soap to become rich, dense, and incredibly durable when using. That is how we keep our great value for the money."
The Martelli family is working hard to allow men all around the world to embrace luxury from head-to-toe in an affordable and enjoyable way. Although Proraso is available from the biggest retailers to the smallest barber shops, the Martelli family has a special relationship with one store in particular: C.O. Bigelow in New York's Greenwich Village. Not only does the retail division carry the full assortment of Proraso and other brands, it's wholesale division, Bigelow Trading, is the exclusive distributor in the U.S.
"Proraso is an amazing brand and we are committed to telling this incredible story. As a the third generation owner of family business steeped in heritage, we are extremely proud to be the exclusive distributor of [Proraso] in America," says Ian Ginsberg, president and owner of C.O. Bigelow. "Our families share the same passion and values, and we are honored that Dr. Martelli and his daughters have given us the privilege of representing their great company."
The Collection
Proraso's first line, this renewed formula stands out for the quality of its ingredients. Refreshing and invigorating, it's suitable for all beard and skin types. With the pleasant aroma of menthol and eucalyptus, it's no wonder this collection is the brands number one seller. The shaving cream is one of our all time favorites.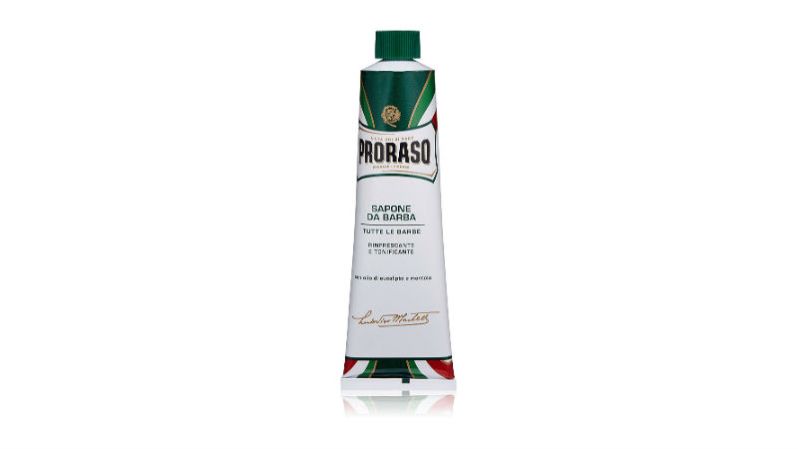 Get It
This collection is perfect for sensitive and easily irritated skin. With extracts of green tea and oatmeal, and a delicate fragrance of lime and apple, it helps prevent redness and leaves the skin soft and moisturized.
Protecting and moisturizing, the Blue line is dedicated to those who demand a close and comfortable shave. With aloe vera and vitamin E, this modern and spicy fragrance of amber and musk picks up where Green left off, providing a great shave for just about everyone, but with a deeper, warmer aroma. We especially love the aftershave balm.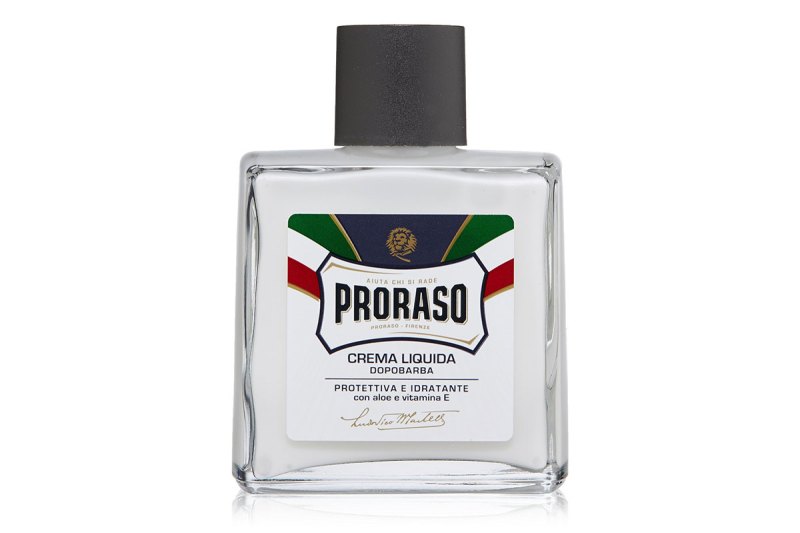 Get It
Exfoliating and nourishing, this collection is ideal for thicker, coarser beards. Shea butter softens and prepares course beards for shaving, leaving an intense but not obtrusive fragrance of sandalwood behind.
The newest from the brand, Single Blade introduces new masculine fragrances like Wood and Spice, Cypress and Vetyver, and Azur Lime in new formulations of aftershaves, beard washes, balms, oils, mustache waxes, and colognes that are a perfect way to complete a Proraso shave, or integrate the brand into a non-shaving routine. Proraso is top contender on our list of best beard oils and lends itself to a hot beard oil treatment.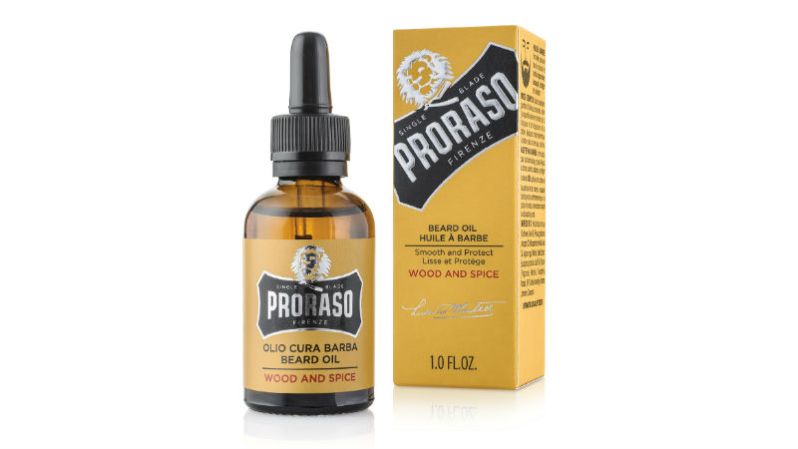 Take what you know about toothpastes and forget it. These strong, minty wonders combine tastes that take the mundane, yet necessary, act of brushing your teeth to the next sensory level. Add to that their super luxe and delicious Wonders of the World collection, and you have toothpaste that is always sophisticated in flavor, yet simple in ingredients.
The Italians have a great reputation when it comes to hair, but don't confuse that with high maintenance. The most recent addition to the Martelli family portfolio features a simple, yet satisfying shampoo and a few staple hair products that handle just about any styling need.
Get It
Note: We're going on the record here and saying this article comes from a genuine appreciation for Proraso and the brands owned by the company. We received no cash for this piece — Scout's honor.