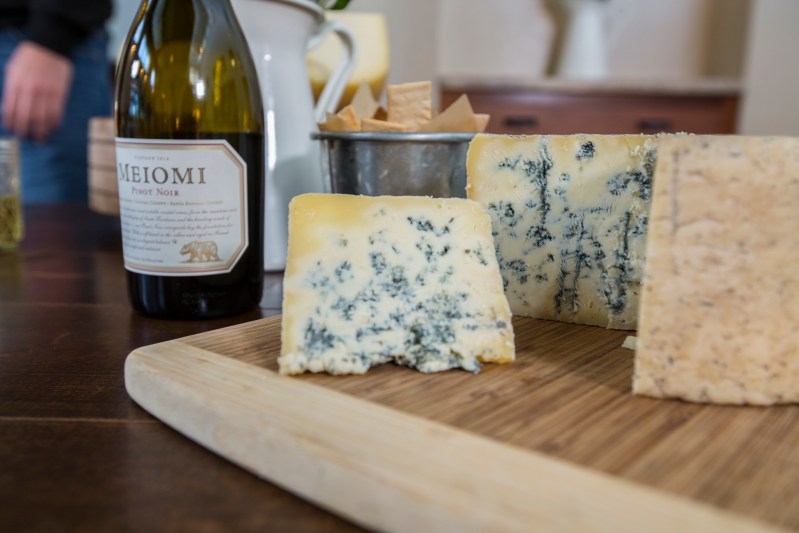 Having a date over and you want to impress her with how cultured you are? Need a raise and you heard your boss just got back from a month traveling around Bordeaux? Pairing wine with cheese—either for one person or for an entire party of people—is an amazing (and easy) way to showcase one of the most classic food and drink combinations ever. While it may seem daunting if you've never done it before, we're here to help.
We sat down with Michael and Charlie Kalish, known as The Cheese Twins, (winners of Season 7 of "The Great Food Truck Race" on the Food Network and hosts of the new show "Big Cheese") to get some quick and easy tips for how to flawlessly pair wine and cheese.
Using these wine and cheese pairing tips and tricks, you'll be getting a call about that second date or that raise in no time.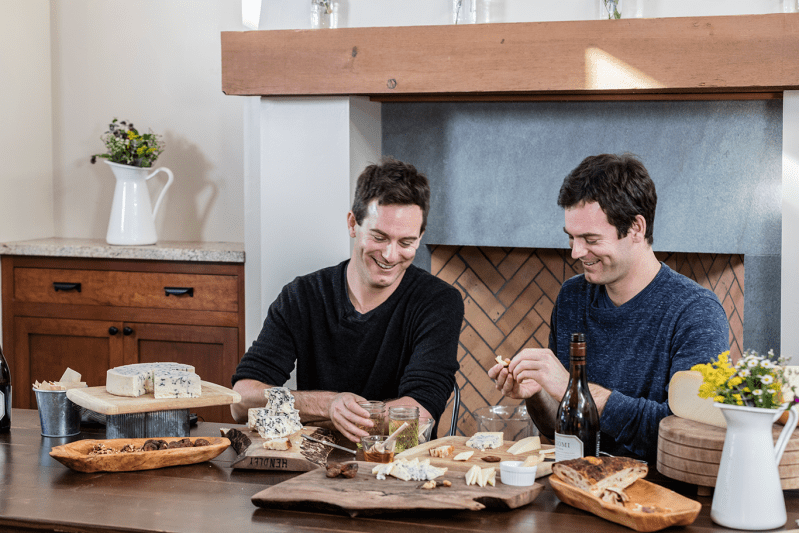 Avoid Palate Fatigue Wine and cheese are both wonderful things, but as with anything else, too much can be a bad thing. When assembling a wine and cheese pairing, you don't want too much of anything. A good number of cheeses to have for a tasting is between four and six. More than that and you'll risk palate fatigue from too many flavors over the course of the night.
Portion Size Matters Once you figure out what cheeses you'll be serving, you'll want to portion them properly to best showcases the flavors as they play together with the flavors in the wines. A good rule of thumb is to have one ounce per cheese per person. If you're hosting a party with more than four cheeses, than you'll want to divide the cheeses into slightly smaller proportions, again to avoid palate fatigue.
Like Equals Like A good way to think about how to pair a wine with a cheese is remembering the phrase "like equals like." That is, if you have a characteristic in the wine, such as creaminess or buttery mouthfeel as you would in a Meiomi Chardonnay, you want to find a cheese that has similar characteristics, such as brie. Another great pairing would be a fruity wine such as Meiomi Pinot Noir with a sweet and nutty Gouda.
Pick a Variety A surefire way to impress anyone with your choices for wine and cheese pairing is to do your homework beforehand (and perhaps spend some time talking to the cheesemonger in your local store) and preparing a spread that features both cheeses that your guests will recognize, as well as one or two that are new to them. This way, you help them to learn more about the world of pairing wine and cheese while also giving them something to fall back on in case one of the new choices doesn't line up with their palate or preferences.
Don't Forget Your Nuts When pairing wine and cheeses, it's important to make sure you've got some other things to go with the stars of the show. Little snacks like nuts and fruits are great complements the wine and cheeses, and really help certain flavors in both to shine.
Editors' Recommendations