As Jon Taffer's TV lineup has shifted from failing bars to failing marriages, his Bar Rescue empire is growing into a line of cocktail mixers.
The Taffer's Mixologist line of pre-made cocktail mixes was made in collaboration with Brian Van Flandern, and founded with Launched.LA co-CEOs Sean Kane and Jay McGraw and CFO and COO Jennifer Pullen.
Using years of experience which have seen Taffer open or relaunch more than 800 bars and restaurants, Kane said the line of cocktails falls into Launched.LA's goal of creating "next-gen lifestyle brands." With Taffer's name, Kane said, comes a standard of quality. Taffer is currently in his sixth season of Bar Rescue on the Paramount Network.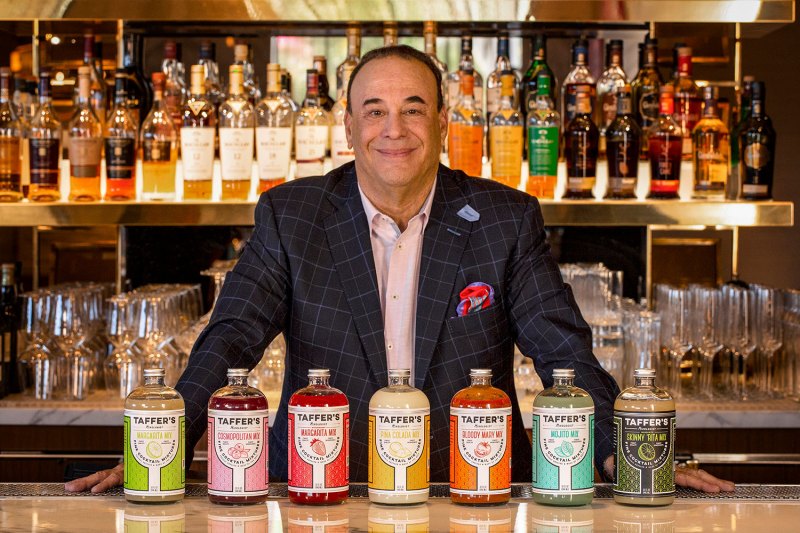 The line of Taffer's cocktail mixes includes: Bloody Mary, Cosmopolitan, Margarita, Mojito, Pina Colada, Skinny Margarita, and Strawberry Margarita. The mixers are made without preservatives and primarily feature ingredients found right in the kitchen, like the Cosmopolitan's purified water, lime juice, cane sugar, cranberry juice concentrate, citric acid, and monk fruit — plus vegetable juice for color and stevia leaf extract. The mixers all fall below 100 calories (sans booze), ranging from the Skinny Margarita clocking in at 30 calories to the Pina Colada's hefty 80 calories. (A shot of liquor hovers around the 100 calorie per ounce mark.)
"We wanted a product that was not only delicious, but an authentic premium experience," Taffer said. "That can only be accomplished by using high quality, natural ingredients. As important as what goes into our mixes, is what we did not add: no artificial preservatives. Not only does that create a better taste profile, but we also used healthy ingredients like monk fruit to deliver a product that has amazing flavor and is lower in calories than some other brands."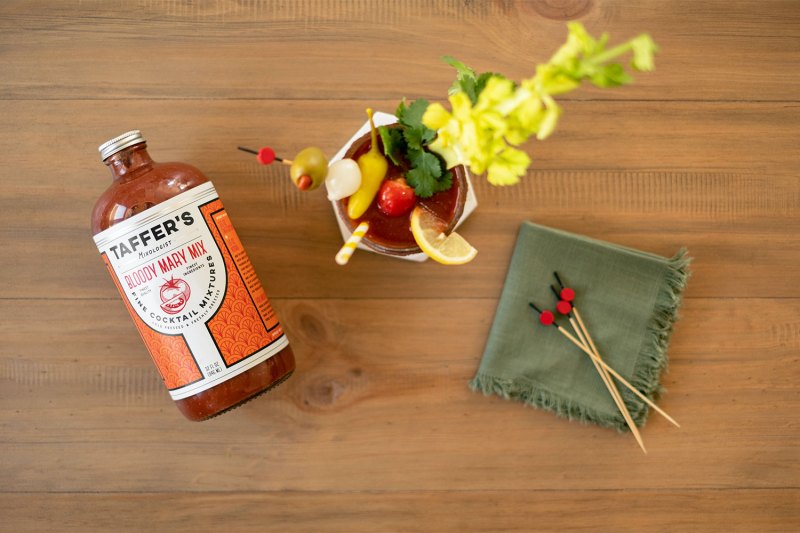 Taffer worked with Van Flandern going over "hundreds of variations of flavor profiles," to find the right mixtures. The mixers are simple to use: "mix, shake, and savor."
"The key to making the perfect craft cocktail is fresh ingredients, quality spirits, and balance," Van Flandern said. "The latter requires experience, skill, and time. It takes extensive training and education to make a recipe taste consistently great. Taffer's mixers have been meticulously balanced and use fresh quality ingredients. Your cocktails will taste consistently delicious every time. It's like having an experienced mixologist in your own home."
Taffer's Mixologist are available in-store at retailers across the U.S., including Walmart, for a suggested retail price of $6 for the 32-ounce bottle, which yields 9-13 servings. While some of these cocktails are easy to make, sometimes it's easier to just pour and enjoy.
Editors' Recommendations