With recent release of Justice League, and the preceding hits of Thor: Ragnarok and Guardians of Galaxy Vol. 2, the flood of superhero movies has shown no sign of slowing. From their humble origins in 10-cent comic books to their new multi-million dollar cinematic adventures, these costumed crusaders have made a huge impact on our popular culture. The iconic themes of capes and masks have spilled over into the world of craft beer as well. So whether you're a fan of the Avengers or the Dark Knight, there's a superhero beer out there to quench your super-sized thirst.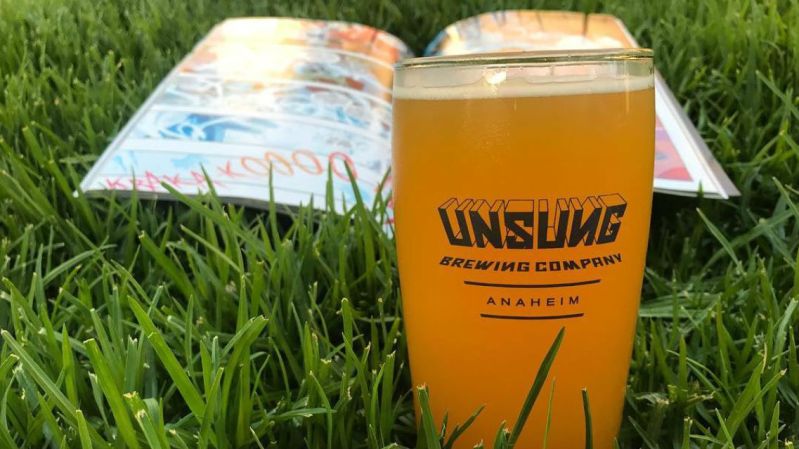 Unsung is an Orange County, California brewery that has baked its love for superheroes right into its identity. All of its beers feature "backstories," and these the branding elements evoke the Golden Age of comics while also honoring real-life heroes through philanthropic efforts. With beer names like Buzz Man and Propeller-Head, you know they are true fans. Unsung's founder, Mike Crea, is a self-professed Spider-man guy, in case you were wondering.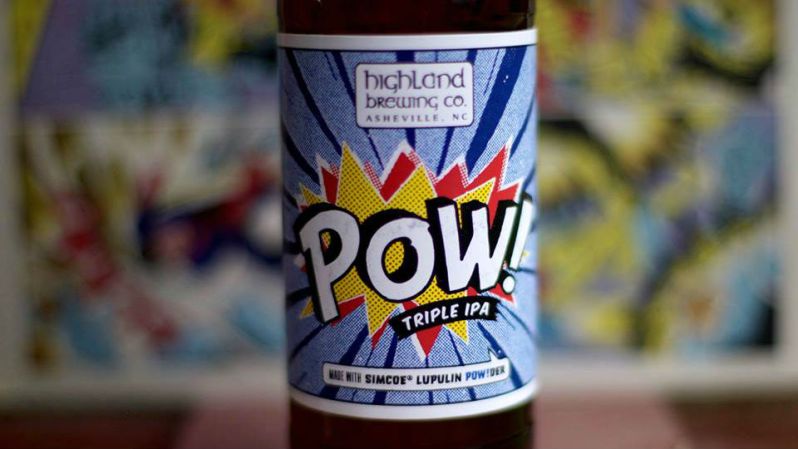 Pow! from Highland in Asheville, North Carolina, is a rollicking adventure for hop lovers. Coming in at a huge 10.5 percent ABV and 90 international bitterness units (IBU), this hulking Triple IPA has a sweet, sticky bite that is accompanied by a dry, floral sidekick. The label art is all about the sound effect bubble with a retro-inspired Benday dot feel.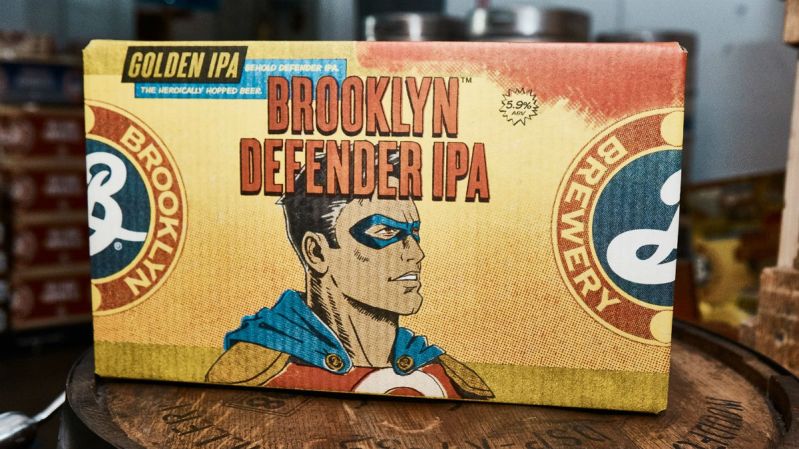 The official beer of New York Comic Con, Defender is "heroically hopped" and features the combined superpowers of Amarillo, Simcoe, Cascade, and Centennial hops. The domino-masked vigilante on the label is reminiscent of the classic crime-fighter, The Spirit.
When you max out a beer on Galactic and Warrior hops, calling it Intergalactic Warrior makes perfect sense. However, creating your own G-Force style character for the label art is taking it to the next level. Nice work, Toppling Goliath (you can find this brewery in Iowa).
Massachusetts-based Clown Shoes is the home of irreverently illustrated beer labels that often feature luchadores, unicorn-dragon hybrids, and, of course, superheroes. While the retired Supa Hero IPA is hard to come by, there are several other Clown Shoes beers for comics, sci-fi, and fantasy fans to try, including Galactica, Space Cake, and Aurora Orangealis.
Feature image courtesy of The Brooklyn Brewery/Facebook.
Editors' Recommendations