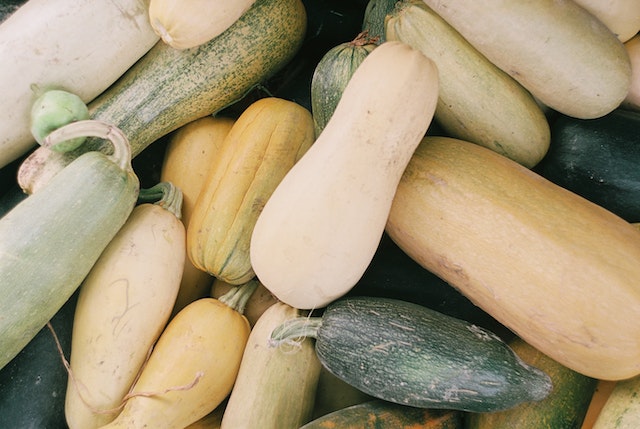 Named spaghetti squash for its spaghetti-like texture, spaghetti squash is a vegetable that offers tons of health benefits, yet many people often forget about it. As you walk through the grocery store, do you tend to gravitate toward the same vegetables every time?
Veggies such as broccoli or spinach are "go-to" vegetables for many shoppers, especially since they require minimal effort to cook. But don't shy away from cooking spaghetti squash — a veggie that is simple to cook, that tastes delicious, and is high in nutrients.
Spaghetti squash is a perfect lower-carb substitute for classic noodles or high-carb vegetables, making it an excellent choice to help you shed a few pounds. Perfect for fall and winter dishes, don't pass by this vegetable on your next grocery run. Below, we'll dive into everything you need to know about spaghetti squash nutrition and how to incorporate it into your meals.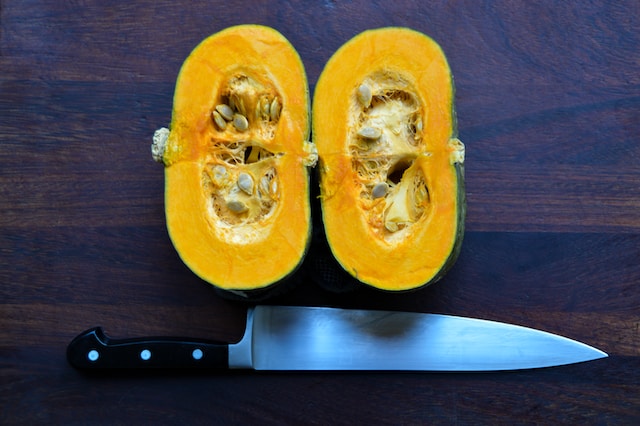 About spaghetti squash and its taste
Spaghetti squash is a large oval vegetable that comes in many varieties. Each variety may differ slightly in color, but most have an off-white to orange-tinted color on the outside. The outside of spaghetti squash is thick and hard, however, when cooked, the inside contains lots of "flesh" that closely resembles spaghetti. In addition, the center of the vegetable contains many seeds, which you remove and don't consume.
In some ways, you can think of this vegetable as similar to pumpkin or zucchini. But don't get spaghetti squash confused with butternut squash, which contains more of a creamy inside instead of a spaghetti-like texture.
The taste of spaghetti squash is often described as mild, with a slightly nutty, smooth flavor. The mild flavoring of spaghetti squash makes it an excellent, versatile vegetable to use in a variety of dishes and cuisines. When prepared properly, this delicious vegetable can be used as an enjoyable alternative to noodles, great for those on a ketogenic or low-carb diet.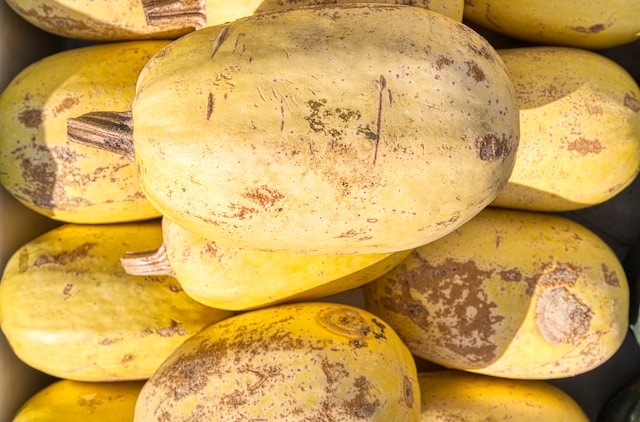 Spaghetti squash nutrition
Although this veggie is often forgotten, spaghetti squash is packed with great nutrients. Spaghetti squash is considered a nutrient-dense food, which means it contains a high amount of nutritional value yet very few calories. Since this veggie is low in calories, low in sugar, and low in fat, it's one of the most versatile vegetables for people with varying nutritional needs. Plus, it's a great fall and winter vegetable to incorporate into healthy holiday dishes for Thanksgiving, Christmas, and New Year's.
One cup of cooked spaghetti squash contains:
42 calories
1 gram of protein
0 grams of fat
10 grams of carbs, with 2.2 grams of fiber
2 grams of sugar
One of the reasons that spaghetti squash is so low in calories is because of its water content. About 90% of the vegetable is made up of water, an ideal trait for a low-calorie veggie. Due to the high water content, most recipes recommend salting spaghetti squash after slicing but before cooking. Salt helps draw moisture out of the vegetable, helping ensure your noodles aren't left soggy or mushy.
Although the carbs in spaghetti squash and calories are low, the veggie contains an amazing amount of vitamins and minerals. Some nutrients found in spaghetti squash include:
Vitamin C (6% of DV in 1 cup)
Vitamin B6 (9% of DV in 1 cup)
Niacin (8% of DV in 1 cup)
Manganese
Potassium
Other spaghetti squash benefits
Another great reason to consume spaghetti squash is for its antioxidants, which can help promote overall improved health and assist in the fight against oxidative stress in the body. One antioxidant it contains, known as beta-carotene, is responsible for its orange and yellow hue. When consumed, beta-carotene can help protect our body's cells from DNA damage. Incorporating foods into your diet that are high in antioxidants, such as spaghetti squash, might even help reduce the risk of developing chronic diseases such as heart disease.
The fiber content found in spaghetti squash is also great for promoting a regular GI tract. Each 1-cup serving of spaghetti squash will help you get about 8% of your daily fiber needs. Fiber is not only important for good gastrointestinal health but also helps keep you fuller for longer.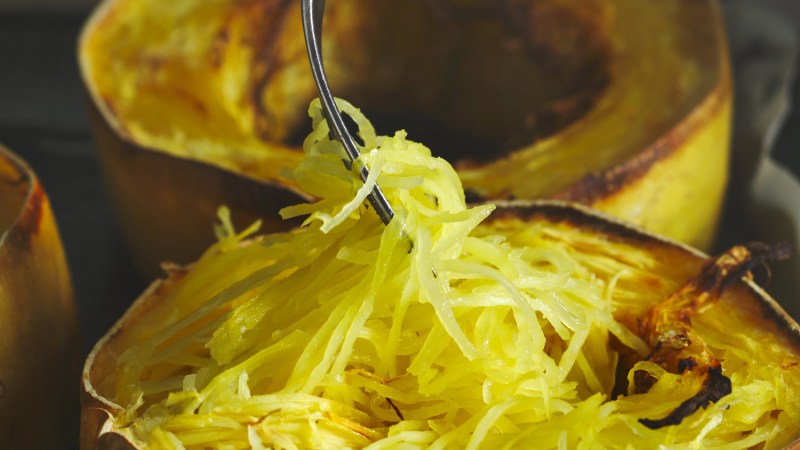 Methods of preparation
One of the most common and effective ways to prepare spaghetti squash is by baking it in the oven. After slicing it length-wise, place each half face down on a standard baking sheet. At this point, you can cook the squash as-is or drizzle it with olive oil before cooking.
After cooking for about 25 minutes at 400 degrees Fahrenheit, the inside of the squash will become soft. At this point, it's easy to scrape out the inside "flesh" by using a fork. From here, you can season or flavor the spaghetti squash however your recipe calls for. An alternative to the oven-cooking method is to use an instant pot, which can cook your spaghetti squash fast if you're in a rush.
Once you get the hang of cooking this veggie, you'll find so many great spaghetti squash recipes to try. Nearly any dish or meal prepared with noodles can be adjusted to use spaghetti squash instead! There are also a ton of great stuffed spaghetti squash recipes and casserole recipes that incorporate this versatile vegetable. Give all these methods a try to find your favorite.
Editors' Recommendations