There's a new member of the international brandy family, and its name is Singani. Hailing from the high elevations of Bolivia, the grape-based spirit just received formal recognition here in the States. This begs the question: How is it different from cognac, calvados, or armagnac?
Singani dates back to the 16th century and is Bolivia's national spirit. It's an eau-de-vie, or brandy liquor, made from white grapes (muscat of Alexandria) grown at extremely high elevations. Unaged, the resulting clear spirit is pure and balanced, displaying dried fruit and spicy notes.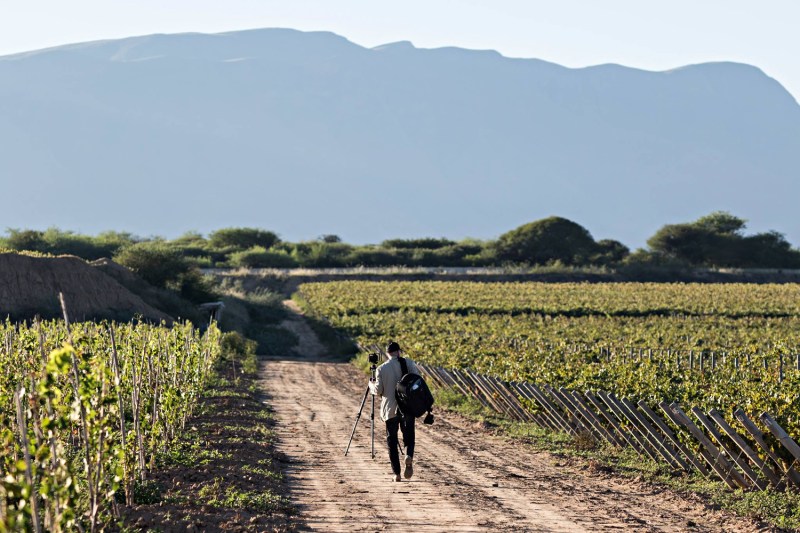 It officially went down in late January, when the feds (more specifically, the TTB) acknowledged the uniqueness of the spirit. The eight-year process saw director Steven Soderbergh, a lover of the drink and founder of Singani 63, get involved.
On the surface, the move celebrates a distinctive product modeled after brandy but very much its own thing thanks to the power of terroir, but there's more to it all.
The big-name director was introduced to the spirit while shooting Che in 2007. He fell for the liquid but could not find any outside of Bolivia. That led to Soderbergh starting his own brand (made in Bolivia, as is required) and pushing for the formal and geographical recognition the spirit now enjoys. The production is handled by Casa Real Distillery.
There's more to the new recognition too. While the US will honor Singani as a one-of-a-kind Bolivian product, Bolivia has agreed to do the same with bourbon and Tennessee whiskey. This opens the door for some potentially substantial trade opportunities and economic development in either direction. For the curious imbiber, it brings a new toy to test out, kind of like American single malt or pinot noir from the wildly unique Mount Pisgah AVA in Willamette Valley wine country.
It's not easy to get stuff from Bolivia, and that's part of the reason Singani is just now being recognized here. So much of what's produced in the high country of this landlocked South American nation stays there. But, like the emerging category of Bolivian wine, Bolivia's famous spirit is finally making waves abroad, so let's take a closer look at the stuff.
How it's made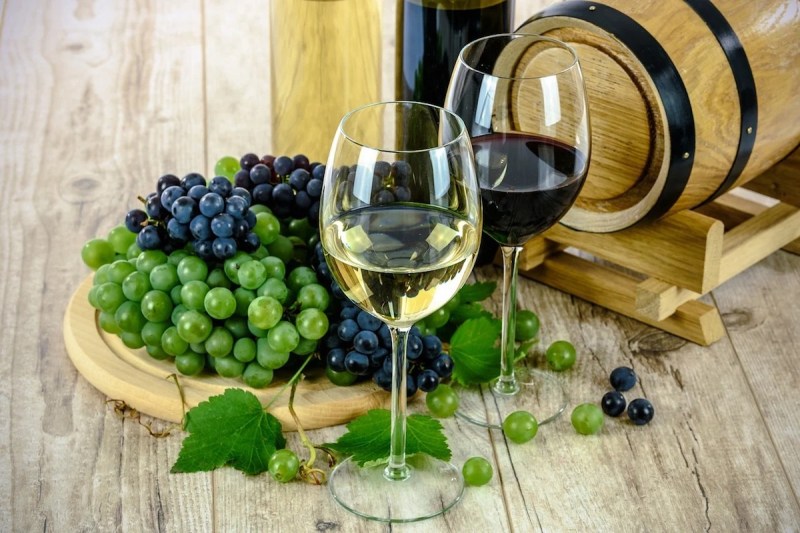 The white muscat grapes are grown way up high, at a minimum elevation of 5,250 feet, where it is hand-picked. Essentially, a raw wine is made by way of fermentation. The resulting liquid is twice distilled in a cool still to hang onto the highly fragrant nature of the grape must. The liquid then rests in copper pot stills for six months before being bottled. Unlike most whiskies or cognac, Singani is not aged in wood, meaning it retains its original aromatic profile as well as its light color.
Production is pretty stratified at the moment, with a few large producers that manage to get their product throughout Bolivia and, in some cases, beyond. There are smaller, more regional producers as well, on top of the really small, garage producers that make the drink, or some version thereof, for home consumption. With the new recognition, look for American industry types to sniff out new producers and bring more versions of Singani to our aisles and shelves.
How it's different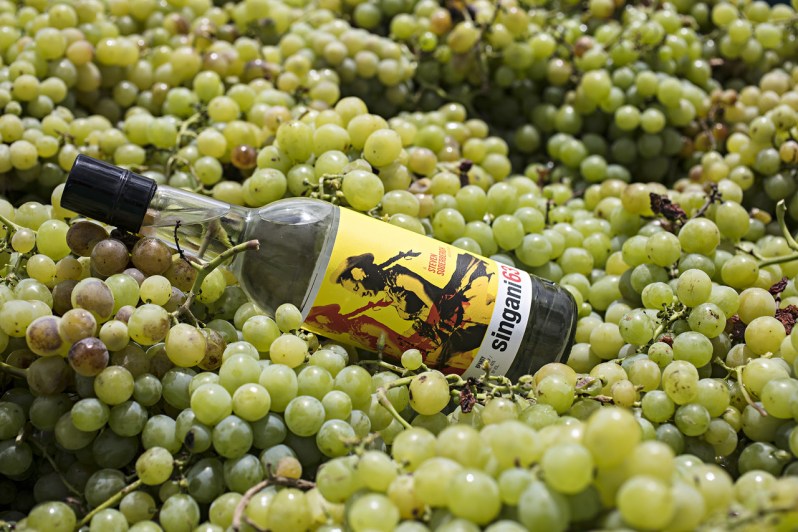 Again, it's all about purity here. Without any barrel regimen, the Singani is essentially just the direct product of yeast, grapes, fermentation, and distillation. Think of it as an intense white wine you can enjoy out of a snifter, one small sip at a time. While a bit like pisco and a distant relative of moonshine, Singani is very much its own thing, as the versions that are formally bottled under that name have to be made with a specific grape in a specific manner; there are higher-octane homespun versions, but those aren't sold commercially. It tends to be subtly sweet, with floral and earth notes mingling beautifully. Many credit its unique aroma and flavor to both the process and the nature of the vineyard, with its very specific soils set in the thin mountain air.
How to enjoy
In Bolivia, it's often drunk neat, especially during holidays, birthdays, and get-togethers. Increasingly, bartenders have been mixing with Singani, using it like they might a brandy or grappa. It does well mixed into tea, and it's also great in tropical cocktails that emphasize flavors like banana, ginger, or passionfruit.
To really get a feel for the stuff, we suggest trying it at room temperature on its own, preferably in a glass that's large enough for you to really get your nose in there and take it all in. As the folks at Singani 63 suggest, it can play a wonderful role in riffs on classics like the Ramos Gin Fizz, Paper Plane, or even a Bloody Mary.
The recent recognition of Singani is great news for intrepid drinkers. It's also great news for producers, as the legislation protects the Singani name and ensures that when consumers see that name at the bottle shop, that's exactly what they're getting. So get out your favorite glasses, hunt a bottle down, and start playing around with this classic Bolivian beverage.
Editors' Recommendations