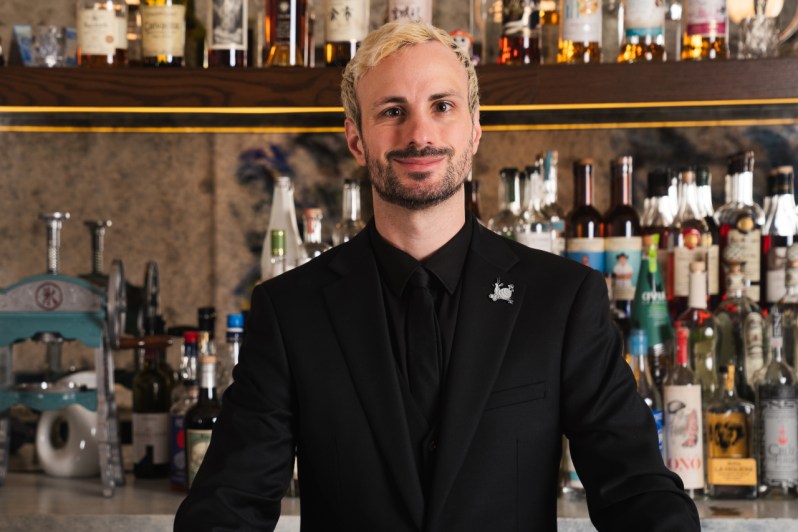 If you're looking for some truly one-of-a-kind cocktails, look no further than drinks inspired by the fiction's most famous detective — Sherlock Holmes. At Claudia in Chicago, a Michelin-starred restaurant, cocktail manager Terence Shapcott has created a line of whimsical cocktails, all with a Sherlock Holmes twist.
With drinks that feature ingredients like dried scorpions, riboflavin vitamin B2, bone marrow, smoked red herring, and Sichuan peppercorns, expect the unexpected for these cocktails. Simply put, these are some of the most inventive cocktails anywhere in the world. Shapcott shares his recipes below.
The Adventure of the Speckled Band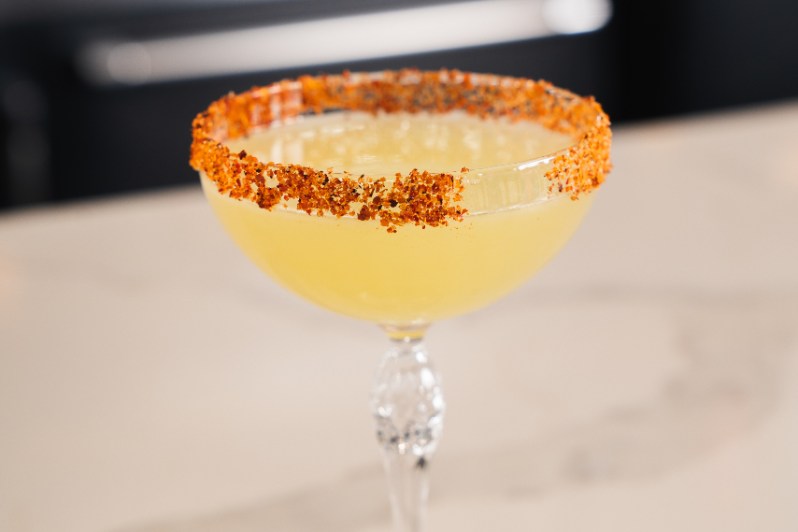 Claudia actually uses a Tajin-inspired blend that features scorpions on the rim. However, store-bought Tajin is also excellent.
Ingredients:
1 ounce La Venenosa Raicilla Tabernas
1/2 ounce Flor del Desierto Rattlesnake Pechuga Sotol
1 teaspoon of La Venenosa Sierra del Tigre Raicilla (Orange Label)
3/4 ounce Sudachi Su Juice
1/4 ounce kiwi juice
1/4 ounce coconut water syrup
Method:
Add all ingredients into a cocktail shaker with four to five 1-inch cubes.
Shake for about 15-20 seconds. Then double strain with a Hawthorne strainer and a bar fine mesh strainer into the coupe.
With a dropper, drop three drops of Argumato Blood Orange Pressed Extra Virgin Olive Oil.
For the kiwi juice, feel free to juice with a centrifugal juicer. If you do not have one, feel free to either blend on high or hand-press juice. Whichever way you juice, make sure to strain through a fine mesh strainer.
Claudia sources sudachi su through Rare Tea Cellar in Chicago. Feel free to check with your specialty or Japanese stores for availability. If you are unable to find any sudachi juice, you can substitute it for lime juice. Claudia also sources out Argumato Blood Orange Pressed Extra Virgin Olive Oil from Rare Tea Cellar, but it is sold in other shops and online.
The coconut water syrup is treated juice like a simple syrup. Claudia creates its syrups by measuring weight instead of volume. However, if you do not have a scale, then measure by volume. In a pot, add equal parts coconut water and white sugar heat under medium heat and stop once boiling begins. Let cool and make sure to stir throughout the process to integrate the sugar and prevent burning.
The Hound of Baskervilles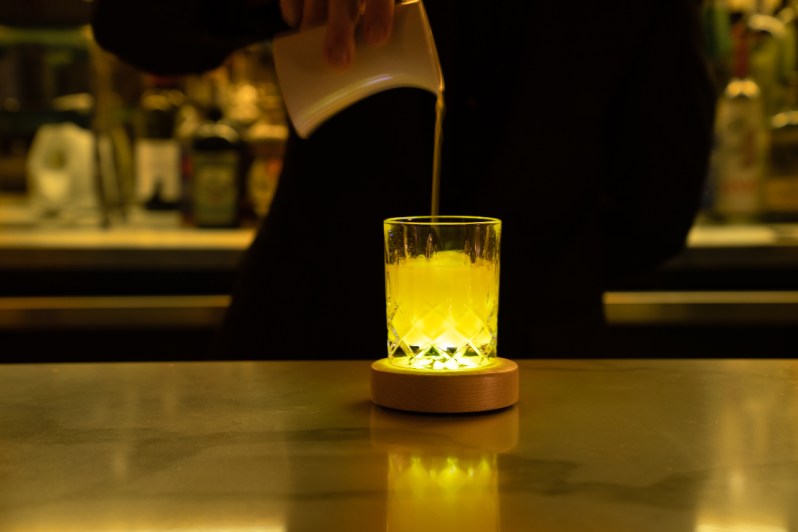 This glow-in-the-dark cocktail is a treat for the eyes and tastebuds.
Ingredients:
1 ounce Three Fingers High 12 Year Canadian Rye Whisky
1 ounce Kilchoman Machir Bay Peated Single Malt Scotch
3/4 ounce lemon juice
1/2 ounce plantain syrup
1 teaspoon of riboflavin (vitamin B) syrup
1 teaspoon of Hellfire Bitters
Method:
Add all ingredients to a cocktail shaker with four to five 1-inch cubes.
Shake for about 15-20 seconds. Then double strain with a Hawthorne strainer and a bar fine mesh strainer into a rocks glass with one large clear ice cube. The clearer the ice cube, the more the cocktail will glow.
You will need to purchase a UV black light coaster. Claudia purchased theirs from a party supplier online and then had a local fabrication business, Mahar Fabrication Studio, create custom maple casings around our coasters.
Place the finished cocktail on the coaster, and it will glow. For an added touch of suspense and awe, strain the cocktail into a carafe. Place the rocks glass with the ice on the UV coaster and slowly pour the cocktail from the carafe into the rocks glass. The dimmer the lights are, the greater the glow-in-the-dark effect.
Make sure to strain your lemon juice to remove all that pulp for a smoother and more presentable drink.
For the plantain syrup, add 200 grams of chopped plantains (no husks), 5 grams of orange zest, a pinch of cinnamon, 500 grams of water, and 500 grams of white sugar to a pot. Bring to a boil, stirring throughout to dissolve the sugar. Blend the plantains, then return to the pot simmer on low heat for 10 min. Turn off the heat, let cool, then fine mesh strain. Store in the refrigerator.
The riboflavin or vitamin B2 is going to allow the drink to glow under black light. Add 25 grams of riboflavin powder to 400 grams of water and 400 grams of syrup to a pot. Bring to a boil, then turn off the let heat and let cool. Make sure to stir throughout to dissolve the sugar. Once cool, store in the refrigerator.
Hellfire Bitters
Ingredients:
2 chopped jalapeños with their seeds
7 cracked arbol chiles
1/4 teaspoon black peppercorn
1/2 teaspoon crushed red pepper
1 teaspoon crushed Aleppo pepper
3 cilantro sprigs
5 grams oak wood chips
450 grams Everclear
Method:
In a mason jar, add all ingredients. Let sit for five days. Agitate each day by gently rolling in the mason jar.
Add 250 grams of still water. Let sit for two days. Still, agitate each day.
Fine mesh strain, then coffee filter strain.
Editors' Recommendations