As seltzer dominates coolers this summer, breweries are falling in line and making their own variations, with some standing out more than others. One such is Schlafly's Mead Spritzer.
The St. Louis brewery's product hasn't hit packaged distribution yet, but the experimentation is going well and lead brewer Jared Williamson is excited about the potential.
"As we've all been watching this new era of craft beverage unfold, we started brainstorming what we could do for that niche and consumer looking for low-alcohol, low-calorie beverages," Williamson said. "With a history of meads at Schlafly, we thought we could do something sub-4% [that] checks off all those boxes.
"It's very much a hybrid idea. We started thinking spiked water … but we felt we could craft something and not blend."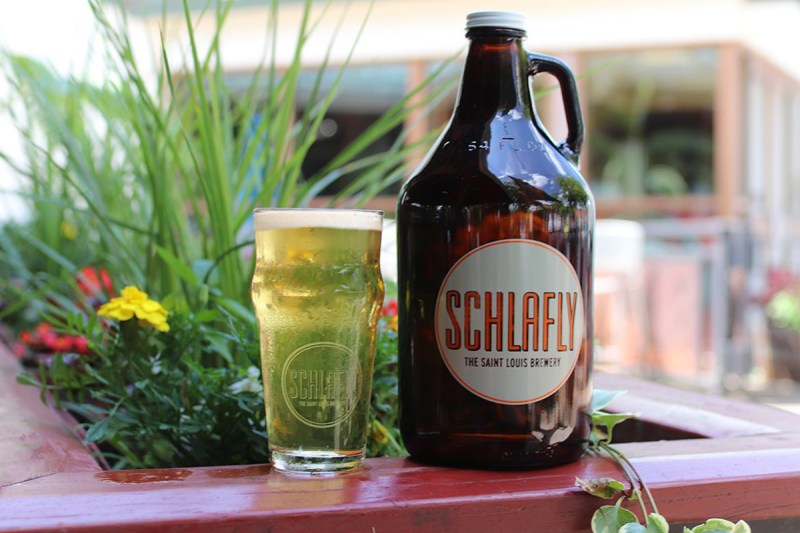 Schlafly was founded in 1991 through a legal loophole which also allowed the production team to make meads — essentially a honey wine — that traditionally are high in alcohol, rather thick and, often, sweet. Even historical "small meads" which some modern mead producers are making, clock in at 5-7%, but Williamson felt by adding in a spritzer element to mead, the Schlafly crew could reach even below the session beer mark of 5% and sink calories. According to Williamson, they hit the jackpot, with a beverage running at 3.7% and 85 calories.
The first batch, which debuted in Schlafly taprooms this month, was made with lemon and orange peels for a subtle citrus hint, along with some pomegranate to add a perceived tart sharpness. The high carbonation level allows the liquid to hit the tongue with plenty of flavor before finishing bone dry.
"It's a really clean, crisp finish," Williamson said. "It's a very light and effervescent beverage that retains some honey character."
"It's very much a hybrid idea. We started thinking spiked water … but we felt we could craft something and not blend."
Williamson believes there are plenty of flavor combinations and market share to be had with the mead spritzers, but a touch more due diligence will be done before a larger rollout.
"We're not putting all chips in that corner yet," he said. "It's definitely something we're interested in and can see in package in the future. We'll keep it simple and approachable because if it's in packaging and it says a flavor, that's what it needs to taste like."
He recognizes the potential consumer base isn't the same as that of many of the beers the brewery makes and hopheads might not be lining up for this beverage — though he paused after saying a heavily hopped version might not be in the cards, apparently realizing there might be something to it. Perhaps he's noted Lagunitas' new, heavily hopped non-alcoholic sparkling water.
As trends continue to shift and evolve in the beverage world on a seasonal basis, Williamson is making sure to stay on his toes and keep the Schlafly product line innovative — the same approach that helped the craft beverage world reach this point in the first place.
"One of the things I have to remind the brewing team is we're brewers, but we need to not think like brewers when we're crafting something like this," he says. "This is one of those new markets for everyone to try and figure out what's going to hit and stick. This has definitely been a fun process, lots of brainstorming and how to best capitalize on it."
Editors' Recommendations