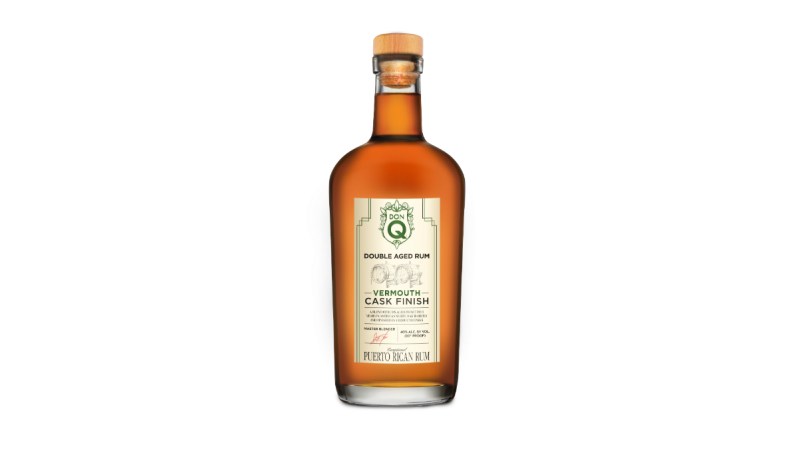 Aged rums meant for sipping are nothing new (we've covered them here, for example), but they are certainly getting more time in the limelight (hallelujah!) as curious drinkers are working to expand their palates beyond whatever the normal is for them. We here at The Manual couldn't be happier about this, being big fans of aged rums and all.
In this sphere, Don Q is no stranger to these sorts of rums. With releases like Don Q Añejo, Don Q Gran Añejo, and others, they've proven they know how to make a fine, sip-worthy product. In the past few years, though, Master Blender Jaiker Soto has been turning his attention to working on unique, barrel-aged expressions to expand their special releases portfolio. Their latest is Don Q Double Aged Vermouth Cask Finish Rum.
The rum is made from a blend of rums aged five to eight years in American white oak casks. After this time, the spirit is moved to Mancino Vermouth Veccio casks (made from Italian white oak) for an additional four to six weeks. This second aging allows the rum to take on the herbal characteristics that vermouth—a fortified wine—is known for.
Appearance: This expression of Don Q is a honey gold color.
Nose: At first, the notes of vanilla and honey waft up from the glass. This is followed by a caramel core and notes of chocolate. On the very end you start to get the herbal notes that come through thanks to the rum's time spent resting the vermouth barrels.
Palate: At first, light molasses plays on the tongue, followed by cinnamon and dark chocolate flavors. There is a distinct raisiny flavor throughout that reminds you of where the rum spent some time. The vermouth finish, outside of the raisin, isn't as present through much of the palate, at least in terms of the botanical notes one would find in the fortified wine.
Finish: A fairly long finish with the cinnamon and dark chocolate notes sticking around a while before eventually petering out. There is something vaguely herbaceous on the end as well (there's that vermouth again), but it is amorphous and hard to pinpoint.
Final Thoughts: When we reviewed Don Q Piña, we said that it was best mixed into cocktails. This is the opposite of that. It would obviously work extremely well in something like a Manhattan, doing the good work of amplifying the vermouth notes, but this rum is one that is best served neat or with a rock and sipped. The rock will open up those herbal notes and allow those flavors to play with the sweetness of the rum without being overwhelming.
Don Q Double Aged Vermouth Cask Finish Rum is 40% ABV and retails for around $50.
Editors' Recommendations