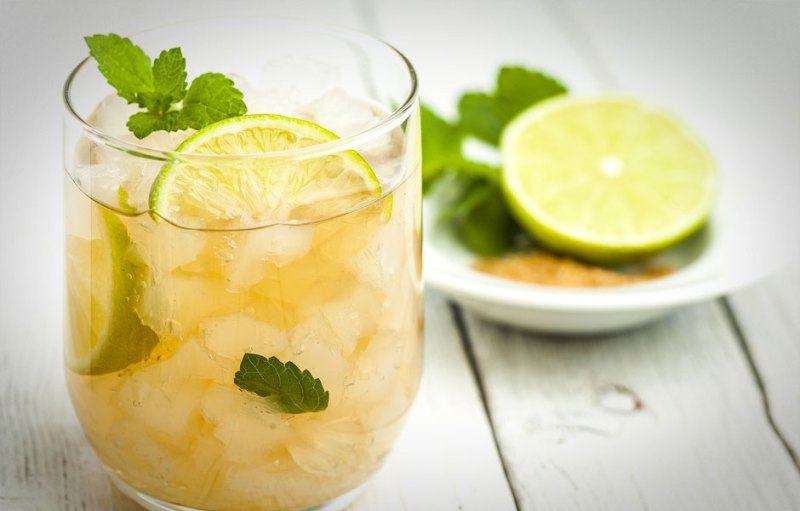 It's the middle of September, so we know that a lot of you are thinking, "Oh, God! Where did the summer go? Why didn't I make the best of the warm weather? How did the time pass so quickly? What am I doing with my life?" Well, to that we say—stop it!
Look, there's plenty of warm weather to be had in September. It's prime tailgating season, the weather is much more pleasant than the dog days of summer, and it really does make for perfect barbecue weather. And do you know what goes well with a September barbecue? A refreshing alcoholic punch!
RELATED: Sip on Diplomatico Reserva This Summer
September 20 is National Punch Day. We're sure you didn't know that, so don't pretend. To honor the occasion, the good people at Cruzan Rum have prepared a selection of specialty recipes to try out. And Cruzan Rum knows of what they speak. They are distillers of over twenty different varieties of rum including their "Distiller's Collection," which is highly regarded within the rum community. We recommend trying the Single Barrel Rum.
These recipes are easy to make at home. So instead of freaking out; instead of worrying about what you are doing with your life, have some friends over, barbecue and experiment with some rum punch recipes. That sounds a lot more fun, right?
Cruzan® 9 Punch
Ingredients:
1.25 parts Cruzan® 9 Spiced Rum
4 parts Orange Juice
1 part Cranberry Juice
Method: Build over ice in a highball glass. Garnish with a lime wedge.
Cruzan® Weekender's Punch
Ingredients:
8 parts Cruzan® Aged Light Rum
4 parts Cruzan® Passion Fruit Rum
12 parts Riesling
3 parts Lemonade
4/5 part Lemon Syrup
Method: Combine all but Riesling in a punch bowl and refrigerate. Add Riesling at service. (Serves 8)
Cruzan® Blueberry Spritz Punch
Ingredients:
12 parts Cruzan® Blueberry Lemonade Rum
8 parts Sauvignon Blanc
4 parts Soda Water
3 parts Fresh Lemon Juice
2 parts Simple Syrup
Method: Combine all ingredients except soda water in a pitcher. Chill in refrigerator for one hour. At service, add ice to pitcher and top with soda. Garnish with lemon peels. (serves 6)
Cruzan® Strawberry Rosemary Punch
Ingredients:
1 bottle Cruzan® Strawberry Rum
6 parts Fresh Lime Juice
24 parts Ginger Ale
6 Rosemary Sprigs
Rosemary Ice Blocks (*See Additional Recipe Below)
Method: To prep, pour rum into a punchbowl and add 4 sprigs of rosemary. Give it a quick stir, making sure to fully immerse the rosemary. Let the mixture sit for one hour at room temperature. After one hour, remove the sprigs of rosemary from the bowl and discard them. Next, add the lime juice to the rosemary-infused rum and chill in the refrigerator until you're ready to serve. To serve, add rosemary ice block and ginger ale to your rum punch mixture. Serve over ice in a punch glass. Garnish with a small piece of rosemary sprig. (serves 8)
*Rosemary Ice Blocks Method: Fill a couple of round plastic containers with water and a couple rosemary sprigs and put it in the freezer. When serving your punch, float the ice blocks in the punch bowl.
Editors' Recommendations