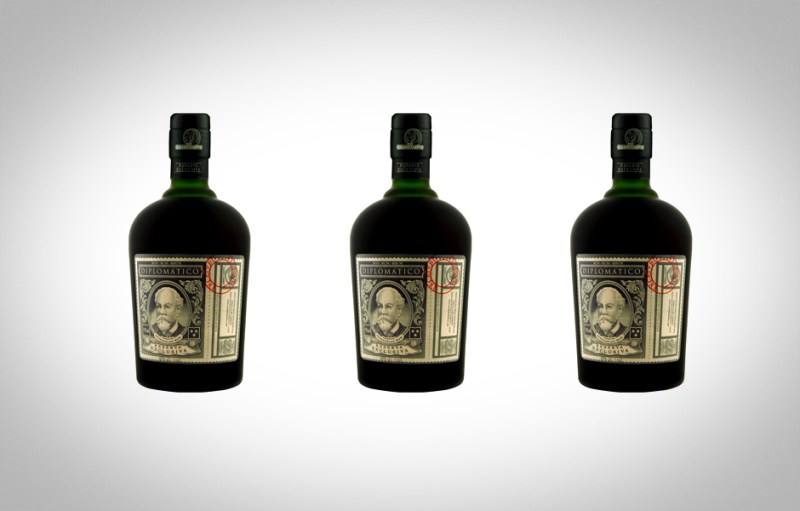 We know you're probably still recovering from Cinco de Mayo. I mean, when May 5th rolls around, there's no reason not to go on a tequila kick for a few days—or, hell, even a few weeks.
However, before you know it Memorial Day is going to be here. That means you're going to have a three-day weekend full of barbecues, parties, picnics and all other kinds of social events. That means that summer is unofficially starting soon, so you'll need to figure out what kind of liquor you want to sip on in the sun this year.
RELATED: Wray & Nephew Rum
We haven't given love to rum in awhile, so let us introduce you to Diplomático Reserva Exclusiva. Most people associate rum with the Caribbean, but Diplomático is Venezuelan rum that has been producing high quality spirits since 1959. Like any respectable distiller, Diplomático offers a variety of vintages: there is the Anejo (aged up to 4 years), the Blanco (aged up to 6 years), the Reserva (aged up to 8 years), the Single Vintage 2000 (aged for 12 years and finished for an additional year in Oloroso sherry casks), and the Ambassador (aged for 12 years and finished for two additional years in Pedro Ximenez sherry casks).
The Diplomático Reserva is complex enough to appeal to rum aficionados, but accessible to the novice as well. It is a dark rum that is made from pure sugar cane honeys. Although it is a "reserva," it is actually aged for up to 12 years. The result is a bouquet full of rich notes that range from caramel and cocoa, to ginger and cinnamon. The taste initially brings to mind chocolate fudge before turning to the flavors of fruit and baking spices. And the finish is smooth with a surprising lack of after burn.
If you are a rum fan, this summer we think your drink of choice is going to be a glass of Diplomático Reserva with a nice big cube of ice. And if you're looking to expand your rum horizons, then you can try the Diplomático Daiquiri. We've included the recipe below.
The Diplomático Daiquiri
2 oz Diplomático Reserva Exclusiva
1 oz Simple Syrup (or agave)
1 oz Fresh Squeezed lime juice
2 cups ice
Place the 2 cups of ice into a cocktail shaker. Pour the rum, lime juice, and simple syrup over the ice, cover, and shake well. Remove the ice from your serving glass and strain the drink into it. Serve immediately.
Editors' Recommendations