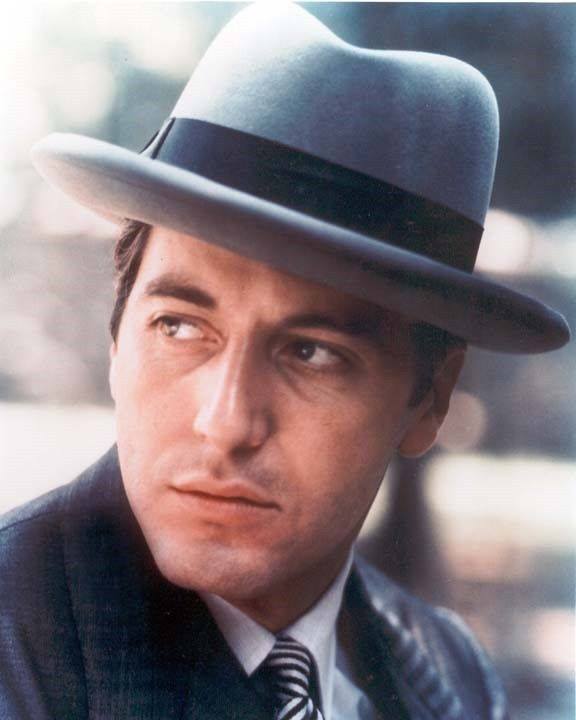 There may just be only two truly glorious, holy, and pure things left on this godforsaken earth, and we know and love them well. They both provide comfort and joy in our darkest hours. They both bring smiles to our faces and warmth to our souls. They are, respectfully, pasta Alfredo and Al Pacino.
Now, apart from the obvious similarities mentioned above, these two Italian gems have more in common than might initially meet the eye. Did you know, for example, that Pacino's full first name is not, in fact, short for Alexander or Albert? Our favorite movie star's first name is, yes, you guessed it, Alfredo. And it got us thinking — which came first? The gun or the cannoli – no, wait, that's another article. The pasta dish or the Italian heartthrob?
It turns out that the two are not that far apart in age, either. According to Guisti d'Italia, everyone's favorite creamy pasta dish was created in Rome in 1914 by chef Alfredo di Lelio and served at his restaurant, Alfredo's. And while revenge may be best when served cold, di Lelio served his pasta creation piping hot, swimming in butter and Parmigiano-Reggiano. The dish's popularity caught fire and soon became a staple in American cuisine.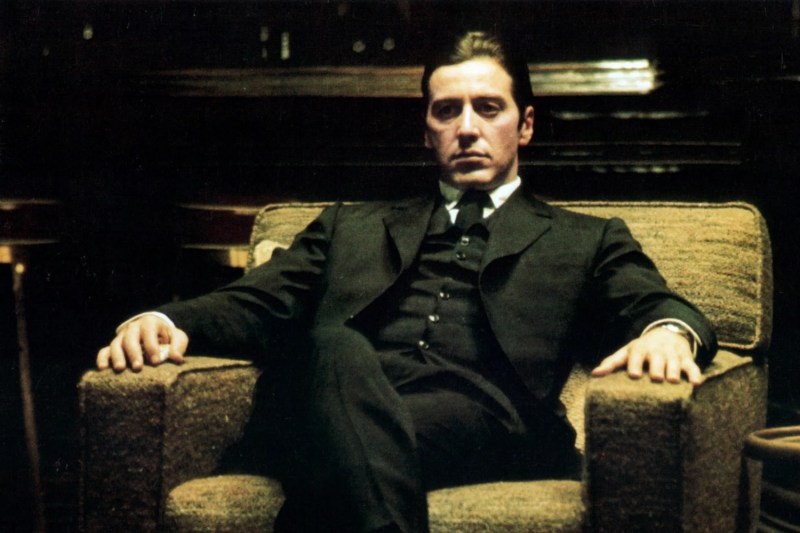 Just 26 years later, another delicious Alfredo was born in New York City on April 25, 1940. And 32 years after that, Pacino was starring in a film that made Hollywood's head spin, along with the rest of the world's. Obviously, The Godfather quickly rose to the status it still holds to this day of being one of the greatest films of all time, but it did something even more important. The film helped the country finally shift from the stereotypically harmful and racist views of Italian-Americans the country had at the time.
So whichever Alfredo you prefer, enjoy them for their steamy deliciousness. Their ability to satisfy any kind of hunger. And their perfectly rich Italian shape and flavor. Because there's truly nothing heartbreaking about either of these 'Fredos.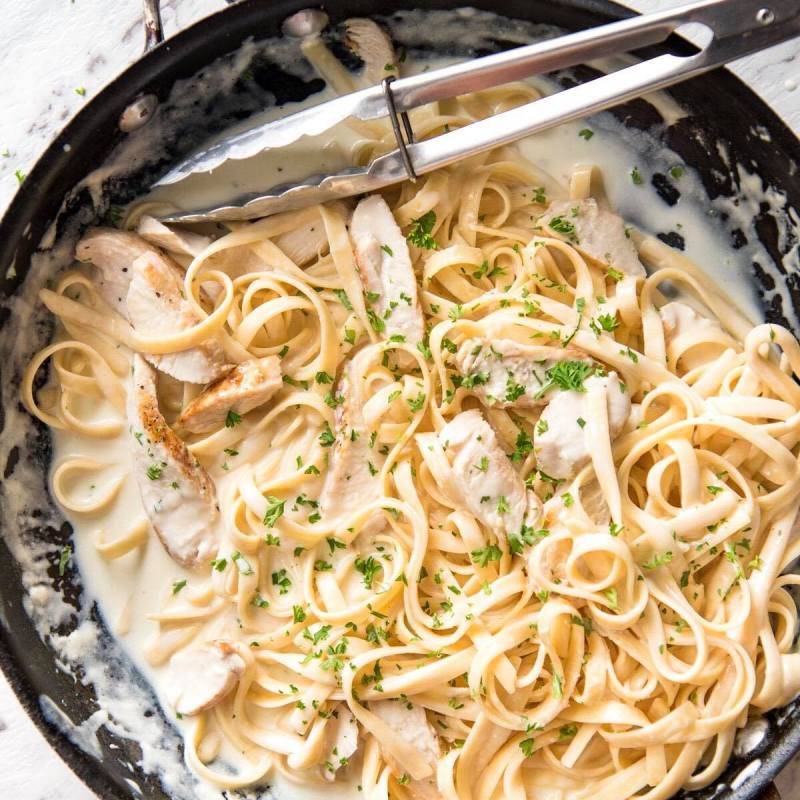 Chicken Alfredo recipe
(From Recipe Tin Eats)
Ingredients:
7 ounces chicken breast, cut in half horizontally
Salt and pepper

1

tablespoon

olive oil

8 ounces fettuccine

2

cups

milk, any fat percent

1 1/2

cups

chicken stock

1

large garlic clove, minced

1/2

cup

thickened/heavy cream

3/4

cup

freshly grated parmesan

Parsley, for garnish
Method:
Season chicken with salt and pepper.

Heat oil over medium-high heat in a large pot.
Add chicken and cook for 2 minutes on each side until golden and cooked through.
Remove chicken from the pot and rest for 5 minutes. Slice while the pasta is cooking.

To the pot, add milk, chicken broth, and garlic. Bring to a simmer, then add pasta.

Stir pasta occasionally until it is softened (around 3 minutes).
Reduce heat to medium and stir every couple of minutes.
Add cream and parmesan to the pot, stirring to combine.
Simmer, stirring occasionally, for about 2 minutes, until the sauce is thick and the pasta is cooked.
Adjust salt and pepper to taste and serve immediately, garnished with freshly grated parmesan and parsley.
Editors' Recommendations